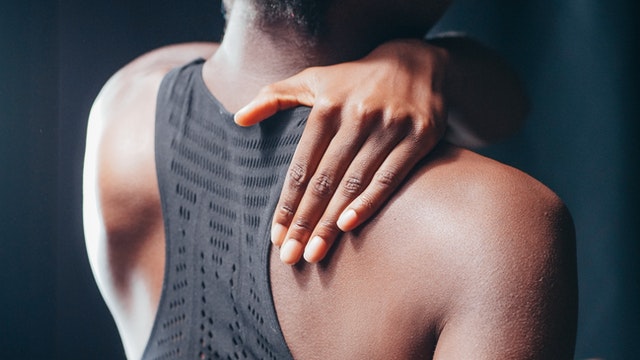 Overview
Product Name: Relief Factor
What it does: May help relieve aches and pain
Product dosage: 2 soft gels and 2 capsules per day
Price: $79.95 USD per month or $19.95 USD for a 3-week quick start program
Key ingredients: Turmeric, Omega-3, Resveratrol, and Icariin
Complementary or alternative services: SelfDecode – The best option for health-focused DNA analysis with personalized reports, symptom analysis, and health recommendations.
Pros
Ingredients have anti-inflammatory and pain busting properties
Product has helped some with their pain based on reviews
The product is drug-free
Cons
Does not work for everyone
Expensive
What is Relief Factor?
Relief Factor is a 100% natural botanical and fish oil supplement which helps to relieve aches and pains by targeting inflammation. Relief Factor was founded by father and son, Pete and Seth Talbott, as a result of 15 years of clinical practice. The company is headquartered in Kirkland, Washington.
Relief Factor is a daily dietary supplement provided as a small packet containing two capsules and two soft gels. The company suggests these supplements taken regularly can lower inflammation, pain, stiffness, and discomfort.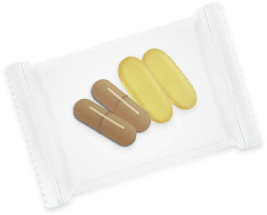 According to Relief Factor, those who reported positive results using their product did so after at least 3 weeks of using it. As a result, the company created a 3-week quick start, a program which is designed to help users get through the first 3 weeks and achieve the best possible results with the product.
What is in Relief Factor?
Relief Factor ingredients are derived from fish and soy, so those who are allergic to either should avoid this product. The four key Relief Factor ingredients are turmeric, resveratrol, icariin, and omega-3.
Turmeric
Turmeric contains several major constituents known as curcuminoids, which typically make up about 3% of its weight in commercially available preparations. Curcumin isn't bioavailable which basically means our bodies don't have the facilities to utilize it.
There are lots of studies which suggest the anti-inflammatory properties of curcuminoids provide several health benefits including helping with aches and pain, but larger scale studies are necessary to confirm whether turmeric's benefits are valid.
Icariin
Icariin is found in the Horny Goat Weed plant otherwise known as epimedium. Horny Goat Weed is a flowering plant that has been used as a natural aphrodisiac in Chinese traditional medicine since ancient times.
Legend has it that its whimsical name originates from the observations of a goat herder, who noticed that his herd became more sexually active after grazing on the Epimedium that grew near the fields.
Horny goat weed is commonly used for problems related to sexual performance, such as erectile dysfunction (ED) and low libido. It is also used for lower back, knee, and joint pain, arthritis, mental and physical fatigue, and memory loss, along with many other conditions.
Currently, there are limited clinical studies on horny goat weed. However, anecdotal observations, coupled with some evidence from animal and cellular studies, suggests that horny goat weed may:
Increase testosterone production
Increase estrogen levels, particularly in post-menopausal women
Improve libido
Promote blood circulation
Normalize cortisol levels, a stress hormone that can depress the sex drive
Prevent bone loss
Resveratrol
Resveratrol is a polyphenol everyone has heard of that is supposedly responsible for the benefits of drinking a glass of wine daily. There may be some truth to this as limited studies have explored its antioxidant, anti-inflammatory, anti-aging, and phytoestrogen activity. However, its bioavailability is poor and supplements are unlikely to work as well as they're claimed to.
Omega-3
Dietary omega-3 fatty acids have potent anti-inflammatory effects, and they may be beneficial for a range of inflammatory conditions.
The omega-3's EPA and DHA produce molecules known as "resolvins", which are named for their ability to "resolve" inflammation. DHA also produces NPD1 molecules, which have anti-inflammatory properties in the brain.
Studies show that dietary supplementation with fish oil lowers the activity of chronic inflammatory and autoimmune diseases including rheumatoid arthritis, Crohn's disease, ulcerative colitis, psoriasis, lupus erythematosus, multiple sclerosis, and more.
Does Relief Factor work?
So the main question, is Relief Factor scam or savior? Relief Factor ingredients have anti-inflammatory properties, but does this translate into results?
The best place to look for answers is in customer reviews, and the reviews appear to be mixed with some individuals finding the product to be beneficial whilst others even go as far as to call it a Relief Factor scam.
Relief Factor reviews
On the Better Business Bureau webpage, Relief Factor has a low 1.96 out of 5 from 25 customer reviews. The majority of the negative reviews are focused on the companies poor customer service, whilst there are also some positive reviews on the product's effectiveness.
It's worth noting quite a few customers complained that they were misled as they did not realize that by purchasing the $19.95 trial they were also committing to a monthly $79.95 fee.


Mixed reviews of a supplement product aren't extremely surprising. You should always bear in mind before starting any supplement, diet or lifestyle change that not all changes work for all people as we are all unique.
Whether or not you may benefit from any substance is largely dependent on your genetics, so it's recommended that you investigate your genes using a service such as SelfDecode before expending wasted time and money on products.
Relief Factor cost
One month's supply of this supplement costs $79.95USD plus shipping and handling. You can order the 3-week quickstart at a cost of $19.95USD, but bear in mind you are then subscribing to the $79.95USD monthly charge.
You can just take the 3-week quickstart to identify whether you feel any benefits from the product and then cancel your subscription, but to do so you have to contact customer support by email or telephone. If you forget to cancel your subscription you can do this for a full refund within one week of being charged so long as you return the product unopened.
Relief Factor alternatives
So as mentioned, if you're hoping to reduce your aches and pains through any diet, supplement or lifestyle change, you would benefit from first understanding whether or not these are actually suited to you before you expend time and money on them. As a result companies like SelfDecode may offer an alternative or complementary approach to using Relief Factor.
If you have problems managing chronic pain for example, it may be worth utilizing the SelfDecode Pain Genetic Wellness Report which first analyzes your genes to identify whether they increase your susceptibility to chronic pain. Secondly, the report uses your genetic data to provide you with personalized recommendations which have been scientifically proven to decrease inflammation and lower chronic pain.

Relief Factor review summary
Whilst Relief Factor may work for some to reduce their chronic pain due to the anti-inflammatory properties of its key ingredients, unfortunately it may not work for all. This is because we all have unique DNA.
A complementary or more optimal approach would be to use a company like SelfDecode to better understand your genes to identify if they're increasing your risk of chronic pain. SelfDecode will give you prioritized and personalized recommendations to help you improve your overall health, all backed by science.
Related