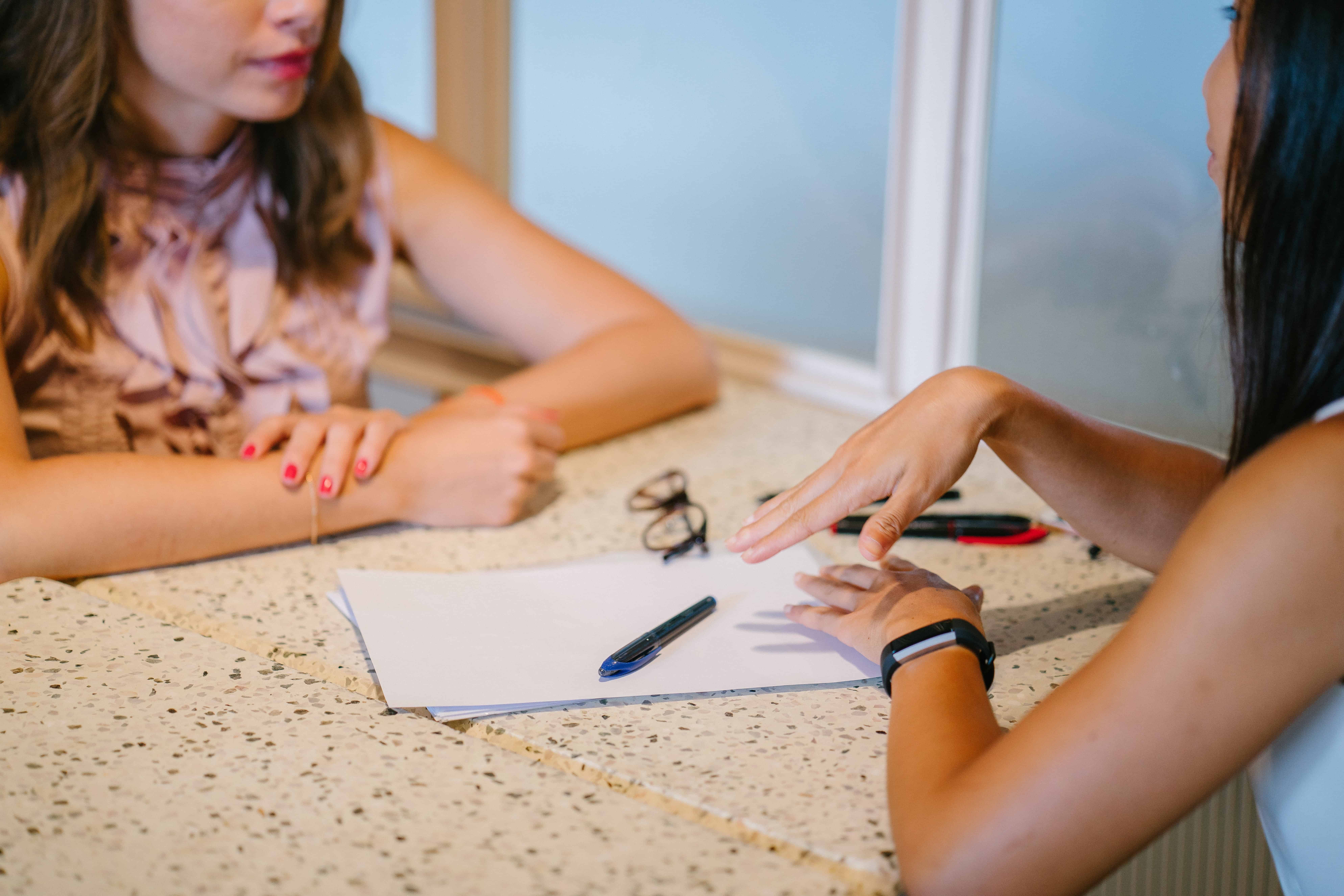 Health coaching is an open, wide-ranging field right now, full of growth potential. If you are a health coach, you want to be a good one, set yourself apart from the competition, and bring those who come looking for your services, something of value. Health coach apps can be a tool to help professionals offer better service for their clients, but what are the best health coach apps for working with clients?
There is a wide range of options available to help you be a better, more efficient, and successful coach. Much like the client who should be discerning about who their health coach is, what they know, and how they coach, the coach should also be taking the time to examine the possible tools at their disposal, and which of the health coaching software options may give them the best chances at building their practice and being successful.
What Do Health Coaches Do?
In the general sense, health coaches provide the service of motivating, educating, and assisting someone on the path toward better health and overall wellbeing. Some take a more holistic approach, providing a number of modalities and methods in their coaching practices. Others are more specialized, narrowing down to a more specific category like nutrition or fitness. Even in specialities, the coach can find themselves expanding their services to help address particular client issues.
At any given time, for example, the coach may find they are helping clients with:
Diet and nutrition
Fitness and exercise
Stress management
Weight management
General wellness
Spiritual wellness
There are many potential hats for a coach to wear, even if there is a primary one used most of the time. The goal in any practice is to be able to do that in as effective and efficient a way as possible, maximizing client interaction and minimizing administrative and other tasks. This is where online coaching software comes into play.
What Makes A Good Health Coaching App?
What are the best apps for health coaching? It depends to some extent on the context of their practice. Is the coach focusing on nutrition, fitness, lifestyle, DNA, or a combination of these things? Certain health coach apps are going to lend themselves or specialize better in one area relative to another.
A coach may want an app that is going to generally handle all of their needs or they may want to get the best available program out there for each aspect of their business. However, there are some general categories that any app should handle well. To assess whether an app is good or even suitable, an app should meet the coach's basic needs in the areas of [1]:
Usability, flexibility, and ease of use
Privacy
Security
Appropriateness and suitability
Transparency and content
Safety
Technical support and updates
Technology
While all health coach apps do address these features to some degree, there are those who deal with it better than others, and while perhaps not a deal breaker for using an app, might help make the decision between different choices.
More specifically, health coaching apps should address the actual needs of the coach. They need to enhance, if possible, all elements of the coach's practice. This can include:
Streamlining administrative tasks
Tracking client progress and being able to adjust goals and objectives on the fly
Helping the coach to better personalize their programs, courses, and material
Managing client relationships with easy, effective communication
Building better engagement by clients
14 Best Health Coaching Apps
It is difficult to design an app that meets all of these general needs and then fits well with whatever special niche a coach may be practicing in. A coach may need to be willing to compromise on one element in order to get exactly what they want on another. One creative factor that may help in this is the flexibility to design particular elements to fit the coach's style of coaching or specialized want/need.
Some of the following health coach apps have built-in templates and resources to use or give to clients, while others allow some freedom in configuring the platform to fit their needs or create their own custom content. Some of the apps have low-cost or free trial options, and then scale up based on a number of factors like features enabled or number of clients covered.
Best app for DNA health coaching
SelfDecode is a platform designed to help both coach and client determine client health, nutrition, and lifestyle needs based on DNA analysis. Its AI allows it to examine the most genetic mutations in a client's DNA, which is key to an accurate analysis.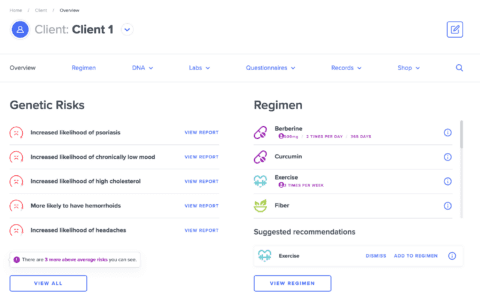 In addition, this health coach app offers lab analyzer and lifestyle assessment tools so coaches can have access to all of their client's health data in one place. Coaches can easily create custom health regimens for clients by choosing from a list of recommendations provided by SelfDecode based on each client's health data.
Other features include note-taking, personalized supplements, lab shop, and more.
Best general apps for health coaching
Quenza is a flexible program building platform that allows you to create coaching tools and keep track of client progress.
Simplepractice has features for administrative functions, scheduling, and billing, client chat, and a library of coaching questionnaires one can utilize with clients.
Healthie is focused on wellness and nutrition, covering administrative, scheduling, billing tasks, and video chat for clients.
Satori has a built-in onboarding session for clients and the ability to track note-taking for the coach.
Welkin has client management and telehealth features and other coach-client interaction functionalities.
Coaching Loft has the typical suite of admin/scheduling/billing functions, but also covers notetaking and is cloud-based.
Coach Accountable offers a suite of administrative, scheduling, and billing features as well as a host of resources one can utilize with clients.
Best app for fitness health coaching
Nudge is the coaching version of the personal fitness app, so while it offers a suite of features to help a coach on the administrative side, it was designed with fitness in mind.
My PT Hub is designed to help coaches track and maintain fitness and nutrition programs for their clients.
TrueCoach is designed to help coaches create workouts, exercise videos, increase client interaction, and track progress.
Best app for nutrition health coaching
Meal Garden assists nutrition coaches in their efforts to help clients fine-tune their nutrition.
Nutrium is designed especially for nutritionists, with admin features, nutrition analysis, meal planning, and telehealth.
NutriAdmin is a similarly featured program, designed to provide an all-in-one option for nutrition coaches.
Final Thoughts
Whatever type of coach someone may be or want to be, there is an app out there that will suit their needs. There are a lot of companies out there looking to profit off of this growing industry, which means there is a lot out there to choose from.
This list comprises just some of the quality products out there meant to help coaches serve their client's needs. Hopefully, this list of health coach apps can be a good starting point for those looking to get into coaching or who are already there and feel the need to improve their effectiveness and efficiency.
There are many health coaching apps focused on addressing practice management issues coaches deal with on a day-to-day basis. Most of the time, however, coaches still have to spend unnecessary time sorting through their clients' data to create wellness plans for them.
For a thriving practice, it's important to choose the right tools that will benefit both the coach and the client. SelfDecode Pro is an all-in-one health coaching tool for coaches to store and analyze complex health data from clients, making it a more efficient and less time-consuming process.
Book a demo call today to discover if SelfDecode Pro is the right health coaching app for your practice.