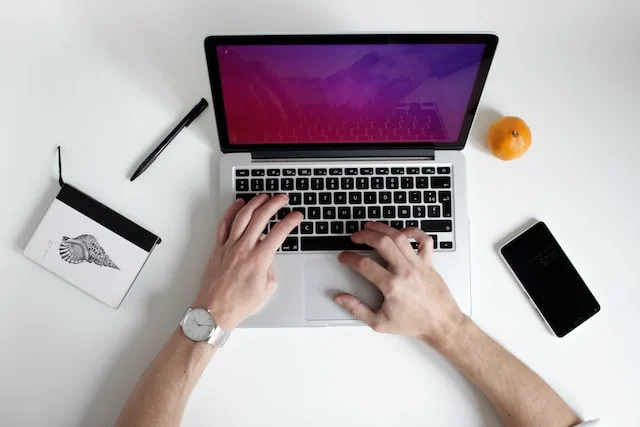 Overview
Product: SimplePractice is a practice management software for health practitioners.
Users: Made for therapists in both mental and physical spheres, as well as those in nutrition and alternative medicines.
Features: Includes invoicing/billing, telehealth, treatment planning, website building, and ongoing CE credit classes.
Cost: 3 tiers $29/69/99 per month with expanded features in each tier.
Privacy: HIPAA-compliant.
Alternatives: SelfDecode Pro helps healthcare professionals manage their clients and build custom health plans by providing personalized recommendations based on DNA and labs.
What is SimplePractice?
SimplePractice was founded in 2012 by Howard Spector and Ralph Zimmerman as an idea to provide a platform to meet what Spector felt were failings in the market.
The platform is HIPAA-compliant with a wide range of features meant to help up to medium-sized practices manage their operations from invoicing/billing to telehealth, custom form making to utilizing the Wiley Treatment Planner, and a basic website builder.
Review of SimplePractice Features
SimplePractice offers a variety of features for health practitioners. Features available to the practitioner depend on which plan level they choose to subscribe to.
Telehealth
SimplePractice offers a video conferencing feature with the option to share videos, images, games, and other content. Contains a whiteboard option for drawing, adding images, and typing.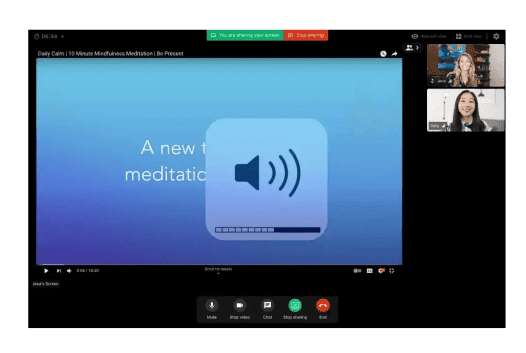 Documentation
SimplePractice provides a number of customizable intake forms, treatment plans, and assessments. Utilizes the Wiley Treatment Planner for creating goals based on mental health diagnosis. Customizable intake forms and Wiley Treatment Planner are only available on higher subscription levels.
Patients can utilize the portal for signing documents with a single signature. SimplePractice does not analyze DNA, lab, and lifestyle data to provide intervention recommendations based on the client's health data.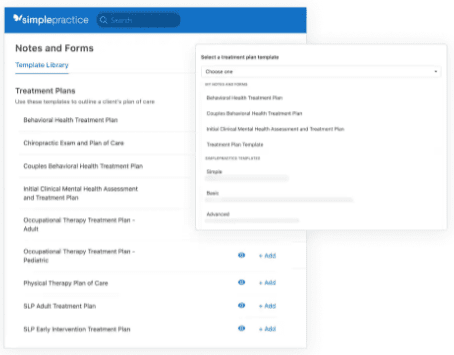 Client Portal
Allows for appointments and payment, sending and uploading documents, as well as secure communications.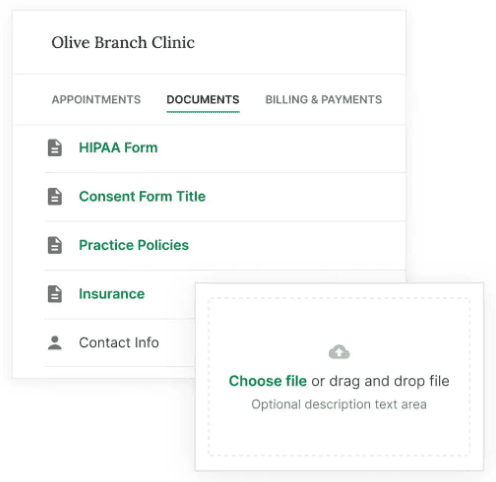 Mobile
Practitioners can access their account on mobile phones through an app available for iOS and Android devices.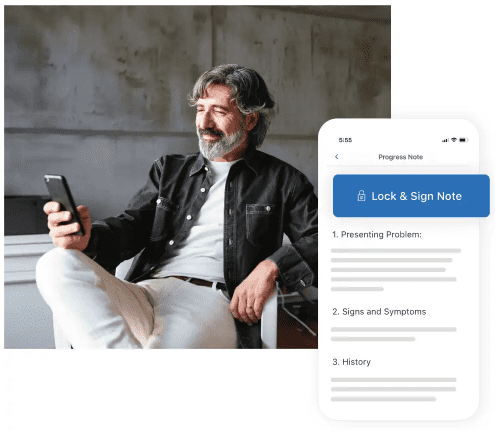 Other SimplePractice Features
Other features available include billing and scheduling. SimplePractice also helps practitioners build basic websites. This option is only available on more expensive plans and may not be suited for more elaborate projects.
SimplePractice offers a range of continuing education courses on a variety of therapy-related subjects, as well as articles and other content to provide learning opportunities. They also offer a practitioner director for members of their service that allows for potential clients to search and find the services of local or remote practitioners to utilize.
One thing to note is that while SimplePractice does allow practitioners to upload test results, it does not offer an effective interface for analyzing the data. Each test result is uploaded as a separate PDF file, so practitioners do not have a complete view of the patient's health data.
Cost of SimplePractice
SimplePractice comes with a 30-day free trial of the Plus option, which includes all of the features. After the free trial, there are 3 options to choose from. These include:
$29/month for the Starter level. This doesn't include telehealth, website builder, customized or automated elements. This is mostly for those who only want basic admin functionality.
$69/month for the Essential level. This includes all features except the Wiley Treatment Planner, and only 10 free electronic insurance claim filings per month.
$99/month for the Plus level. This includes all features and 35 free claim filings per month. A detractor for some may be that calendar synchronization is only available at this level.
Additional practitioners can be added only to the Plus plan for an additional $59/month/practitioner.
Review of SimplePractice Privacy & Data Security
SimplePractice claims to be fully HIPAA-compliant, as well as HITRUST certified, with bank-level encryption, monitored and tested by third-party security services that test and monitor for potential problems.
SimplePractice Reviews
Apple Store – 4.7 of 5 stars
Google Reviews – 4.2 of 5 stars
Getapp – 4.6 of 5 stars
Software Pundit – 96 out of 100
Read what people are saying about SimplePractice on Twitter
Read what people are saying about SimplePractice on Reddit: Pro and Con.
Alternatives to SimplePractice
As it is a CMS focused more on mental health and not specifically designed to analyze and recommend based on a client's DNA or lab work, SimplePractice does not offer recommendations for either.
It allows for practitioners to input information as they see fit, which means that someone could take lab or DNA results from a place like SelfDecode Pro, but they would need to spend hours researching this complex set of data to find the best health interventions for their clients.
While this could be a viable and useful option, it is not as efficient as directly utilizing SelfDecode's functionality alongside the additional functionality of a CMS which offers other features a practitioner would need for their practice.
SelfDecode Pro offers you a place to easily store and manage all of your clients' DNA and lab data in one place, and present and discuss report information with a client in whatever manner you felt appropriate.
A CMS like SimplePractice is great for a number of reasons to help practitioners run their practice, but if you want the additional benefits of DNA and lab analysis to expand and enrich a client's recommendations, even in the realm of mental health, SelfDecode can provide the following:
Personalized Health Recommendations. Practitioners can upload raw data files or order DNA tests from SelfDecode to receive personalized diet, lifestyle, and supplement recommendations. SelfDecode uses cutting-edge AI and machine learning to analyze up to 83 million genetic variants to provide the most accurate genetic predisposition results and recommendations for your clients.
Automatic Results Reader. SelfDecode Pro also allows practitioners to easily upload lab results from an image or PDF file into a lab analyzer tool. You can view trends and compare past results directly from the client's profile. SelfDecode provides tailored suggestions on how to optimize over 1,000 lab markers, which can help practitioners choose the best treatment plan for clients.
Data-driven Health Regimen Builder. Practitioners can build custom health plans for each client by adding recommendations with a click of a button. For each health recommendation, SelfDecode provides detailed explanations of how it can help with the health issue based on DNA, lab, and environmental data.
Client Dashboard: SelfDecode Pro offers a platform for health practitioners to securely store and analyze their clients' data, including DNA, labs, and lifestyle information. Easily share reports and assessments with clients, order tests, and create custom supplement formulas based on each client's health data.
Summary
SimplePractice's features provide practitioners with tools to manage their practice with scheduling, billing, communication, and templates for mental health treatment. However, it does not offer the tools necessary to help health practitioners analyze complex health data nor provides suggestions for interventions based on a client's DNA, labs, and lifestyle data.
If you want to offer the additional options of DNA and lab analysis with accompanying recommendations, and truly personalize client health, then one may want to include SelfDecode Pro. You can easily manage your clients and their health data, and receive personalized recommendations to help you provide an appropriate action plan more efficiently and effectively.
Book a free demo call today to see if SelfDecode Pro is the right fit for you and your practice.