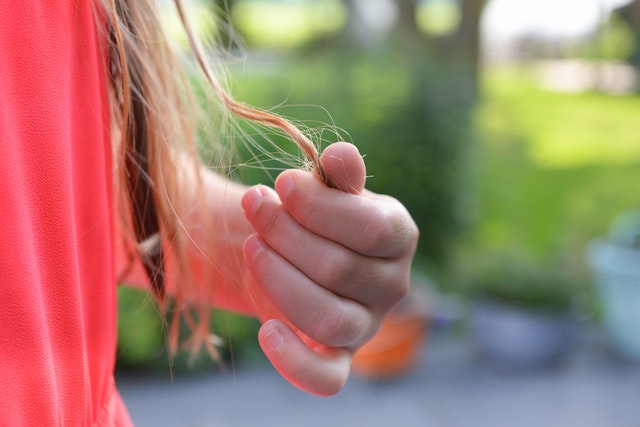 Overview
Product Name: Capillus Laser Cap
What it does: Claims to help prevent hair loss progression
How much to use: 6 minutes per day
Price: $999 to $2999
Complementary or alternative services: SelfDecode – The best option for health-focused DNA analysis with personalized reports, symptom analysis, and health recommendations.
Pros
FDA approved
Simple to use
Effective for some hair loss
Cons
Expensive
Take a long time to show results
May not work for all
What is Capillus?
Capillus is sold by Curallux, a Miami-based company which was founded in 2012 by Carlos Piña, a Florida International University graduate of 1980 who specialized in medical devices. Curallux's main offerings are the Capillus laser for hair regrowth, clinical hair care products, and a volumizing keratin brush.
Curallux is one of the market leaders for Low Level Laser Therapy (LLLT) devices, which are also called photobiomodulation devices. LLLT is the application of low-power lasers to the skin which in turn is thought to stimulate the production of messenger molecules which trigger physiological responses such as hair growth.
LLLT was approved by the FDA as a treatment for male pattern baldness in 2007. Small clinical studies have shown this technique to improve hair growth and density when used alone or in combination with other treatments, but larger studies are required.
What is the Capillus Hair Cap and how to use Capillus
The Capillus Hair Cap is an LLLT device which is conveniently housed in a baseball cap shaped device. The purpose of this device is to prevent hair loss progression, through the restoration of thinning hair.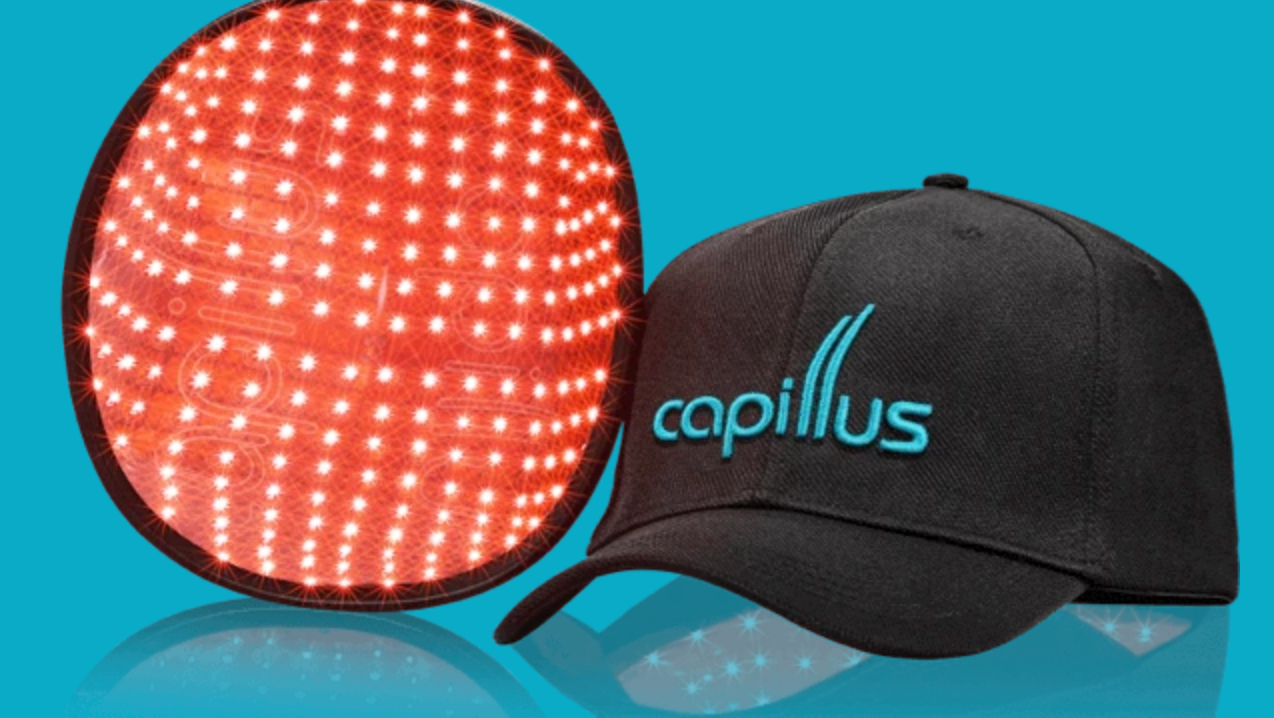 The device features hundreds of lasers on the underside of the cap, which provides full scalp coverage. The device is designed to be used for 6 minutes per day and comes with a rechargeable battery. The company recommends you do not stop using the cap once you start, but doesn't give an explanation as to why. However, it's logical to assume that this is because the benefits will subside.
How much does the Capillus Cap cost
The cap can be purchased either directly from the manufacturer or from retailers such as Amazon. There are 5 different buying options for the cap available directly from Curallux depending on how 'powerful' you'd like your laser device to be. There is also a max bundle available which includes four of the company's topical lotions including a shampoo and conditioner which aid hair regrowth.
Whilst there are occasional flash sales on the Curallux website, the recommended retail price for each cap ranges from $999 for the budget option to $2999 for the most 'laser energy'.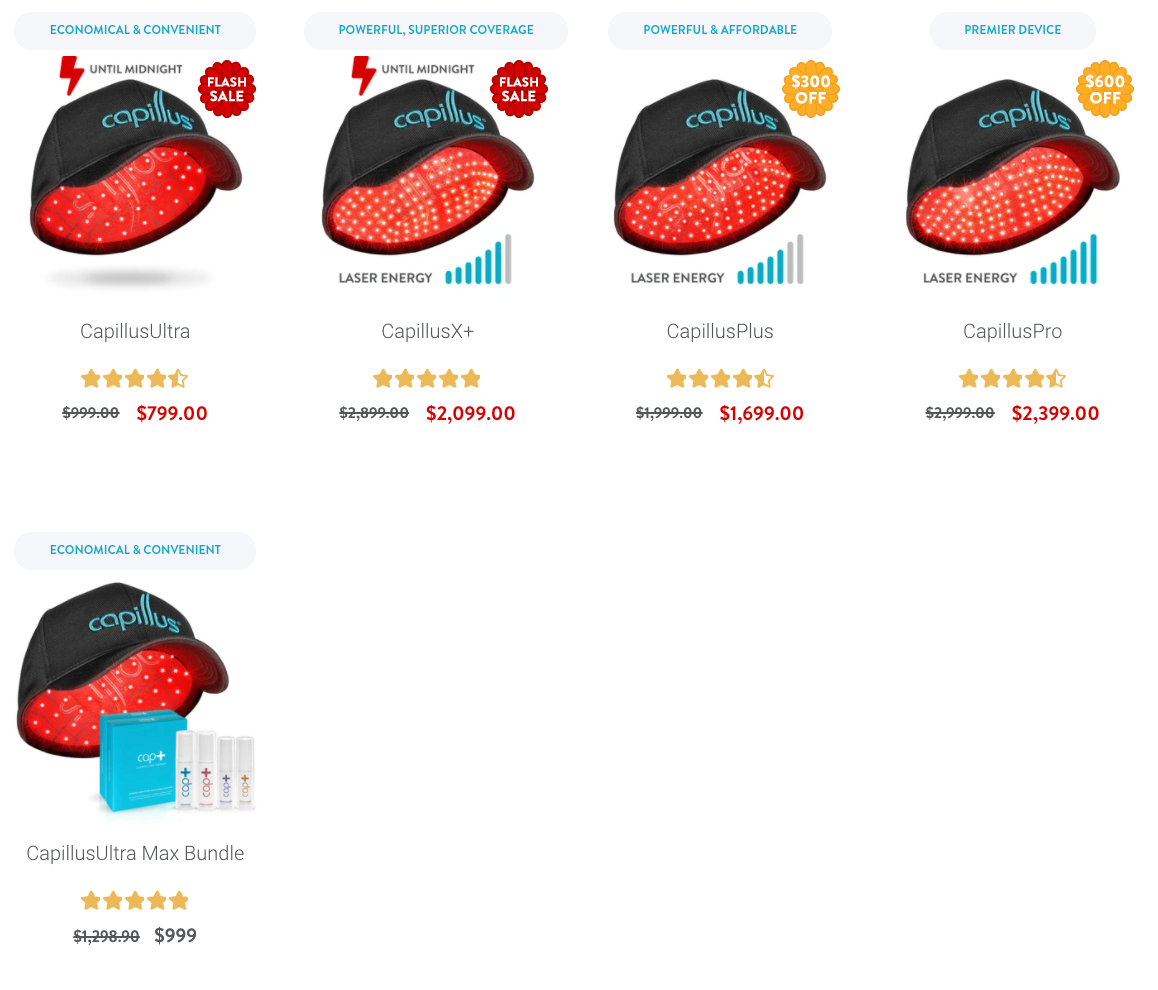 Capillus reviews
So the main question, do these caps give results? Well according to customers on Amazon, if you use Capillus, reviews suggest that the product works fairly well with an average rating of 4 out of 5 from 178 worldwide reviews.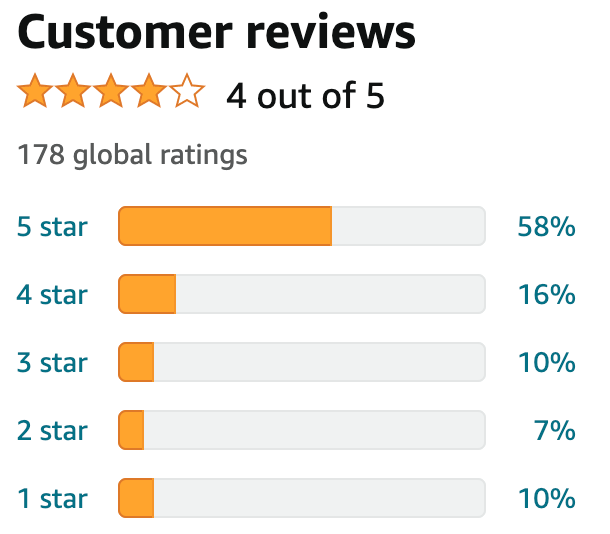 The reviews are fairly mixed, whilst 58% of people rated the product a 5, the remainder of reviews are a fairly mixed bag of comments suggesting this product works really well for some whilst not at all for others. This isn't entirely surprising news as whether LLLT will work well for your hair loss is largely dependent on your genetics.
When making a diet, supplement, or lifestyle change like an LLLT cap, it's always a better idea to utilize a service like SelfDecode first to identify whether the change will actually be of benefit to you depending on how your genes are functioning. If you do not, there's a chance that your change could be a waste of effort and money, or worse yet actually be detrimental to your health.
Capillus Cap alternatives
If you're thinking about trying out an LLLT device like the Capillus cap, the best thing to do is to use a complementary approach that is personalized to your own genetic needs and you can do this by utilizing a service such as SelfDecode.
SelfDecode analyzes up to 83 million genetic variants and gives personalized diet, lifestyle, and supplement recommendations to help you achieve your health goals.
Capillus review summary
The Capillus Laser Cap is a useful LLLT device which may be able to increase your hair growth and density based on small clinical studies and some customer reviews, however, the device is expensive and may not work for all.
To identify whether you may benefit from an LLLT device, consider complementing this device with a genetic service such as SelfDecode to first better understand how your genes are contributing to your hair loss and whether LLLT is the most appropriate choice to help you maintain optimal hair health.
Related