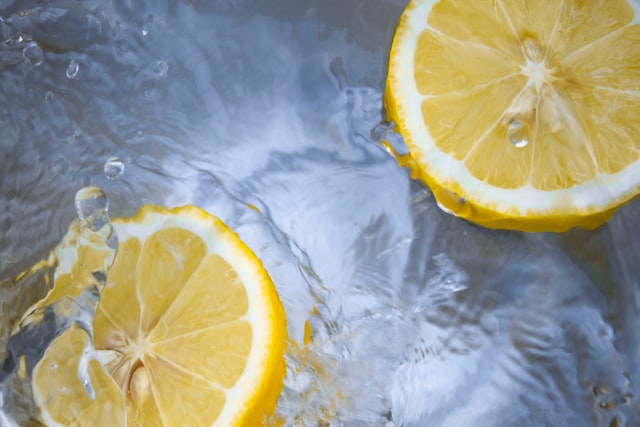 Overview
Products: Custom prescription skincare products.
Cost: Curology prices vary from $19 to $39 for the subscription, but the company also offers multiple add-on products.
Reports: The company does not offer any reports, but customers get access to a dermatology provider.
Privacy: Curology states that the information collected is only used to provide a the skin treatment plan.
Alternatives: SelfDecode – get personalized diet, lifestyle, and supplement recommendations based on your DNA.
Pros
Customers get a consultation with a licensed dermatology provider.
Curology has a free trial for users to try their products.
Cons
The company does not offer DNA or any other health testing.
Not available outside the United States.
The subscription prices can be expensive.
About Curology
Curology is a direct-to-consumer custom skincare service founded in 2014 by dermatologist Dr. David Lortscher. Dr. Lortscher teamed up with his brother, CTO Gleen Lortscher, and his mother, dermatologist Dr. Nancy Satur, to create the first online dermatologist practice.
The company has offices in San Francisco and San Diego, and their products are only available in the United States.
Review of Curology Products & Features
Curology offers skincare products to address people's acne and skin aging concerns. They include products for blackheads, hormonal and cystic acne, hyperpigmentation, and other conditions.
To get started, you need to answer a brief health questionnaire and upload high-quality photos of your skin to get assessed by one of their licensed dermatology providers. Follow-up consultations will be directed to the same professional unless the user moves to a new state.
After the healthcare professional reviews the patient's skin profile, skin type, and medical history, they prescribe a formula consisting of a mix of three ingredients. This formula can be adjusted as the skin changes and must be applied topically.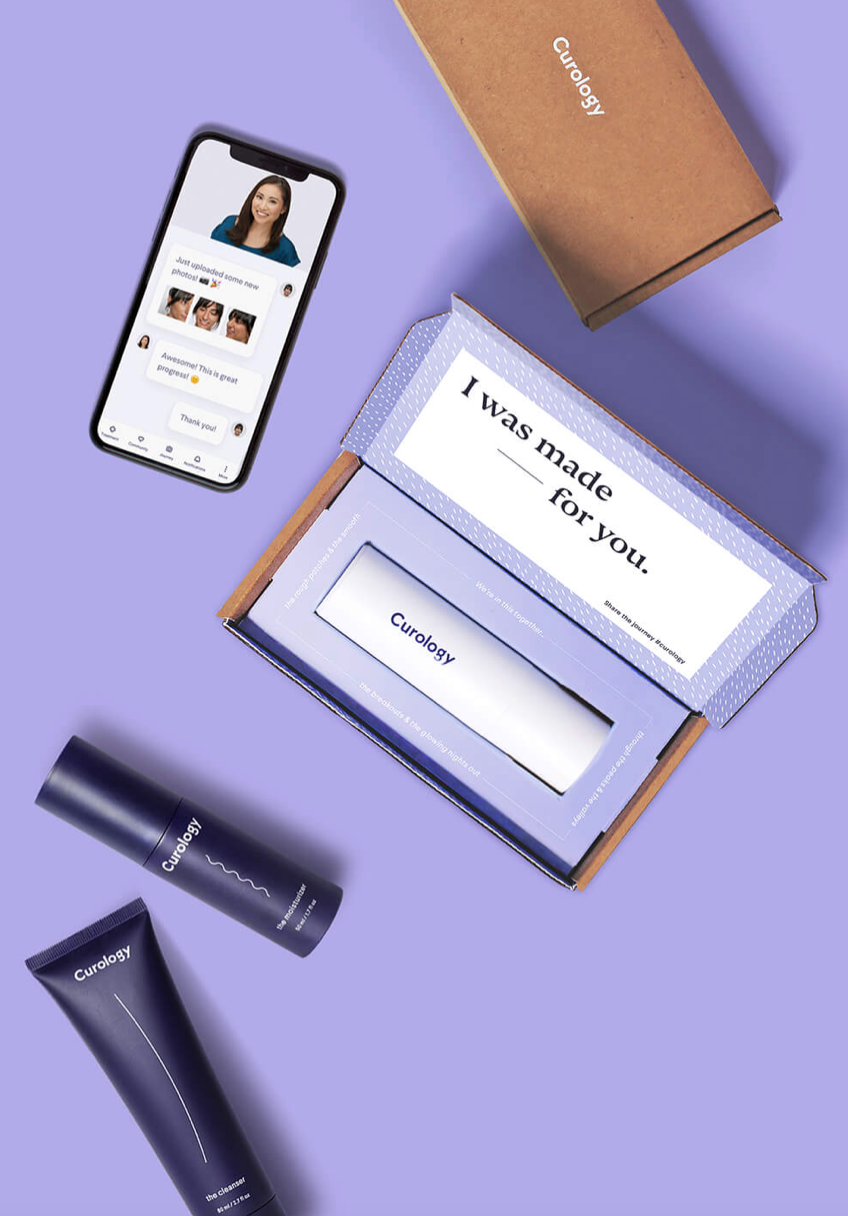 Dermatology providers can also order oral prescriptions. In this case, the prescription is sent to the user's local pharmacy. The medication is not provided directly by the company.
They claim that the individual ingredients used in their prescriptions have been approved by the Food and Drug Administration (FDA) for the treatment of acne. However, the formulas prescribed to users have not been approved by the FDA.
Unfortunately, the medical assessment does not include any type of testing to help determine what works best for each person. The company does not offer any services other than skincare products.
How Does Curology Work?
Curology offers their products as a subscription. Users have two options to choose from regarding the delivery schedule:
Small Custom Formula: Customers are billed every month and receive the products monthly.
Large Custom Formula: Customers are billed every other month and receive the products bimonthly.
As add-ons to the Large Custom Formula, Curology offers the following options:
Cleanser and Moisturizer Set
Acne Body Wash
Emergency Spots Patches
As mentioned before, these products are only available with the subscription and cannot be purchased separately. The Cleanser and Moisturizer Set can be seen below.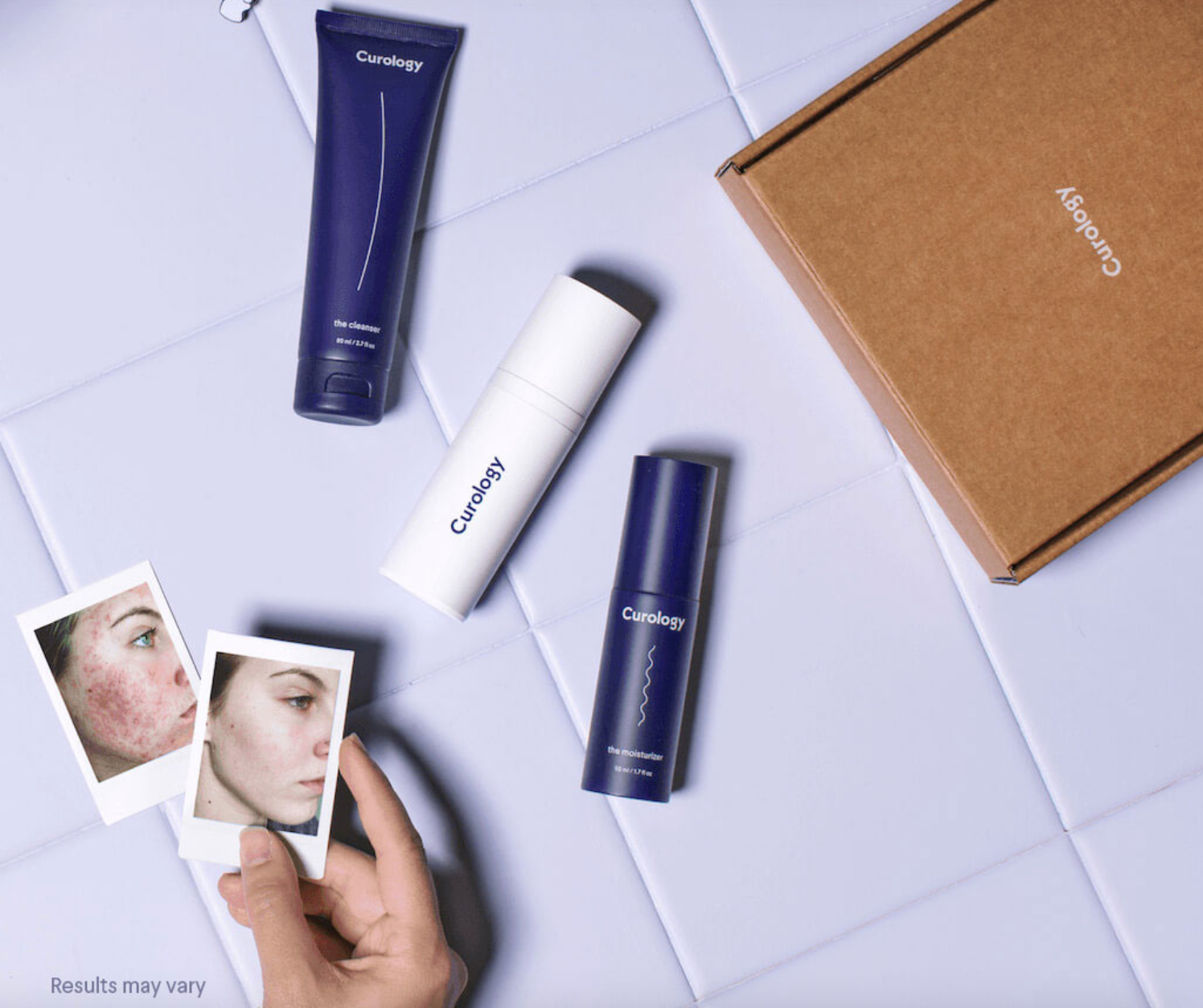 A membership with Curology also includes a dermatology consultation each time the customer receives a new shipment. Additionally, users can message their provider at any time from the online platform.
The company states that once the user's credit card is charged, the products are shipped out within 1 to 3 days. If customers run out of their formula early, they can request an early shipment. Similarly, they can postpone it if they have extra cream.
How Much Does Curology Cost?
The price for Curology's subscription varies depending on the frequency of shipment. The Small Custom Formula costs $19.95 per month, plus shipping and handling. The Large Custom Formula is priced at $39.90, billed every two months, and includes free shipping.
Curology prices for the add-ons are listed below. These products are charged per shipment.
Cleanser and Moisturizer Set ($20)
Acne Body Wash ($18)
Emergency Spot Patches ($4.95)
Curology doesn't accept health insurance, but the company does accept some Health Savings Account and Flexible Savings Account cards.
The company has a free trial for the first 30 days of subscription for new members who wish to try their products.
Health Recommendations from Curology
Curology's products are limited to skin health issues. The company delivers skincare products prescribed by a dermatology provider, but the healthcare assessment is based only on an online consultation. Unfortunately, the company does not offer any health testing to help get to the root cause of your issues.
Review of Curology Privacy & Data Security
Curology claims to implement adequate administrative, technical, and physical security measures to protect personal information.
The company states that the photos uploaded by users are private and only seen by the dermatology provider for medical treatment. If you wish to share your pictures with other members of the community, you can choose to do so.
User photos are only posted on the Curology website and social media accounts with their explicit consent.
The information shared with the healthcare provider is only used to deliver a customized skin treatment plan to customers.
SelfDecode vs Curology
SelfDecode delivers natural supplement, diet, and lifestyle suggestions based on your genes that you can implement right away. Curology offers skincare products formulated by a dermatology provider.
SelfDecode tells you why they make each recommendation so that you can understand the science behind the suggestion. Curology's products are limited to skin health.
SelfDecode prioritizes recommendations based on their analysis of all the relevant genes instead of one gene at a time (through reports). Curology formulates their products to help customers address their skin conditions.
SelfDecode takes a holistic approach to give recommendations that are best for your genes AND the health topic. Curology focuses their services on skin health.
SelfDecode has the world's first and only personalized genetics blog that allows you to get new gene-based recommendations daily. Curology has a blog, but it is not personalized.
SelfDecode is the most comprehensive and looks at more genes & SNPs (up to 83 million) to deliver the best analysis of genetic risks. Curology does not offer a DNA test or any other health testing and bases their product recommendations on a limited online consultation.
SelfDecode supports everything with peer-reviewed scientific studies in their research and checks for contradicting information. Curology's products are formulated by dermatology providers.
SelfDecode never sells your data or gives it away. Curology claims that the information collected is only used to provide a custom skin treatment plan.
Curology Reviews
There are many Curology reviews online. A common note among them is the delayed customer support response and difficulty canceling the subscription.
Facebook – 2,862 Customer Average Rating of 4.3 of 5
A few customers report issues canceling Curology. People are unimpressed with the amount of product contained in the package and say they run out before their next shipment arrives.
Trustpilot – 386 Customer Average Rating of 3.6 of 5 stars
Similarly, users say the company offers too little product for the price. One customer points out that to use this service, you need to have an in-depth knowledge of your skin conditions. Many Curology reviewers report being charged even after they cancelled their subscription. Users also report some difficulty reaching their customer service.
Alternatives to Curology
Curology can be a good option for those who suffer from acne. After an online consultation with a skincare specialist, the company will indicate a formula to help you with your ailments.
However, Curology performs their expert consultations online and offers no lab or DNA testing to help customers figure out what it going on in their bodies. To get good results, you'll need to have a good knowledge of your skin conditions to explain to the dermatologist specialist. They also rely on photos of your skin to make an assessment, which can seem superficial compared to other companies that take a more in-depth approach.
Beyond an online dermatology consultation, one aspect that can influence acne is genetics. One example of a gene that can play a role in acne is TGFB2. This gene regulates the growth and healing of your skin. Variants of this gene may lead to clogged up hair follicles, allowing the growth of acne bacteria.
Seeing as genetics can influence your tendecy to suffer from acne, a complimentary or more optimal approach to using Curology is to use a service such as SelfDecode. SelfDecode analyzes your DNA to give personalized recommendations to help you optimize your health. Included with your membership is access to SelfDecode Labs, a powerful tool that gives insights into over 500 lab markers.
Curology Review Summary
Curology is a company focused on improving people's skin health. They deliver products to help manage your skin conditions, including blackheads and especially acne. So, is Curology good for what it promises?
The products are offered as a subscription, which are prescribed by licensed dermatology providers. Customers can schedule a consultation each time they receive a new shipment to discuss any new symptoms or adverse reactions they may have. However, these recommendations are based solely on an online assessment by a professional.
If you want to find out what is the root cause of your health issues, you might need to dig deeper than just pictures. Other companies can offer health testing to help you understand what your body truly needs.
For a more holistic approach, SelfDecode offers a DNA test to deliver personalized diet, lifestyle, and supplement recommendations aimed at improving one's well-being. SelfDecode analyzes up to 83 million genetic variants to give actionable insights on various health topics. Not only that, SelfDecode Labs looks at your lab results and gives tailored insights to help you achieve optimal health.
Related