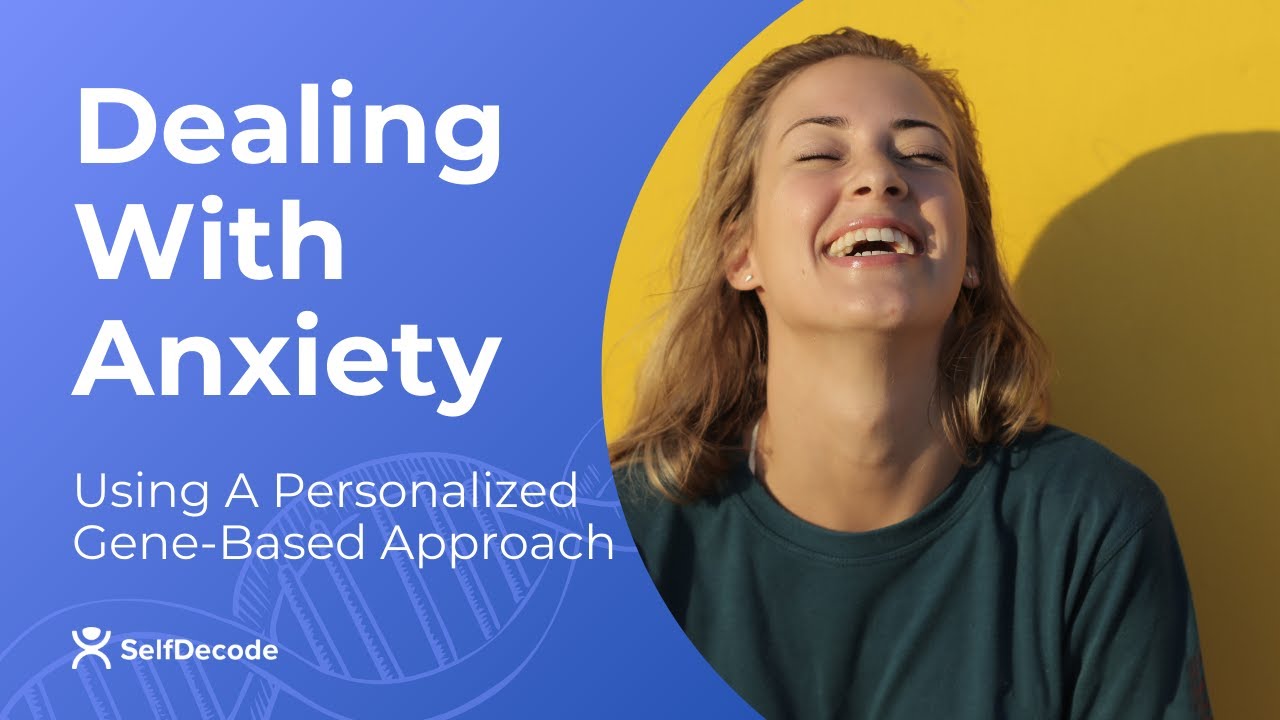 Watch SelfDecode's founder and CEO Joe Cohen and Dr. Greg Nacarelli talk about anxiety and learn how you can use gene-based recommendations to help you improve your mood.
In February 2021, Joe and Dr. Greg answered questions about anxiety during a live webinar. One interesting question that came up was about how to address the physical symptoms of anxiety.
Hint: Dr. Greg likes mindful meditation!
You may have already looked online for ways to reduce your anxiety symptoms, but what you found on Dr. Google may not have been effective for you.
That's because anxiety has a large genetic component. If you have a parent with anxiety, it's more likely that you'll have it too. It's not uncommon – and it won't go away by itself. The good news is that you can find out exactly what your body needs in order to function properly.
How? The answer is in your genes.
Now, if you have a genetic predisposition to feeling anxious, it doesn't mean that there's nothing you can do about it. On the contrary, your DNA can shed a light on which diet, lifestyle, and supplement changes can help decrease your anxiety and improve your overall mood. That's right, you can have health recommendations specific to your needs!
Unfortunately, mental health is not a priority for everyone, even though it should be. Lucky for you, it's never too late to start.
Joe shared his personal anxiety-busting regimen during this webinar. But, the supplements he takes might not work for you. If you want your own personalized regimen, you can download your SelfDecode Anxiety DNA Wellness Report today.
The Anxiety DNA Wellness Report analyzes over 800,000 genetic variants that affect:
Stress hormones
Likelihood of anxiety
Neurotransmitters
And more!
You'll get personalized and prioritized health recommendations you can implement right away, all tailored to you. With a SelfDecode membership, you'll also get:
Access to over 20 DNA Wellness Reports that include Mood, Stress, Gut Health, and many more
Access to the Lab Test Analyzer tool for insights on over 1,000 lab markers
Access to ALL SelfHacked articles, ad-free – over 1,500 science-based health articles that go in-depth on the benefits of natural supplement and lifestyle changes
Plus, by signing up for SelfDecode, you can submit your own health questions to be answered during the monthly VIP webinar for members only.
What are you waiting for? Start optimizing your mood today!
Related