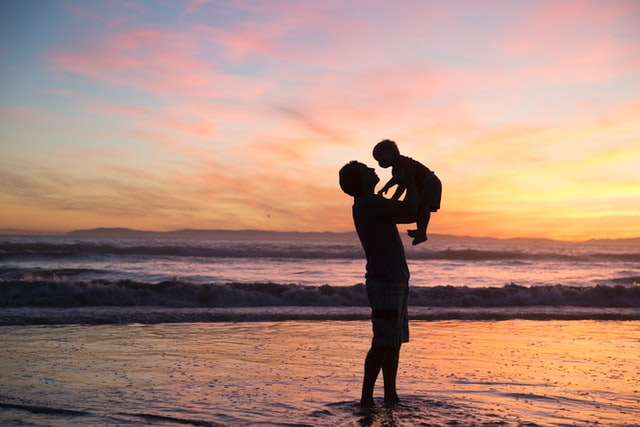 Overview
Products: DNA testing, health, wellness, and ancestry reports.
Cost: EasyDNA test prices can vary from $60 to $1,495.
Reports: Ancestry, health, and wellness reports.
Raw data access: No.
Privacy: EasyDNA may disclose personal information as stated in their privacy policy.
Alternatives: SelfDecode delivers personalized reports with health recommendations based on genes.
Pros
EasyDNA offers services in over 30 countries around the world.
The company provides affordable genetic counseling services.
Offers a wide range of DNA tests to choose from.
Cons
EasyDNA does not allow access to raw data files nor does it allow customers to upload preexisting genetic files.
The company requires a separate DNA test for each of the reports offered.
Each report is presented in a different manner.
About EasyDNA
EasyDNA is a DNA testing company that has been in business for 15 years and has reached over 30 countries on 5 continents. In the United States, they have developed partnerships with medical clinics and private practitioners.
The company claims to have performed over 300,000 DNA tests in the last decade. In 2013 and 2014, EasyDNA won the Customer Service Award given by a leading medical search engine, WhatClinic.
Review of EasyDNA Products & Features
EasyDNA has over 50 different DNA tests that are divided into 9 categories:
Paternity: Establishes the biological relationship between possible father and child.
Relationship: Establishes the biological relationship between possible relatives.
Prenatal: Provides safe DNA tests that can be carried out during pregnancy.
Ancestry: Offers insights into ancestry and genealogy.
Wellness: Delivers information about health and wellness.
Clinical: Helps improve health management.
Drug: Offers a safe and confidential drug screening service.
Animal: A variety of DNA tests for animals including dogs, cats, and horses.
Other: Includes a genetic counseling session.
Since the company offers a wide variety of services, only a few will be reviewed in this article.
The Non-Invasive Prenatal Paternity Test provides a risk-free assessment that can be performed starting from 9 weeks of pregnancy. EasyDNA also offers this test in a package that includes an Advanced Baby Gender Test and a Prenatal Screening for Chromosomal Abnormality Test, which screens for Down's Syndrome and 17 other chromosomal abnormalities.
GPS Origins Ancestry is the most advanced ancestry test offered by EasyDNA. It provides information about where ancestors originated from and cross-checks users' DNA signatures with 10,000 signatures in their database from over 850 populations.
EasyDNA's Intolerance Testing uses a hair sample to test sensitivity to up to 800 food items and 325 non-food items. It includes a 6-week food diary planner and 28 follow-up emails with additional information and support. While the company does not send out a collection kit for this service, they offer step-by-step instructions to help their customers with the hair sample collection.
In addition to food sensitivities, this test includes information about nutritional deficiencies, metal toxicity, gut biome, hormone imbalance, and digestive health.
The NutriFit Health & Fitness DNA Testing uses Next Generation Sequencing (NGS) to generate 29 personalized reports in nutrition, metabolism, sports, lifestyle, cardiovascular health, and nutritional charts.
EasyDNA offers an upgrade package called NutriFit Premium that includes 58 reports in the same basic categories. Additionally, users can purchase NutriPlan along with NutriFit or NutriFit Premium, which is a personalized cookbook with a 28-day meal plan and 60 recipes.
The company also offers genetic counseling services with a qualified Ph.D. graduate specialized in genetic counseling and clinical research.
Review of EasyDNA Reports
The GPS Origins Ancestry Test report breaks down the user's gene pool regions with percentages and offers information about migration routes. A portion of a sample report can be seen below.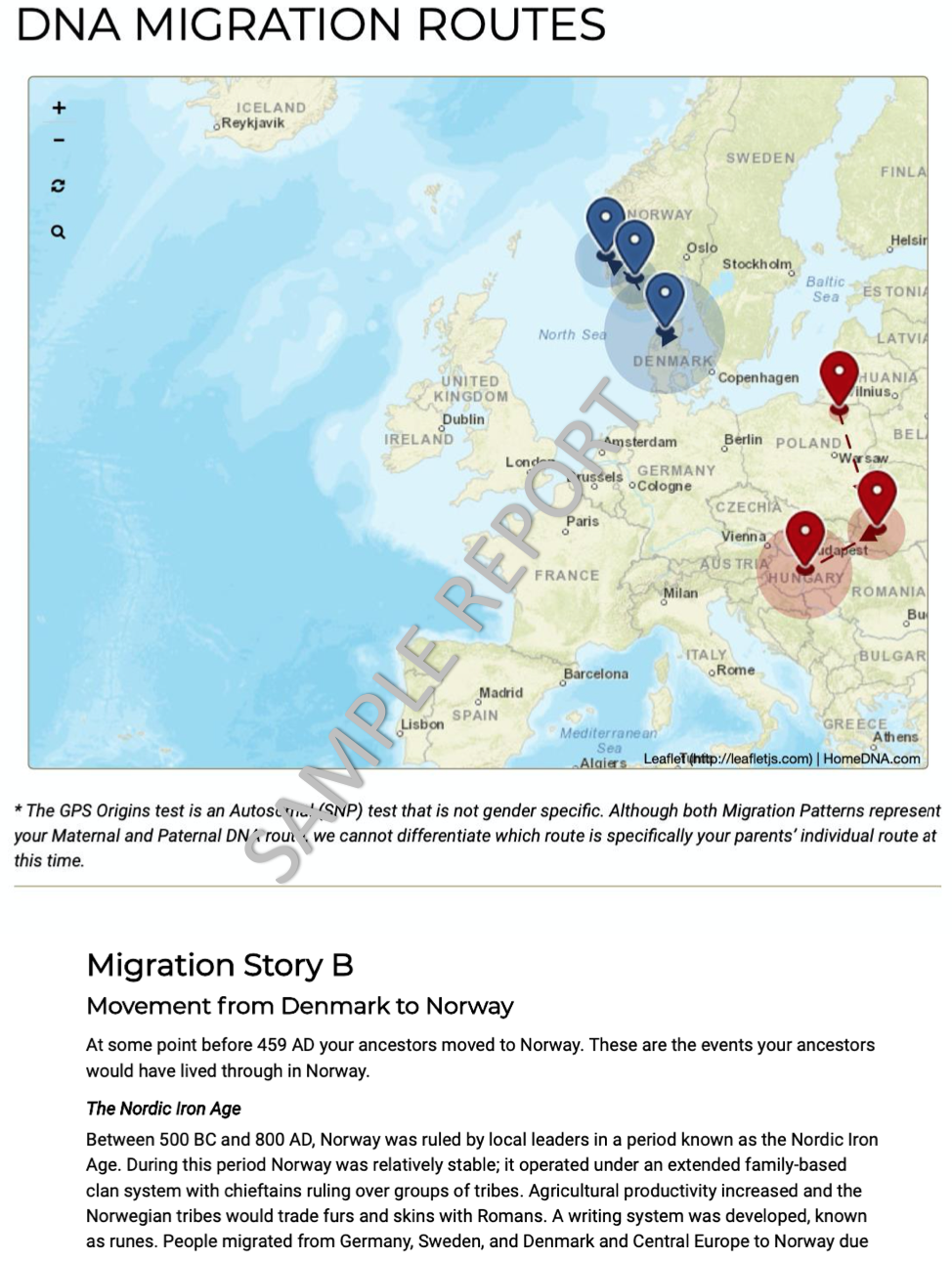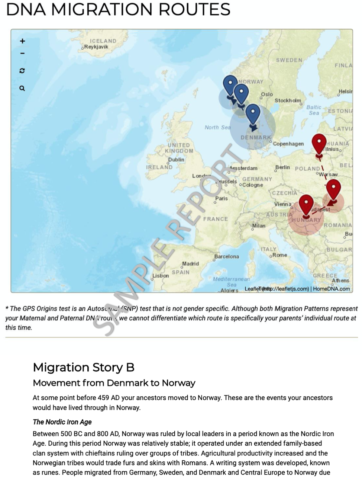 The Intolerance Testing provides an extensive 19-page guide informing on food and non-food intolerance, nutritional deficiencies, metal toxicity, gut biome, hormone imbalance, and digestive health. For example, in the Food Intolerance section shown below, EasyDNA explains that for items with an intolerance level above 85%, users are expected to show symptoms.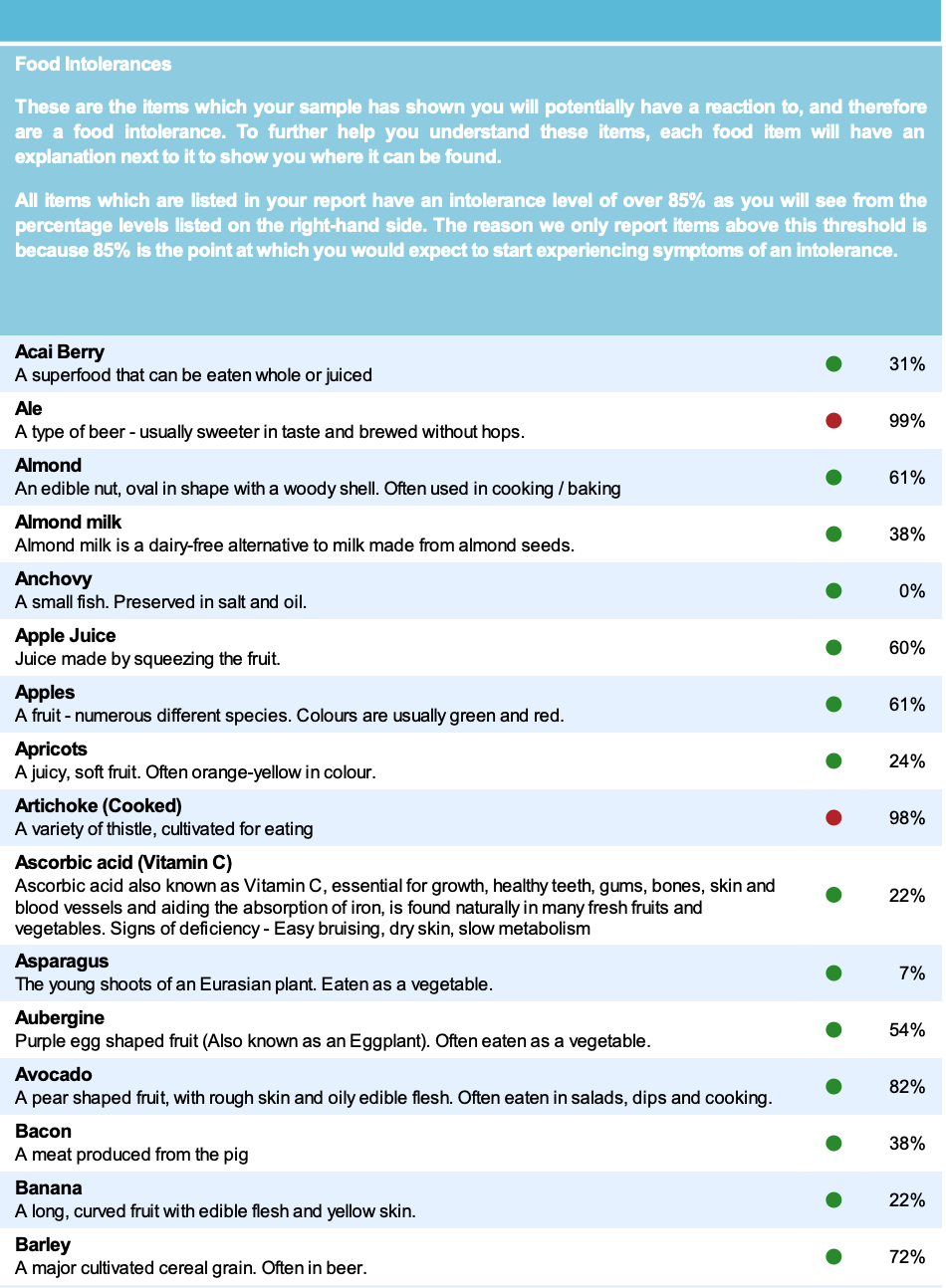 For this report, EasyDNA provides minimal information and offers no personalized health recommendations. In addition to the initial report, users receive 28 follow-up emails with recipes and general information.
NutriFit and NutriFit Premium offer the same basic information, with the difference that the premium version delivers more reports. Both products provide an overview of the results, seen below. EasyDNA presents a color scheme, with each color having a different meaning. For example, the green dot indicates the most optimal result, while the red dot symbolizes the least favorable outcome.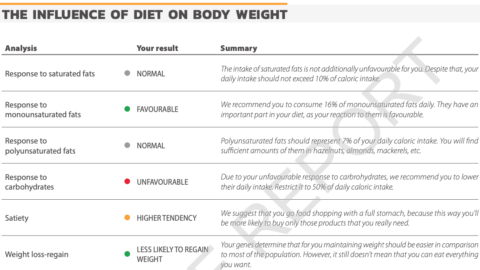 EasyDNA offers more detailed information about each item analyzed. Additionally, it presents an explanation of the specific results with a few general recommendations. This section of the sample report is shown below.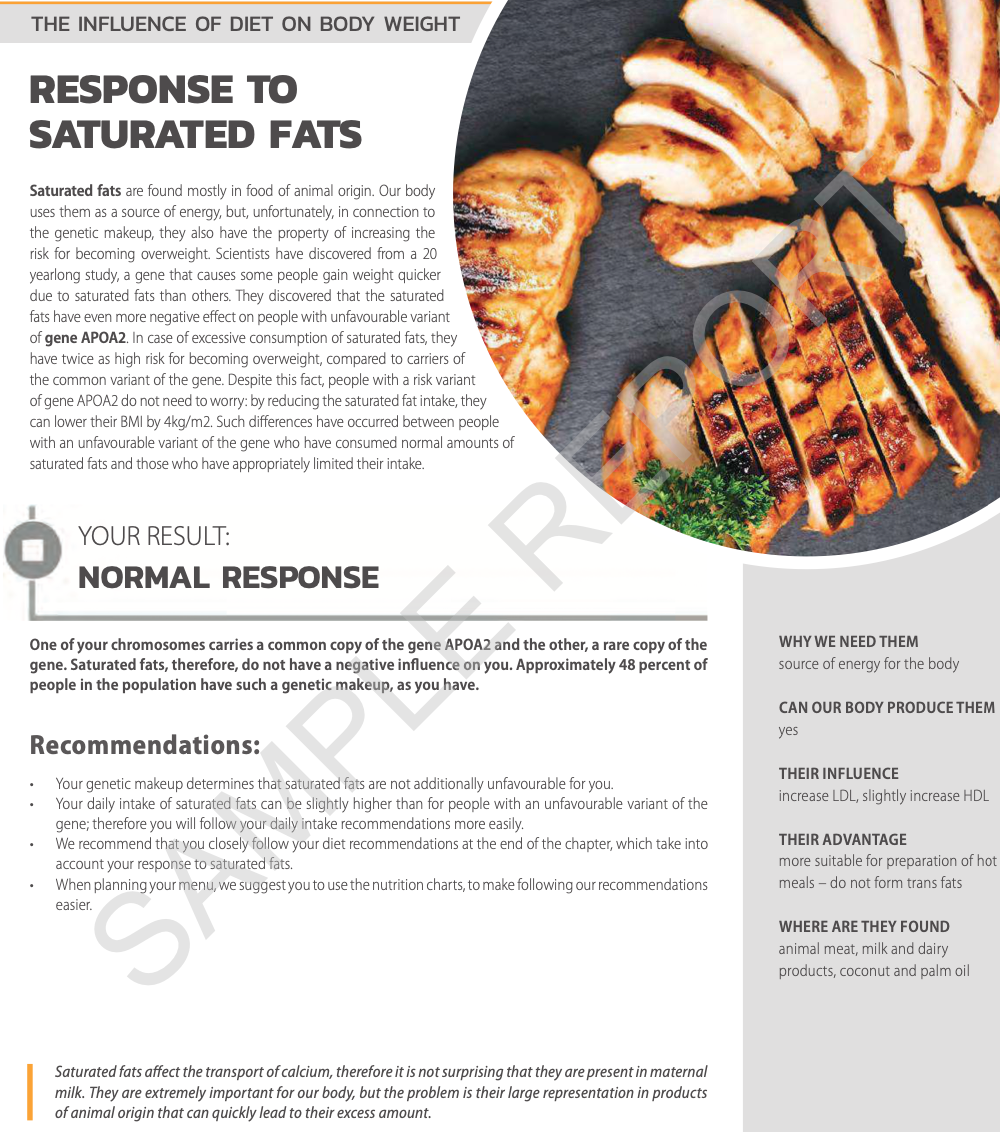 For a more personalized approach to diet, EasyDNA offers the NutriPlan add-on that includes a 28-day meal plan and recipes based on the genetic results for either NutriFit versions. However, to make the recommendation, these tests do not take into account most food sensitivities or preferences.
Cost of EasyDNA
EasyDNA's prices vary depending on the product acquired. For example, the most affordable DNA test offered on their website is an animal testing service for $60. On the other end, the Prenatal Combo Package including the Non-invasive Prenatal Paternity Test costs $1,495.
The Intolerance Testing is priced at $99. NutriFit and NutriFit Premium cost $275 and $439 respectively, and NutriPlan can be added to these tests for $75.
EasyDNA offers genetic counseling sessions starting at $25, which can be purchased with some of the DNA tests.
Health Recommendations from EasyDNA
EasyDNA is inconsistent with their health and wellness reporting, as the company does not follow a report model. The Intolerance Testing report does not provide any health recommendations, while NutriFit offers some health and dietary suggestions based on genetic results.
Since each report requires a separate DNA test, the results do not take into consideration all the relevant information. For example, NutriPlan provides a personalized 28-day meal plan, but it does not account for most food sensitivities as Intolerance Testing does.
Review of EasyDNA Privacy & Data Security
EasyDNA states that they may share information with third parties including but not limited to other companies within their group, affiliates, testing laboratories, and other third-party agents. Because of their international operations, they inform that data may be transferred across borders to provide the services.
EasyDNA claims that customers may request information about how their data is being handled at any time, and they have the right to amend or rectify, delete, and access their data. If personal information is not used for its intended purpose, EasyDNA claims that they will notify users in advance.
SelfDecode vs EasyDNA
SelfDecode delivers natural supplements, diet, and lifestyle suggestions based on your genes that you can implement right away. EasyDNA offers health and lifestyle recommendations in only some of their reports.
SelfDecode tells you why they make each recommendation so that you can understand the science behind the suggestion. EasyDNA does not explain why they make their recommendations.
SelfDecode prioritizes recommendations based on their analysis of all the relevant genes instead of one gene at a time (through reports). EasyDNA does not prioritize their recommendations.
SelfDecode takes a holistic approach to give recommendations that are best for your genes AND the health topic. Since EasyDNA requires separate DNA tests for each report, they do not take into account all the relevant information.
SelfDecode has the world's first and only personalized genetics blog that allows you to get new gene-based recommendations daily. EasyDNA does not have a health blog.
SelfDecode is the most comprehensive and looks at more genes & SNPs (up to 83 million) to deliver the best analysis of genetic risks. EasyDNA analyzes specific genetic markers for each of their reports.
SelfDecode supports everything with peer-reviewed scientific studies in their research and checks for contradicting information. EasyDNA does not provide scientific references in the reports.
SelfDecode never sells your data or gives it away. EasyDNA states they may share information with third parties, including internationally.
Comparisons
| | | | | |
| --- | --- | --- | --- | --- |
| | SelfDecode | EasyDNA | HomeDNA | 23andMe |
| Personalized & holistic health recommendations | Yes | No | No | No |
| Personalized blog posts | Yes | No | No | No |
| Products | DNA testing, wellness reports, health recommendations, patient and provider options | DNA testing, ancestry, wellness, and health reports | DNA testing, health, and ancestry reports | DNA testing, wellness, traits, and ancestry reports |
| Raw data access | Yes | No | Yes, for some tests | Yes |
| Cost (USD) | $97 – $389 | $60 – $1,495 | $99 – $499 | $99 – $199 |
EasyDNA Reviews
EasyDNA's customer service is praised by customers and expert reviewers. However, the processing time for their tests is something most users disapprove of.
DNAWeekly – 9 of 10
DNAWeekly's expert is surprised by the many products EasyDNA offers but explains that they still have some limitations that could deter customers.
Top10DNATests – 8.5 of 10
The reviewer compliments EasyDNA for their exceptional customer service and is impressed with their wide variety of products.
DNAtestingchoice – 37 Customer Average Rating of 4.7 of 5
Users are impressed with the customer support offered by the company for the Prenatal Paternity Test and compliment them on their fast services.
Trustpilot – 101 Customer Average Rating of 3.5 of 5
Reviewers are mostly happy with the simplicity of the process, although some were unsatisfied with the processing time.
Alternatives to EasyDNA
SelfDecode: Health-focused DNA testing that delivers recommendations based on your genes through reports and a personalized health blog.
EasyDNA Review Summary
EasyDNA offers various services including ancestry, health, and wellness DNA tests and reports. With offices around the world, the company has over a decade of experience in the field of genetic testing.
However, some roadblocks could get in the way of a satisfying experience. Since each DNA test has to be taken separately, each report can take many weeks to be ready, and customers are not allowed to upload preexisting genetic files. Additionally, EasyDNA does not follow a standardized report model and can be inconsistent with the amount of information they present.
While some reports offer information to help people change their lifestyle, that is not true for all of them. With just one DNA test, SelfDecode analyzes up to 83 million genetic variants to generate consistent reports that offer personalized health recommendations aimed at improving overall wellbeing and quality of life.
Related