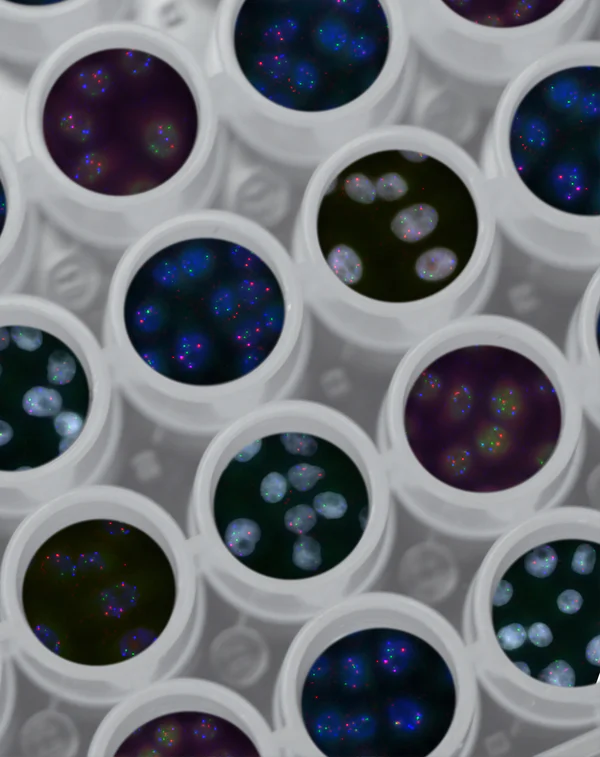 Overview
Products: DNA Analysis, genetic health risks
Cost: Free
Reports: Study-based genetic information
Raw data access: Yes
Privacy: Anonymous, Uploaded data is deleted upon report generation
Alternatives: SelfDecode
Pros
Simple process that takes less than five minutes to get results
Sortable "search-engine" like data matches
Anonymous commenting from other users
Cons
Difficult to understand reports
No DNA testing
Website interface is not visually appealing
Studies are not updated
About Codegen.eu
Codegen.eu is a "search engine" like service, giving you access to clinical research studies that link your genotype to 2000+ diseases. Data is pulled from multiple sources such as SNPedia.com and the National Library of Medicine.
Little is known about who is behind Codegen.eu. However, they do state they are based in Europe, created the site with their own money, and are not affiliated with any organization. The site's Terms of Service, Privacy Policy, and social media accounts do not seem to have been updated since 2018.
Review of Codegen.eu Features
Codegen.eu is a DNA analysis service, and does not offer any product to help you get your raw data – you must have it already from another provider such as 23andMe. Their platform algorithm provides you with matched traits compared to clinical research studies, a score from 1-10 on how it may impact you (Impact Score), and the frequency of this mutation in the general population.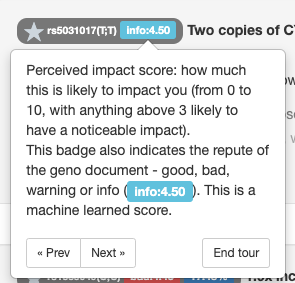 Don't have your raw data yet? Codegen.eu has a demo mode that allows you to see a sample report for a male age 50+ to get a better understanding of how the site works.
The site also allows for what they call "Social Genomics". You can post and read anonymous comments from other users who also received that genotype match. Most of the posts are users commenting on whether or not they have the associated disease, symptoms, or family history.

Review of Codegen.eu Reports
Reports are shown based on genotype and associated health risk. The report gives a basic overview, has a user comment section, shows other gene related topics, and links to the relevant papers to the report. These reports are minimal, providing no recommendations based on what you are reading individually.
In order to see recommendations based on groupings of reports in a given category, you must switch over to "Dashboard" mode, which is not well indicated. You can, however, easily search your reports and sort them based on frequency, risk level, or topic.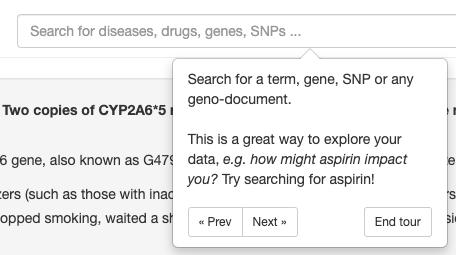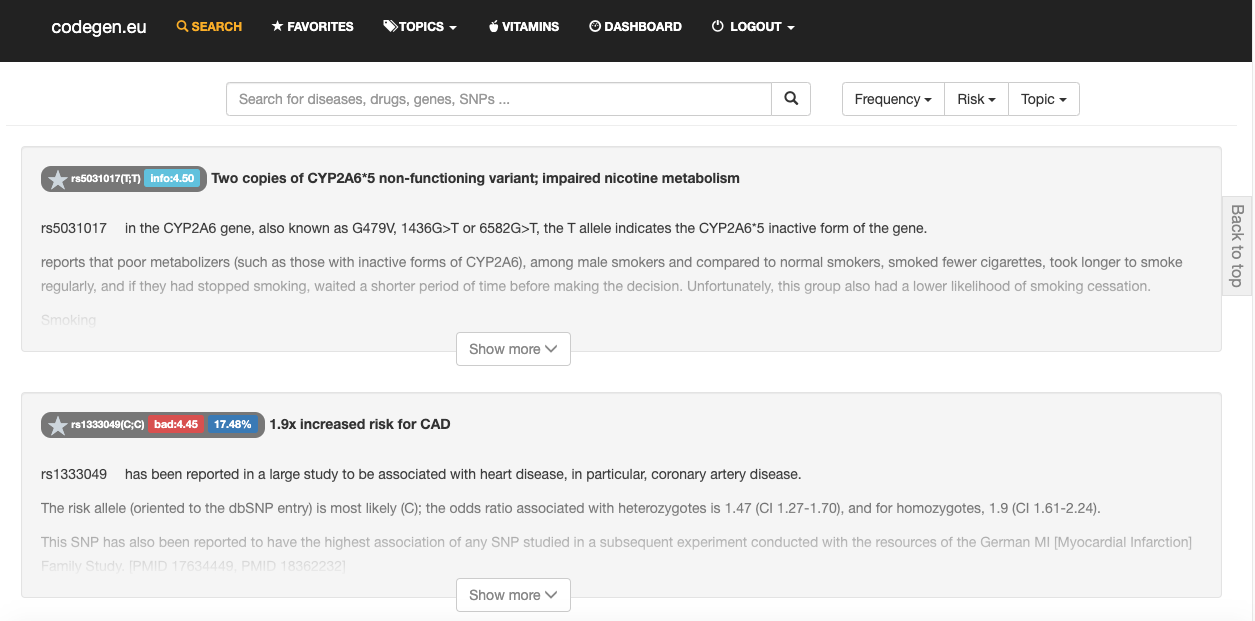 These reports can be difficult to understand for a user who has no genetic background. The title is clear for each report, but diving deeper or interpreting the report takes much more effort. For a free service though, it gives you the basics to continue research on your own. If this sounds complicated or too time consuming, consider using a platform like SelfDecode or scheduling time with a genetic counselor.
It does not appear that reports are updated with new research. Since their presence has dropped off in 2018, that is the most recent research shown. This is important, as research changes with the years and outdated information may no longer be relevant.
Cost of Codegen.eu
Free. There are no paid services on the site.
Health Recommendations from Codegen.eu
Since your initial Codegen.eu report does not give health recommendations, you have to go into the Dashboard and Vitamin page to see any suggestions. The Dashboard page gives your top 10 risk scores of SNPs compared to the general population and goes on to show what the perceived impact of those genotypes are, the Top Established Negative Associations, Fitness, and your stats.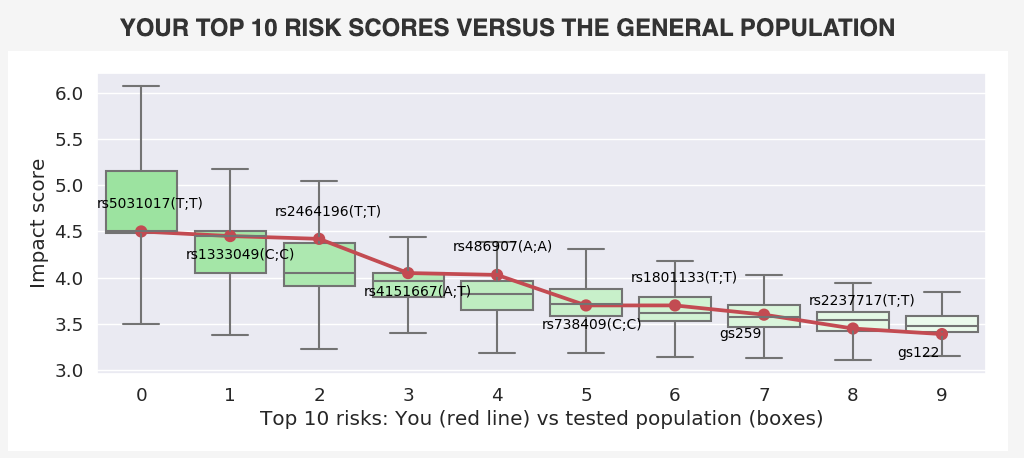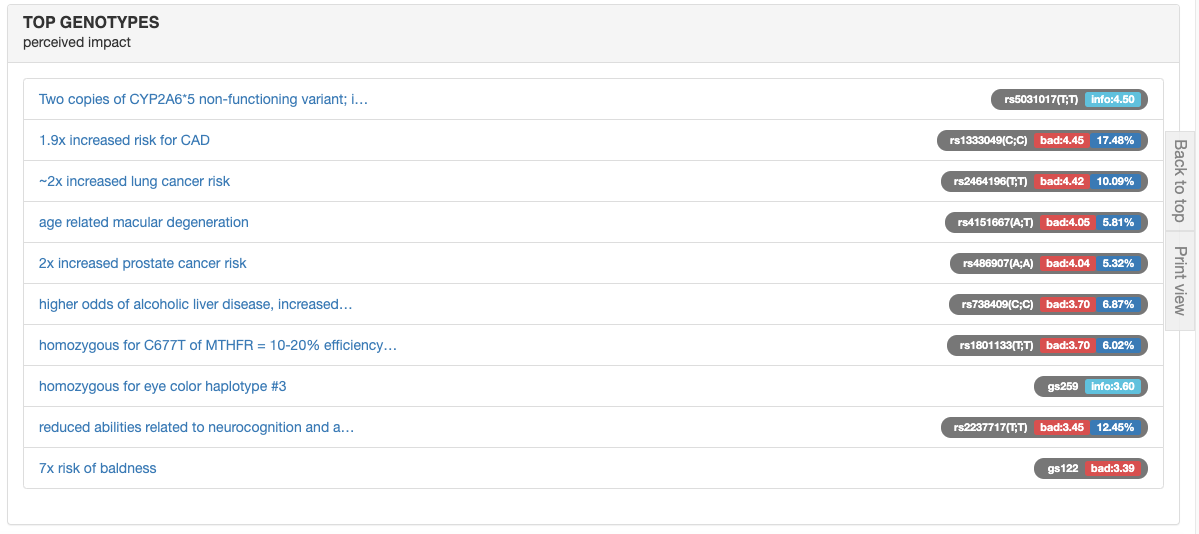 The Top Established Negative Associations is an experimental feature and uses only GWAS associations with statistical significance. The Fitness Section includes recommendations based on your genome. These are clickable to reveal what genes are contributing to your result, but are otherwise very basic, without much explanation of the science behind it. Your stats are the number of relevant genotypes, genosets, and probable sex of the user. This information, while good to have, is not very helpful to the average user.
The Vitamin page shows you potentially deficient nutrients based on your genome, but this is an experimental feature. Codegen.eu partners with VitaminLab to provide you with personalized supplement dosage recommendations and purchase options with VitaminLab.
Codegen.eu only shares the supplement and dosage list with VitaminLab, no sequencing data. VitaminLab also suggests 24 nutrients at standard doses that you may be likely to be deficient in. Please consult with a doctor before taking any of these recommended supplements as the feature is experimental and the data it is based on may be incomplete or incorrect.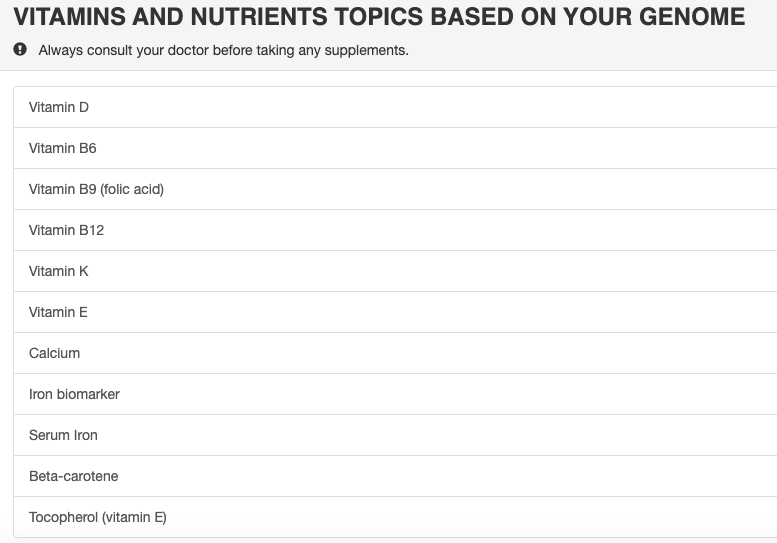 Review of Codegen.eu Privacy and Data Security
You can use Codegen.eu fully anonymously and choose to erase all data uploaded before finishing your session. Their copy of your uploaded raw data is erased as soon as your anonymized report is generated. No information is sold, and they actually assume they will be hacked, so they erase all reports after 7 days, if you don't choose to delete all information before logging out from your session. Their privacy policy is short, sweet, and to the point. Anyone reading it can understand it.
While they do use Google Analytics and embed Facebook and Twitter widgets on their home page, this does not disclose your genetic data to those services. They will hand over information if legally required to do so, but everything is anonymized and the only information they have are reports not already deleted by the user within 7 days. To date, they have not received any subpoena or legal requests.

SelfDecode vs Codegen.eu
SelfDecode delivers natural supplement, diet and lifestyle suggestions based on your genes that you can implement right away. Codegen.eu's recommendations are vitamin supplements and fitness related, but are not easy to understand why you are doing them.
SelfDecode tells you why they make each recommendation so that you can understand the science behind the suggestion. Codegen.eu is able to share links to scientific research, but not what it actually means for you.
SelfDecode takes a holistic approach to give recommendations that are best for your genes AND the health topic. Codegen.eu puts emphasis on the gene and your risk as compared to the tested population. They provide some basic information on the associated health topic, but you do have to get your DNA sequenced elsewhere first.
SelfDecode has the world's first and only personalized genetics blog that allows you to get new gene-based recommendations daily. Codegen.eu allows users to comment on reports so others can see, but these are usually not recommendations.
SelfDecode supports everything with peer-reviewed scientific studies in their research and checks for contradicting information. Codegen.eu also uses and cites scientific studies, but does not update as new studies are released.
SelfDecode never sells your data or gives it away. Codegen.eu makes the same claim, but the privacy policy also hasn't been updated since 2018.
Comparisons
| | | | | |
| --- | --- | --- | --- | --- |
| | SelfDecode | Codegen.eu | 23andMe | Promethease |
| Personalized & holistic health recommendations | Yes | No | No | No |
| One-click regimen builder | Yes | No | No | No |
| User Friendly | Yes | No | Yes | No |
| Updated Studies | Yes | No | Yes | Yes |
| User Privacy | Protected | Protected | Unsafe | Unsafe |
| Products | DNA testing, wellness reports, research-based personalized blog posts, health recommendations | Traits, wellness reports, health recommendations, user comments | DNA testing, traits, wellness reports, more accurate ancestry | Traits, wellness reports |
| Cost (USD) | $97-$387 | $0 | $99 – $499 | $12 per report |
Codegen.eu Reviews
What people are saying:
DNA Testing Choice – 4.3 of 5 stars
The editor found Codegen.eu to be comprehensive and generous, praising the search functionality as a useful feature.
As a free and search-engine like service, not much criticism or praise exists. Other sites mention Codegen.eu in a list of available services to analyze your genome, without a review of the service.
Codegen.eu Social Media:
*Note: October 2018 was the last post on Codegen.eu's Social Media
Facebook: 1,743 people liked this page
Twitter: 91 Followers
Alternatives to Codegen.eu
SelfDecode: The best option for health-focused DNA analysis with personalized reports and recommendations to improve your quality of life.
Codegen.eu Review Summary
Codegen.eu is OK as a free and private service, it offers an enormous amount of data that you can dive into as much as you want.
However, you do need to have your raw data to start with, which requires another company. Unlike with SelfDecode, research studies are not kept up to date, and recommendations are lacking personalization and ease of implementation.
So while the price is right, it may cause you more frustration trying to figure it out rather than spending a little more to have an easy-to-read personalized plan to improve upon your health, lifestyle, and diet. SelfDecode analyzes up to 83 million genetic variants and offers you health reports with personalized and prioritized recommendations based on your DNA.
Related Articles