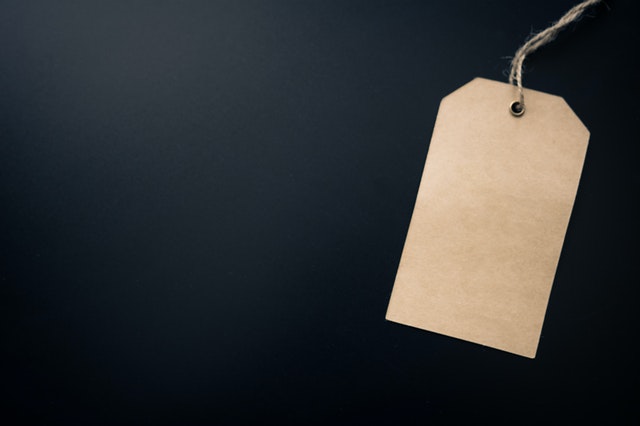 SelfDecode offers DNA testing and analysis to help people optimize their health. Read on to find out what features are available, how it works, and how much does SelfDecode cost.
About SelfDecode
SelfDecode was founded in 2016 by current CEO Joe Cohen, owner and founder of the wellness blog SelfHacked. The team at SelfDecode has been growing steadily ever since and includes doctors, pharmacists, and biologists who are committed to helping people take control of their health.
Learn more about SelfDecode in this comprehensive review.
SelfDecode products
SelfDecode offers a DNA testing kit for health analysis that includes over 700,000 SNPs. The company uses polygenic analysis to look at all the relevant SNPs for a particular health topic and provides diet, lifestyle, and supplement recommendations based on DNA. They offer over 40 DNA wellness reports that cover a wide range of health topics.
If a user already has access to their raw genetic data, they can upload their DNA file to SelfDecode to get access to the wellness reports.
Recently, SelfDecode launched their new updated platform, SelfDecode 2.0, which uses artificial intelligence and machine learning to predict and analyze up to 35 million genetic variants from a typical DNA file.
SelfDecode plans
Before explaining how much SelfDecode costs, it is important to understand how the website works and what's included in the membership. Users can choose from three main membership options: annual subscription, lifetime access, and professional plans.
SelfDecode annual subscription
The annual subscription from SelfDecode includes 5 DNA wellness reports per year and 50% off any additional report. Users also get access to all reports released on SelfDecode 2.0. With this membership, users also have access to the following features:
Unlimited access to the personalized genetics blog with individualized scores based on the user's gene assessment
Unlimited access to 1,500+ health and wellness blog posts on SelfHacked, ad-free
Monthly VIP webinars with health experts
Access to SelfDecode Labs, which analyzes and gives insights into over 500 lab markers
Discount on lab tests
Symptoms and conditions analyzers
SelfDecode lifetime access
The lifetime access to SelfDecode includes unlimited access to all current and future DNA wellness reports. The company is constantly releasing new reports, so users always have new health topics to explore.
All features listed above are also included with lifetime access at no additional cost.
SelfDecode Pro
SelfDecode offers special plans for health professionals. These include:
Unlimited DNA file uploads
Unlimited DNA wellness reports downloads
Unlimited lab test upload and analysis
1:1 onboarding call
Free advertising on SelfDecode
Exclusive pricing on DNA kits
Priority support contact
Custom dashboard to easily manage and switch between client profiles
Ability to compare clients genetic files
How much does SelfDecode cost?
The SelfDecode annual subscription costs $97 per year. Users can cancel at any time. The lifetime access to SelfDecode costs $297 (one-time payment). The DNA test kit from SelfDecode costs $90 and can be added to either the annual subscription or the lifetime access.
Payments are processed by reputable and secure payment processing companies such as Stripe and Paypal.
The table below shows SelfDecode prices with and without a DNA kit.
| | | |
| --- | --- | --- |
| | Without a DNA Kit | With a DNA Kit |
| Annual Subscription | $97 | $187 |
| Lifetime Access | $297 | $387 |
How much does SelfDecode cost for professionals?
Health professionals can choose from three different plans, all of which include the features listed above. The monthly plan is priced at $199/month. The annual plan and lifetime access for SelfDecode Pro cost $599/year and $2,900 (one-time payment), respectively.
SelfDecode reviews
SelfDecode reviews are very positive. Customers are extremely satisfied with the extensive information available on the DNA wellness reports.
Trustpilot – 153 Customer Average Rating of 4.4 of 5 stars
Many reviewers praise SelfDecode for their customer service, which they say is very helpful. Customers are satisfied with the quality and quantity of information available in their DNA reports and comment on how they are easy to understand.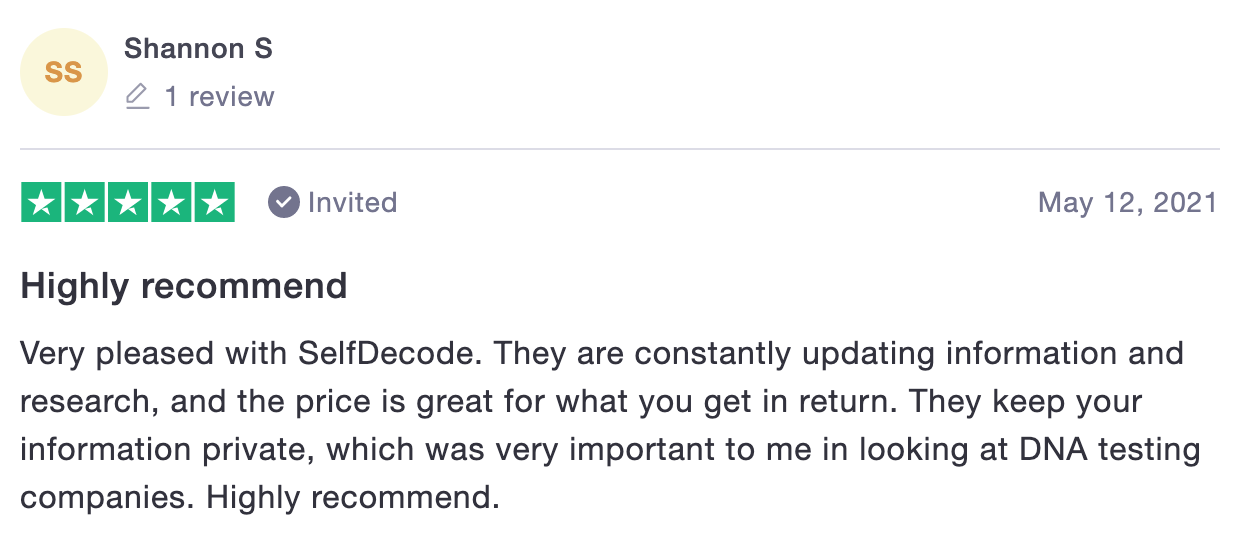 DNAtestingchoice – 10 Customer Average Rating of 4.6 of 5 stars
Reviewers approve of SelfDecode's detailed reports and science-based approach. Customers also appreciate that the genetic reports are presented in a user-friendly way and with accessible language.
Comparisons
The table below shows a comparison between SelfDecode cost and features and other DNA testing companies:
| | | | | |
| --- | --- | --- | --- | --- |
| | SelfDecode | 23andMe | Promethease | Genopalate |
| Personalized & holistic health recommendations | Yes | No | No | No |
| Products | DNA testing, wellness reports, health recommendations, patient and provider options, lab test analyzer | DNA testing, wellness reports, ancestry reports | DNA analysis, health reports | DNA testing, diet reports |
| Offers DNA tests | Yes | Yes | No | Yes |
| DNA upload | Yes | No | Yes | Yes, from 23andMe and Ancestry only |
| Raw data access | Yes | Yes | N/A | No |
| Cost (USD) | $97 – $387 | $99 – $199 | $12 | $69 – $189 |
Takeaway: Is SelfDecode worth it?
DNA testing is becoming more and more popular. How do SelfDecode prices compare to other genetic companies?
SelfDecode costs as low as $97/year, which is equivalent to a little over $8 per month. Users can also choose between different plans based on their specific needs. For those who already have access to their raw genetic data, they can upload their DNA file to the platform to get access to the wellness reports. SelfDecode does not require users to have their DNA tested again, unlike other DNA testing companies.
Among the valuable features offered by SelfDecode, their new updated platform is one to take note of. Their algorithm accurately predicts and analyzes up to 35 million genetic variants to deliver truly personalized health recommendations to help users take control of their health.
Related