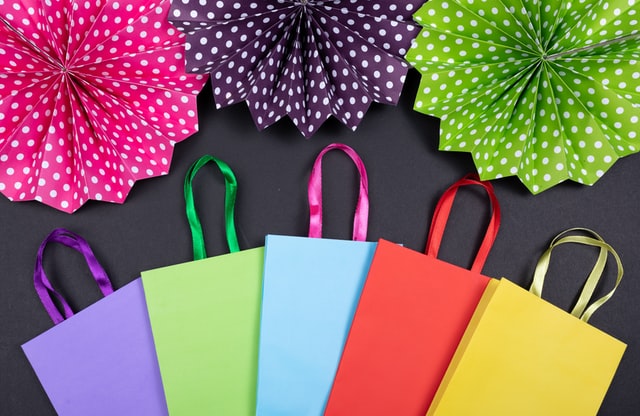 Ancestry sales happen throughout the year and during major holidays. If you want to get a DNA test from this company, read on to find out when is the best time to find an Ancestry DNA sale, and if there is another alternative you should consider.
An introduction to Ancestry
Ancestry was initially founded in 1983 as a publishing company. In the 90s, they launched Ancestry.com, which was the start of their online family history database. It was only in 2012 that they released their first DNA test focused on ancestry.
Today, AncestryDNA has the largest DNA database among competitors, with over 15 million DNA users. Plus, Ancestry boasts over 3.5 million subscribers and over 27 billion historical records in their database.
Check out comprehensive Ancestry review to learn more about the company.
Ancestry DNA sales and discounts
If you want to purchase an Ancestry DNA kit on sale, there are many opportunities to do so during the year. Here, we'll highlight some of the Ancestry DNA sales.
When does Ancestry DNA go on sale?
Ancestry has many sales throughout the year. During major holidays, the Ancestry DNA kit is often sold at a reduced price. Despite Ancestry announcing the discontinuation of AncestryHealth in 2021, we'll show past discounts here for reference.
Ancestry DNA sale
Some major Ancestry DNA sales that happened in 2020 were:
Black Friday: AncestryDNA ($59), AncestryDNA + Traits ($69), and AncestryHealth ($99)
Prime Day: AncestryDNA ($49)
For Mother's Day 2021, Ancestry offered DNA kits with over 60% discount. Kits were available for the following prices:
AncestryDNA: $59
AncestryDNA + Traits: $60
Traits + Family Tree Bundle: $69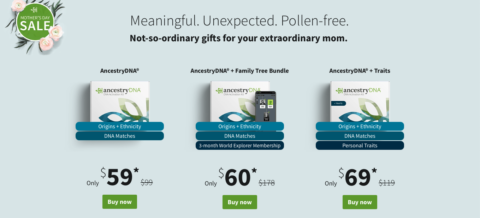 This Ancestry DNA sale ended on April 9, 2021. Check back for new events throughout the year.
Ancestry DNA discounts
Ancestry advertises some running promotions on their website, which they say can change at any time.
Currently, they're offering a free 14-day trial with full access to everything they have to offer. By signing up for your free trial, you can build your family tree, explore billions of historical records, and share your discoveries with family and friends.
For members of the American Association of Retired Persons (AARP), you'll get 30% Off Ancestry World Explorer or All Access memberships.
You can also find deals on third-party websites like Groupon, CNN Coupons, and Forbes.
Where can you buy an Ancestry DNA kit?
You can buy Ancestry DNA kits online on their official store or from other websites such as Amazon and Walmart. DNA tests are available in the US and over 30 countries. Ancestry also lets you purchase kits online and send them to others as a gift.
Ancestry DNA regular prices
Ancestry offers you three options for DNA tests. Prices include the DNA test kit, lab processing fee, and prepaid return mailer. You also have three membership options, which are usually not included in the promotions. Without an Ancestry DNA sale, you'll pay the following prices for their products:
AncestryDNA
This test will cost you $99 full-price and includes your origins and ethnicity information, plus DNA matches.
AncestryDNA + Traits
For the personal traits add-on, you'll pay an additional $20 ($119 total). This also includes the features from AncestryDNA.
Traits + Family Tree Bundle
For the initial price of $178, you'll get the AncestryDNA + Traits test, plus a 3-month World Explorer Membership. Since this includes a recurring subscription, you'll be automatically charged $79.95 every three months after your initial 3-month offer ends.
Ancestry Memberships
US Discovery ($24.99 per month or $99 for 6 months): includes access to all US records on the website.
World Explorer ($39.99 per month or $149 for 6 months): includes all US and international records.
All Access ($49.99 per month or $199 for 6 months): includes a full membership to Ancestry.com, Newspapers.com, and Fold3.com.
Are Ancestry DNA sales worth it?
If you want to find out more about your past, it might be worth waiting for an Ancestry DNA sale. For those focused on health, however, it may not be the right option for you. Ancestry announced the discontinuation of their health test in January 2021.
Even with an Ancestry DNA sale, it may still be expensive for what it has to offer. Memberships are usually not included in sales events, and they can cost up to $600 every year.
Alternatives
When it comes to genetic testing, there's a lot more you can do other than discover more about your ancestors. Your DNA holds valuable information on your health and can help you improve your overall well-being.
SelfDecode can give you prioritized and personalized diet, lifestyle, and supplement recommendations through detailed reports aimed at helping you optimize your health. You'll also have unlimited access to the world's first personalized genetics blog for additional health insights.
SelfDecode also uses AI and machine learning to accurately predict and analyze up to 83 million genetic variants from a typical DNA file. This means you'll receive more information from your raw DNA data.
If you can't resist an Ancestry DNA sale and want to purchase a kit with them, you can still upload your raw genetic data to SelfDecode to learn more about your health. With SelfDecode, your data will never be shared or sold to anyone.
However, if you're having second thoughts about getting tested with Ancestry, SelfDecode offers a DNA test that includes over 700,000 SNPs so you don't miss out on your core health SNPs. Plus, you'll also have access to your raw data at no additional fee, so you can still use it to find out more about your past.
Related