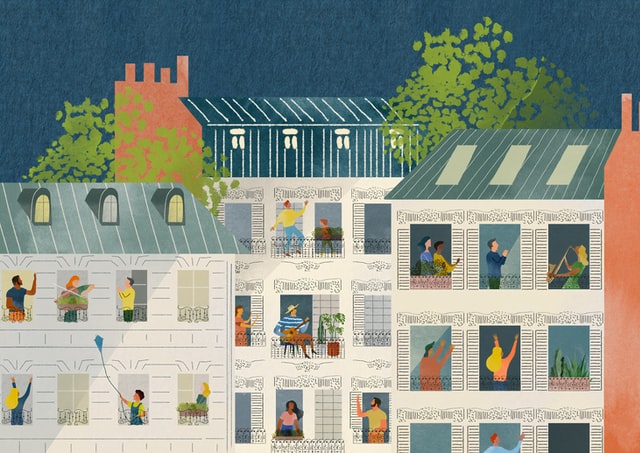 Overview
Products: Livewello offers a Standard Gene Variance Report that analyzes about 300 SNPs. Livewello offers other reports for additional fees described below.
Cost: One-time fee of $19.95 to generate variance reports based on raw genetic data. 20 free health reports are offered if you upload your file and pay the one-time fee. An additional subscription fee of $5.95 per month or $60 yearly is required to view all 132 reports.
Reports: Reports are generated by Livewello to offer information about genetic links to health, but no health recommendations are made.
Raw data access: No. Livewello does not offer DNA testing and currently accepts only 23andMe, Ancestry.com, Family Tree DNA, and Gene By Gene raw genetic data. Raw data must be uploaded to Livewello before accessing any of their services.
Privacy: Livewello insists that all genetic information submitted will not be sold or shared with any third parties.
Alternatives: SelfDecode – DNA analysis personalized to you. SelfDecode offers health recommendations based on peer-reviewed research combined with your unique genetic code.
Pros
Offers an in-house health data tracking tool to organize and chart lab results and wellness programs
Offers community support and discussion by fostering an inclusive environment through their community of private and public communities, as well as message boards
Cons
No DNA testing offered; users must upload raw data from approved genetic services
No specific health recommendations
Pricing options are confusing; free offerings still require the one-time fee of $19.95
About Livewello
Livewello was founded in 2010 by a Nigerian attorney, Florence Iwegbue, and her husband, Kwame, a medical doctor and self-taught computer programmer.
The Iwegbues discuss how their son with Autism inspired them to build the company and improve how people interact with healthcare systems. Livewello's primary goal is to empower people to take control of their health.
Review of Livewello Products & Features
Livewello offers a wide range of services to both healthcare professionals and customers who are curious about their health. The main service that Livewello offers is a raw genetic data translation that leads to SNP variant reports.
Livewello offers 20 free variant reports, access to the Gene Library, and SNP sandbox tools to customers who upload their genetic data from one of the approved DNA testing companies and pay the initial fee.
The Gene Library allows users to view up to 600,000 SNPs in their raw DNA data. Users can customize their own unique reports. The SNP Sandbox tool (seen below) empowers users with the ability to filter SNPs associated with certain health conditions such as depression. Lastly, access to genome wide association studies is available for users to explore.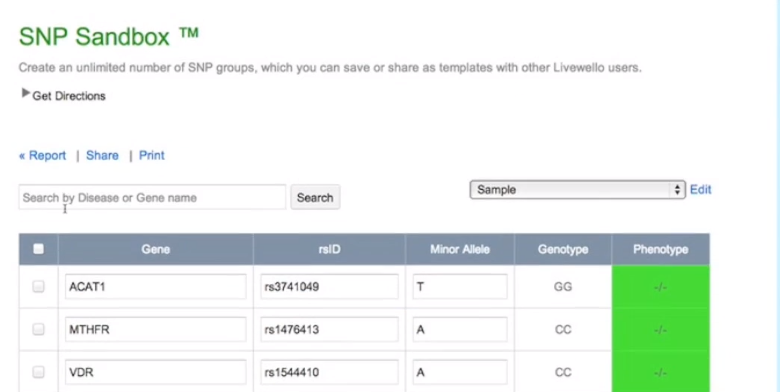 For healthcare professionals, Livewello embraces a community approach. They offer efficient means of accessing patient data including medications, diets, allergies, and other important health data all in one place called the Health Village.
Livewello also offers a mobile app, but it appears to be unavailable in the Apple App Store or Google Play Store. Following their mission statement to improve health with a community approach, Livewello also offers a community forum for users to discuss their reports together.
Review of Livewello Reports
Livewello delivers simple and easy to interpret reports, as seen below in a sample gluten intolerance report. Unfortunately, the reports are lacking detail and offer very little to the average user. For practitioners, comparing these reports could be a useful resource.

The phenotype section of the report indicates whether the chromosome has a genetic variation, and color codes the genetic risk factor intuitively.

Reports do not provide any health recommendations, such as diet or lifestyle advice. For a broad category, such as a sample allergy report shown below, SNPs linked to more specific conditions are listed.
Scientific references related to specific genes are included in a separate section of the product suite. The summary below shows how references are listed by Livewello.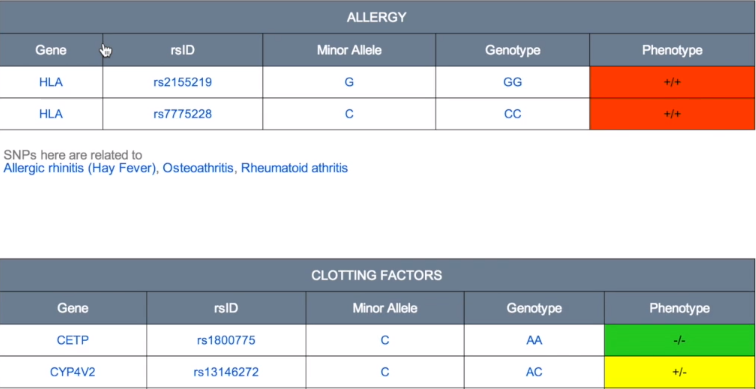 Cost of Livewello
Livewello's initial one-time fee of $19.95 allows customers to upload and analyze their raw genetic data. 20 reports are available, such as the Hepatitis C Treatment, and Preference for Sweet Foods reports.
A monthly subscription of $5.95 or a yearly subscription of $60 allows access to the Livewello app—a service that allows users to view all 132 reports. Importantly, potential users of Livewello should recognize and factor in the costs of obtaining raw genetic data from another service.
Health Recommendations from Livewello
Livewello does not make any health recommendations based on the DNA of users. Their reports only provide SNPs linked to disease or pathologies as well as the genotype and phenotype of the user.
Review of Livewello Privacy & Data Security
Livewello's privacy policy asserts that no personal health information will be sold or given away to any other business or organization.
SelfDecode vs Livewello
SelfDecode delivers natural supplement, diet, and lifestyle suggestions based on your genes that you can implement right away. Livewello does not give any health recommendations.
SelfDecode tells you why they make each recommendation so that you can understand the science behind the suggestion. Livewello offers links to scientific studies, but offers no recommendations.
SelfDecode prioritizes recommendations based on their analysis of all the relevant genes instead of one gene at a time (through reports). Livewello does not prioritize recommendations, but allows users to customize their reports.
SelfDecode takes a holistic approach to give recommendations that are best for your genes AND the health topic. Livewello does not take a holistic approach; it only presents data pertaining to specific SNPs.
SelfDecode has the world's first and only personalized genetics blog that allows you to get new gene-based recommendations daily. Livewello does not have a personalized blog. They offer a community message board for users to discuss their reports.
SelfDecode is the most comprehensive and looks at more genes & gene variants (up to 83 million) to deliver the best analysis of genetic risks. Livewello offers about 300 SNPs in their standard report, but for an additional fee, users can view variants of thousands of SNPs.
SelfDecode supports everything with peer-reviewed scientific studies in their research and checks for contradicting information. Livewello claims to use peer-reviewed scientific studies to support their variant reports, but some customers have complained about inaccurate reports.
SelfDecode never sells your data or gives it away. Livewello states that they will not sell your data.
Comparisons
| | | | | |
| --- | --- | --- | --- | --- |
| | SelfDecode | Livewello | Promethease | Genomelink |
| Personalized & holistic health recommendations | Yes | No | No | No |
| Personalized blog posts | Yes | No | No | No |
| Products | DNA testing, wellness reports, research-based personalized blog posts, health recommendations | Research-based SNP variant reports, community tool for clinicians to organize patient data | DNA analysis, SNP variation assessment, links to scientific research | Health and ancestry reports, trait reports |
| Raw data access | Yes | N/A | No | No |
| Cost (USD) | $97 – $387 | $19.95 initial fee + $5.95 monthly or $60 annually | $0 – $12 | $0 – $14/month |
Livewello Reviews
DNAtestingchoice – 5 Customer Average Rating of 3.1 of 5 stars, editor's rating of 4 of 5 stars
At DNAtestingchoice, customers are not very satisfied with Livewello. Common complaints include possible inaccurate results, payment confusion, and difficulty interpreting the reports. The editor rated the service slightly higher; with the biggest weakness being the accuracy of results.
On social media, one Reddit user says it is a waste of time because the one-time fee only provides a very small amount of information and that a subscription is necessary to view most of the reports.
Alternatives to Livewello
SelfDecode: Health-focused DNA analysis with personalized reports, and scientific recommendations to improve your quality of life. SelfDecode also offers a symptoms analyzer, personalized blog posts which are updated daily, and tools for clinicians.
Livewello Review Summary
Livewello is a service that leaves much to be desired. Customers cannot get a DNA test, and must upload a raw genetic file from one of the companies compatible with them. Once the user pays the initial fee, they can only access a very limited amount of reports, and must continue to pay subscription fees to access the majority of gene variant reports.
Livewello's website is difficult to navigate, with some typos and errors present in their privacy policy, and a generally inaccessible digital infrastructure.
Even with the negative attributes discussed above, Livewello may have been a key innovator in a new trend of people looking to improve their health with DNA analysis and information crowdsourcing. Nonetheless, most people who are curious about improving their health or solving chronic issues should look elsewhere to do so, such as SelfDecode.
SelfDecode uses AI and machine learning to analyze an average of 1 million genetic markers per report and gives personalized health recommendations based on DNA. For healthcare providers who are interested in optimizing their patients' health based on their DNA, SelfDecode's professional plan could be a good option.
Related