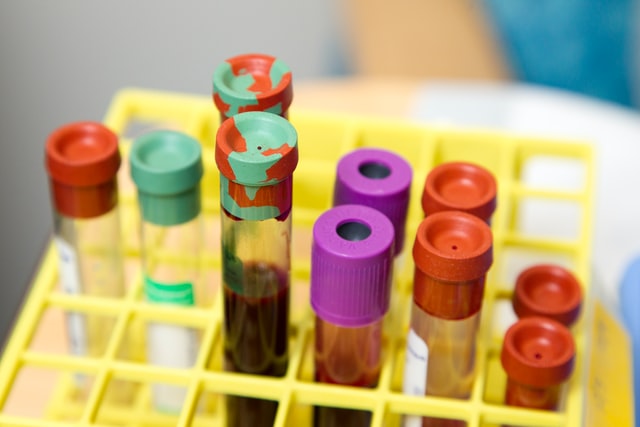 Overview
Products: At-home health and wellness tests.
Cost: Prices vary from $32 to $499.
Reports: Lab-certified results for health and wellness tests.
Raw data access: myLAB Box does not offer a DNA test.
Privacy: myLAB Box claims not to sell personal information to third parties.
Alternatives: SelfDecode offers personalized health recommendations based on your DNA and labs.
Pros
Over 30 testing options for users to choose from.
Includes a phone consultation for customers who test positive for a condition.
Results are ready in 1 to 5 days.
Conveniently available at Amazon.com and Walmart.
Cons
myLAB Box does not offer a DNA test.
Only available in the United States.
No personalized health recommendations.
Customers cannot upload past test results to receive recommendations.
About myLAB Box
myLAB Box is an at-home health testing company founded in 2013 by Lora Ivanova and Ursula Hessenflow, two entrepreneurs who saw the opportunity to improve the way sexual health is approached.
The company is the first of its kind to deliver at-home STD screening tests, available in all 50 states in the United States. myLAB Box aims to offer affordable, hassle-free tests without the need to schedule a doctor's appointment.
They state that they work with top tier manufacturers in the United States to produce their testing kits to ensure the highest quality and accuracy in the results.
Review of myLAB Box Products & Features
myLAB Box offers over 35 at-home health and wellness tests. Customers only need to order a test online. There is no need to go to a clinic or laboratory, and they can collect their sample (urine, blood, and/or swab) from the comfort of their home. myLAB Box states customers can collect their sample in under 5 minutes.

myLAB Box offers five general categories of testing:
COVID Testing: An FDA-authorized, non-invasive saliva test.
STD Testing: Offers many panels that include various STDs, such as Chlamydia and HIV.
Wellness Screenings: Specific panels that cover different health aspects, such as inflammation, heart health, and thyroid screening.
Fertility & Family Planning: At-home fertility tests for both men and women.
Toxicology: Tests to determine the type and approximate amount of common legal and illegal drugs a person has taken.
For the Wellness Screenings, the company analyzes a few selected blood markers to determine a person's health status regarding a certain condition. For example, the At-Home Cholesterol and Lipids Test analyzes triglycerides, total cholesterol, HDL, and LDL cholesterols.
The table below was taken from the myLAB Box's Cholesterol and Lipids Test product page. It lists the markers tested, describes what one needs to do to prepare for the test, and what the results mean.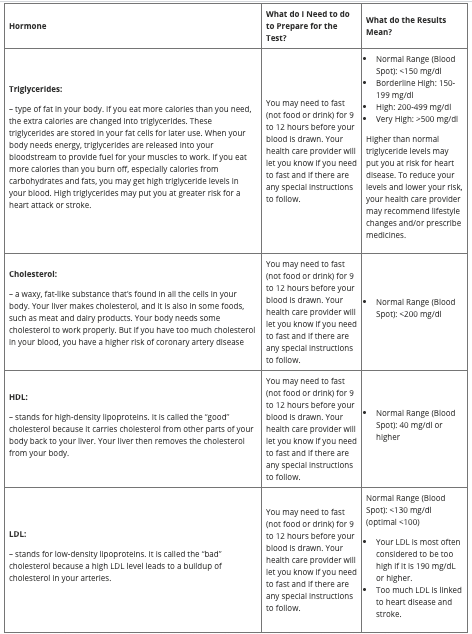 The STD screening tests are myLAB Box's main focus. The company currently offers 19 tests to choose from, including individual tests and bundles. They offer discreet shipping, and they do not display the product or company name on the outside package and use only generic mail packaging.
Review of myLAB Box Results
Test results are ready in 1 to 5 days. myLAB Box sends an email notification with a link to access their secure portal. Test results can be classified as low, normal, or high for wellness tests, or positive/negative for STD tests.
On each product page, the company explains the blood markers that are tested in each panel offered and gives a brief description of what altered results could mean, as seen below.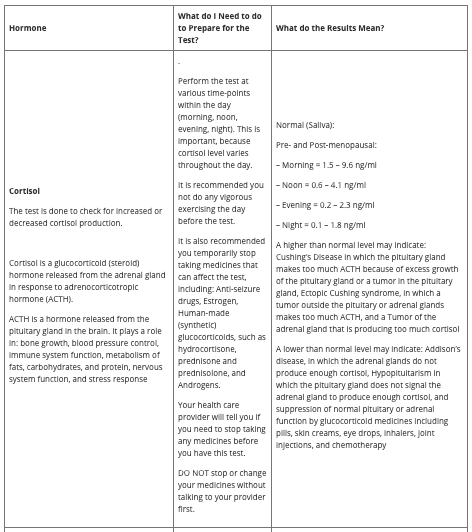 If a user receives a positive result for a condition, they get a free phone consultation with an affiliate physician from their home. If necessary, the doctor can send a prescription directly to the customer's local pharmacy.
Cost of myLAB Box
myLAB Box prices vary depending on the test chosen. Price ranges are explained below.
COVID Testing: $150.
STD Testing: 79 to $499.
Wellness Screenings: $59 to $299.
Fertility & Family Planning: $32 to $89.
Toxicology: $49 to $69.
The company accepts FSA and HSA payment cards, but they disclose that it is not guaranteed that the card will be accepted, as they have varying regulations attached to them.
Health Recommendations from myLAB Box
myLAB Box does not offer health recommendations with their results. For the Wellness Screenings, results are usually categorized as low, normal, and high levels for a blood marker. The company specifies what the results mean on each product page.
If a person tests positive for a health condition, the company provides them with a free phone consultation with an affiliated myLAB Box physician to discuss the results. Users can also get prescriptions for treatment sent directly to their local pharmacy.
Review of myLAB Box Privacy & Data Security
myLAB Box claims not to sell personal information to third parties. Service providers who perform services on their behalf are only given access to information needed for their function, and they may not use it for any other purpose.
Information concerning results or STD status is held under strict confidentiality and is never shared with third parties unless required by law. For example, the laboratory is required to report positive test results for 'reportable diseases'.
This means that if a user tested positive for selected conditions, the laboratory is required to submit a 'Confidential Sexually Transmitted Disease Reporting Form' to the Florida Department of Health, where the myLAB-affiliated laboratory is located.
SelfDecode vs myLAB Box
SelfDecode's Lab Test Analyzer has a database of over 500 lab markers and gives personalized insights on how to optimize them. myLAB Box tests only a few blood markers for each of their tests.
SelfDecode delivers natural supplements, diet, and lifestyle suggestions based on your genes that you can implement right away. myLAB Box offers STD and general health and wellness at-home tests.
SelfDecode tells you why they make each recommendation so that you can understand the science behind the suggestion. myLAB Box gives customers a complimentary call with a physician if they tested positive for a condition but otherwise offers no health recommendations.
SelfDecode prioritizes recommendations based on their analysis of all the relevant genes instead of one gene at a time (through reports). myLAB Box does not include health recommendations with their results.
SelfDecode takes a holistic approach to give recommendations that are best for your genes AND the health topic. myLAB Box's tests cover specific panels for STD and general wellness.
SelfDecode has a team of over 60 highly skilled scientists, MDs, PhDs, NDs, and software engineers to make sure they deliver the most accurate and science-based health information. myLAB Box has a team of physicians for the complimentary health consultation.
SelfDecode is the most comprehensive and looks at more genes & SNPs (up to 83 million) and lab markers (over 500) to deliver the best analysis. myDNA Box does not offer DNA testing.
SelfDecode supports everything with peer-reviewed scientific studies in their research and checks for contradicting information. myLAB Box does not include scientific references to explain the results.
SelfDecode never sells your data or gives it away. myLAB Box claims not to sell personal information to third parties.
Comparisons
| | | | | |
| --- | --- | --- | --- | --- |
| | SelfDecode | myLAB Box | LetsGetChecked | Thriva |
| Personalized & holistic health recommendations | Yes | No | No | No |
| Genes & lab markers analyzed | Up to 83 million genetic markers & over 500 lab markers | A few lab merkers per test | A few lab markers per test | 35 lab markers |
| Products | DNA Testing, wellness reports, health recommendations, Lab Test Analyzer | At-home health and wellness tests | At-home health and wellness tests | At-home blood tests for health |
| Raw data access | Yes | N/A | N/A | N/A |
| Cost (USD) | $97 – $389 | $32 – $499 | $49 – $349 | $0 – $94+ |
myLAB Box Reviews
Trustpilot – 130 Customer Average Rating of 3.3 of 5 stars
myLAB Box's rating on Trustpilot is categorized as Average. Many customers complain of delayed results, but say the company is quick to communicate with. Some reviewers share that they received faulty testing kits. However, as a general feeling, customers like the convenience of at-home lab tests.
Amazon – 60 Customer Average Rating of 4.2 of 5 stars
Users are mostly satisfied with the at-home STD test for Chlamydia and Gonorrhea. They say the test is affordable and the results are available quickly, without the need to visit a clinic. One customer says they had trouble tracking their sample, and another complains they never received their results.
DNAWeekly – 7 of 10
The reviewer from DNAWeekly appreciates that the company offers both individual and bundle test options. They highlight a free consultation with a physician is included for positive results and say that the test packaging is discreet. However, they comment on how other companies can produce results faster.
Alternatives to myLAB Box
SelfDecode: Get personalized diet, lifestyle, and supplement recommendations based on DNA and labs through detailed reports.
myLAB Box Review Summary
myLAB Box at-home tests can offer a great alternative to the doctor's office. Despite not giving insights on how one can improve their health based on lab test results, the company offers a phone consultation if the customer tests positive for a condition.
As the company focuses on STD testing, they are limited in the wellness tests they offer. Only a few blood markers are analyzed per test, and users cannot pick and choose specific blood markers that cater to their individual needs.
While blood tests are a great way to determine one's current health condition, there are other ways to examine health that can offer valuable information about overall well-being, such as a DNA test.
Alternatives such as SelfDecode analyze your DNA to deliver personalized recommendations to help improve your quality of life. For a more comprehensive view of your health, you can upload your lab test results to SelfDecode's Lab Test Analyzer to find out if they are in the optimal range and receive personalized reports and insights on over 500 blood markers to optimize your levels.
Related Articles