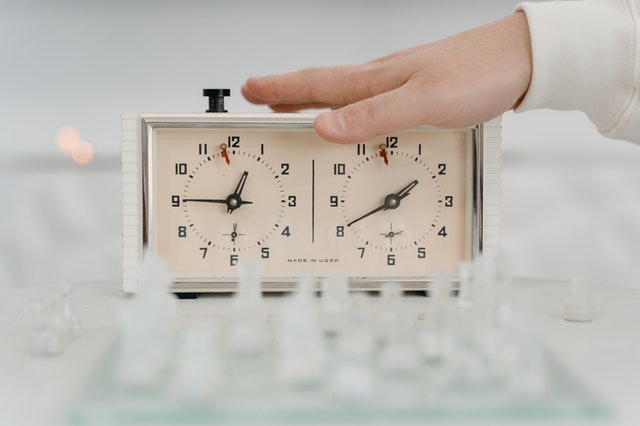 Both Liverwello and Promethease offer genetic health reports, but which service is the best choice for you? Read on to find out more about the benefits and drawbacks of Livewello vs Promethease, so you can make the decision that's right for you.
Livewello vs Promethease: Overview
Livewello and Promethease offer reports focused solely on health.
Livewello does not offer DNA testing but accepts data from other services.
Promethease also doesn't offer DNA testing, but accepts data from other services.
Livewello costs $19.95 for 20 reports with an optional $60 per year subscription for 132 reports.
Promethease reports cost $12.
Livewello insists that all genetic information submitted will not be sold or shared with any third parties.
MyHeritage, the genetic genealogy company that acquired Promethease, reported a major data breach in 2017.
About Livewello and Promethease
Livewello was founded by a Nigerian attorney, Florence Iwegbue, and her husband Kwame, a medical doctor and self-taught computer programmer in 2010. The couple attributes their inspiration to their son's Autism, and their goal is to empower people to take control of their own health. Learn more about the company in this Livewello review.
Promethease is a DNA analysis website founded in 2008. They were acquired by MyHeritage in 2019. The company bases their reports on SNPedia, a database for health-related DNA research with information on over 100,000 genetic variants. Learn more about them in this Promethease review.
Livewello vs Promethease: How do they compare?
Here we'll run through the main differences and similarities between Livewello and Promethease.
DNA test & raw DNA data
Livewello does not offer DNA testing but does accept raw DNA uploads from 23andMe, Ancestry.com, Family Tree DNA, and Gene By Gene raw genetic data.
Similarly, Promethease doesn't offer a DNA test and requires you to have access to your raw DNA data to access their vast genetic database.
Health reports
Livewello provides simple to use genetic health reports as can be seen in the sample report below.

Unfortunately whilst these reports are simple to interpret, they also lack detail and offer little more than an indication of how whether you have a good or bad gene based on intuitive color-coding.
These reports also don't provide any health recommendations, so you will simply identify that you may be susceptible to a health problem without any means of counteracting this.
Promethease offers a more detailed insight into your genetic health risks, however, this is at the cost of simplicity, with some technical information being difficult to read or understand for the lay reader. Keep in mind that you might need some time to learn how to read Promethease reports, since they are not very user-friendly.
Both companies are a good option if you simply wish to identify whether you may carry certain genetic health risks. However neither provide meaningful recommendations to manage the negative effects you may be susceptible to. If you wish to both identify any poor genes you carry, as well as counteract these to optimize your health, you will need to seek an alternative service.
Livewello vs Promethease price
Livewello charges an initial one-time fee of $19.95 which allows customers to upload and analyze their raw data. Following this, customers have access to 20 genetic reports including how they respond to Hepatitis C treatment or whether they have a particular preference for sweet foods.
Beyond this, customers have an option to pay either $5.95 per month or $60 per year to subscribe to the Livewello app, which allows them to access all of the company's 132 reports.
If you want meaningful information you may have to take this option, in fact, one user on Livewello Reddit went as far as to call the reports revealed after the initial $19.95 fee a waste of time due to the small amount of data they reveal.
Promethease charges $4 per file to upload raw genetic data, and a fee of $12 per genetic report. If you don't yet have genetic data you should also factor in the cost of a DNA test through the service of your choice for both companies.
Privacy
Livewello's privacy policy states that none of your personal health information will be sold or given away to any other business and to date the company has a good record for maintaining this claim.
Promethease was bought by MyHeritage in 2019. MyHeritage has a history of security breaches. In 2017 the company reported a major security breach with customers' information even being put up for sale on the dark web.
More concerningly, customers reported on Promethease Reddit that their raw genetic data had been acquired by MyHeritage even after previously deleting their information on Promethease.
Alternative to Livewello and Promethease
Whilst both Livewello and Promethease offer useful insights into your genetic health, unfortunately neither provides meaningful information which can be used to optimize your health based on your genes. So, if you're looking for easy to implement guidance on how to improve your health, a service like SelfDecode could be a better option.
SelfDecode offers more than 30 genetic health reports, with the company adding additional reports regularly, which as well as identifying whether you have troublesome genes also give you personalized diet, lifestyle, and supplement recommendations aimed at helping you improve your overall well-being.
Unlike Promethease that looks at each SNP separately, SelfDecode uses AI and machine learning to accurately predict and analyze up to 83 million genetic variants from your typical DNA file. This means you'll receive the most complete picture of your health.
Promethease vs Livewello Comparison
| | | | |
| --- | --- | --- | --- |
| | SelfDecode | Livewello | Promethease |
| Personalized & holistic health recommendations | Yes | No | No |
| Personalized genetics blog | Yes | No | No |
| Products | DNA testing, wellness reports, research-based personalized blog, health recommendations, patient and provider options | DNA analysis and health reports | DNA analysis for health risks |
| Offers DNA testing | Yes | No | No |
| Raw data upload | Yes | Yes | Yes |
| Focuses on privacy | Yes | Yes | No |
| Cost | $97 – $398 | $19.95 – $60 | $12 |
Livewello vs Promethease: Takeaway
Livewello and Promethease provide you with information about your health based on your genes, but both services have their positives and negatives. Promethease has an extensive database of health conditions, but their platform can be difficult to use and the reports are too technical, whilst the value of Livewello is reduced due to it being too simplistic.
Regardless, both services are lacking when it comes to improving your health, offering no suggestions for lifestyle changes to counteract the negative effects of your genes. If you want the benefits of both services, as well as actionable recommendations you can use to optimize your health, then look to alternatives such as SelfDecode.
Related