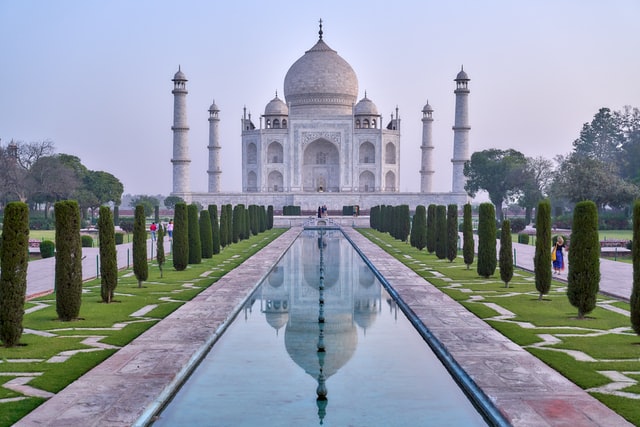 Overview
Products: DNA testing, Whole Genome Sequencing (WGS), Whole Exome Sequencing (WES), health, wellness, and ancestry reports.
Cost: Reports generated from a raw data upload start at $27, while the reports + DNA test can cost from $100 to $200.
Reports: Health, wellness, and ancestry reports.
Raw data access: Yes, for $48.
Privacy: Mapmygenome claims not to share personal information with unaffiliated parties.
Alternatives: SelfDecode offers personalized health recommendations through detailed reports.
Pros
Mapmygenome offers a free genetic counseling session with their reports.
The company has a variety of health reports.
Ships worldwide.
Cons
They charge for access to raw genetic data files.
The company sends extensive paper forms with the DNA test kit for users to fill out, which can feel outdated.
The website is fairly primitive and all prices are only presented in Indian rupees.
About Mapmygenome
Mapmygenome is a DNA testing company founded in 2012 by CEO Anu Acharya. The company is based in India.
Their team of biotechnologists, statisticians, geneticists, bioinformaticians, and medical counselors focuses on improving preventive healthcare. The company strives to build an Indian-specific database through their research.
Their partner laboratory Ocimum Biosolutions is ISO certified, and they ship their DNA test kits internationally.
Review of Mapmygenome Products & Features
Mapmygenome offers a wide variety of health and wellness tests and an ancestry test. Their DNA analysis includes 700,000 SNPs to generate reports that deliver recommendations tailored to each genetic profile.
MyNutriGene offers an analysis of fat and carbohydrate response, vitamin needs, food intolerances, eating behaviors, and more. SugarGene tests for a genetic predisposition to type 2 diabetes.
Genomepatri is a preventive health test that covers predisposition to over 100 health conditions. The report also covers nutritional needs, immunity, carrier status, and more. The company states that it offers a holistic screening of health traits that can affect overall wellbeing.
The MedicaMap report explores the person's response to 100 FDA-approved drugs. MyFitGene helps users optimize their fitness by analyzing aspects such as muscle strength, heart health, and more.
The Genomepatri Immunity test delivers an immunity assessment. Genomepatri Ancestry compares the user's DNA with populations from over 70 global regions, and it is focused on Indian ethnic subgroups and populations.
Mapmygenome also offers clinical WGS and WES. They include clinical reports and guidelines for healthcare providers.
A genetic counseling session is included for all DNA tests, but the company also provides separate sessions for an additional price.
Users can choose to upload their preexisting raw genetic files to get the health reports for a lower cost, and they can choose to include a genetic counseling session.
Review of Mapmygenome Reports
Mapmygenome does not provide publicly available sample reports. The reports are delivered in PDF format via email.
The company states their Genomepatri Immunity report covers health risks that can compromise immunity, nutritional needs related to the immune system, genetic susceptibility to infections, and response to antiviral drugs.
MyNutriGene tests for over 15 traits that can affect dietary needs. They encompass nutrient levels, food intolerances, response to fat and carbohydrate, and more. Mapmygenome includes a nutrition-based genetics counseling session to discuss the test results and provide a personalized diet plan. As can be seen below, the company requires users to provide an email address and phone number to order the tests.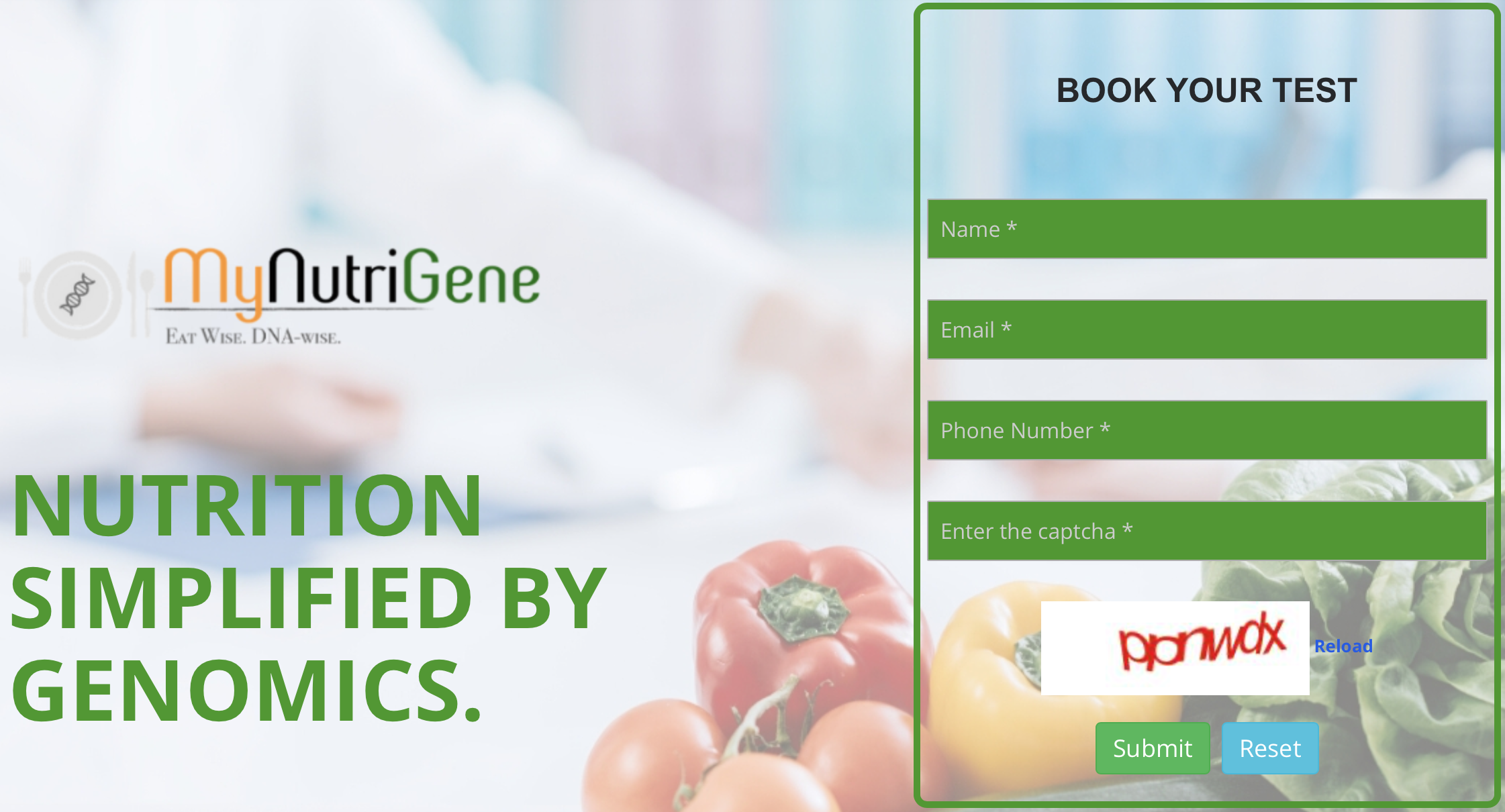 The Genomepatri report covers health conditions and carrier status. The company presents the condition analyzed, a comparison with the general population, and the specific results. The report also offers a drug response analysis.
For MyFitGene, the reports present the condition analyzed, the genetic results, and how it can affect overall well-being. The company displays details of what is covered by each genetic test, as shown in the screenshot below.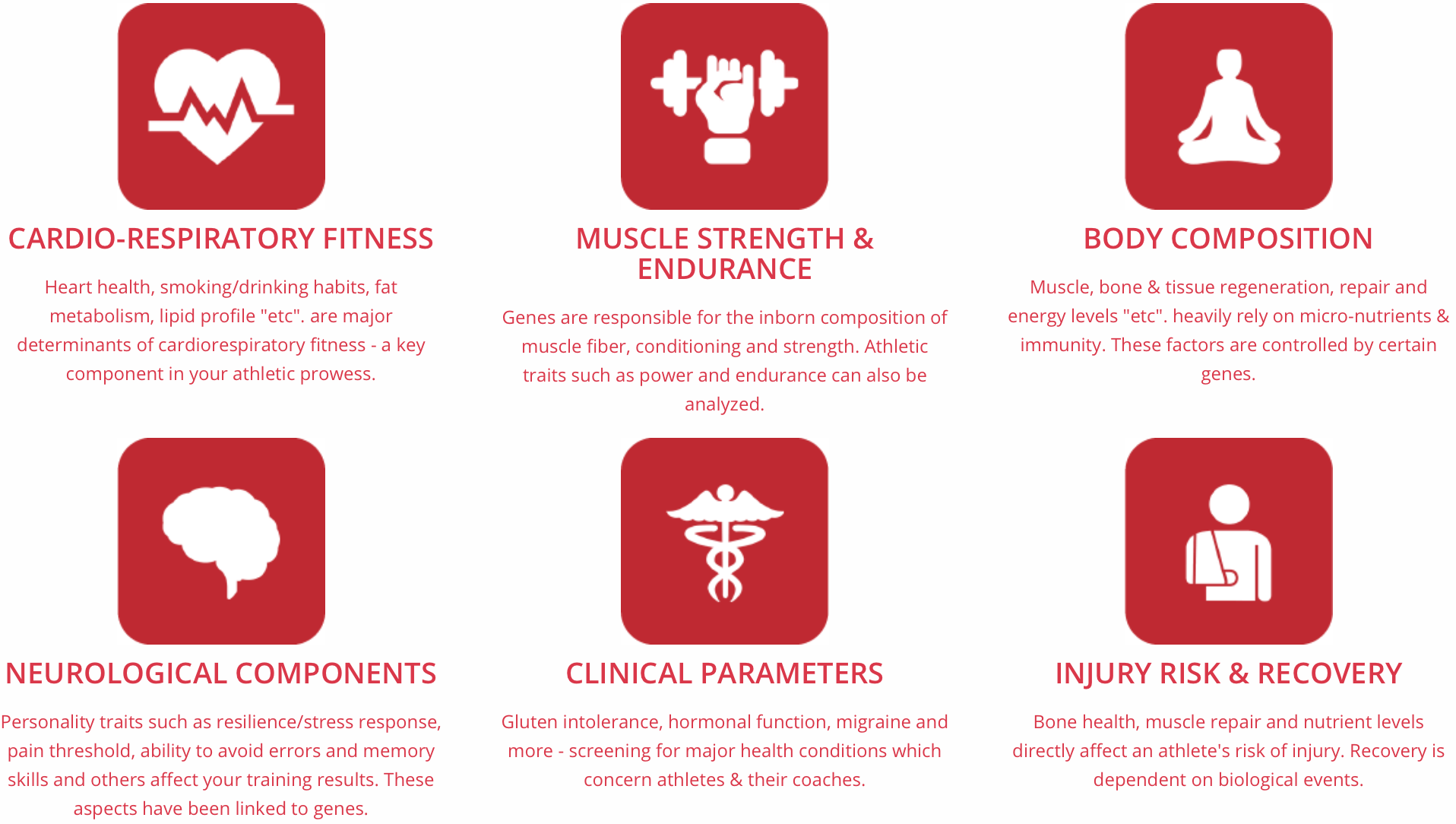 As stated before, Mapmygenome includes a genetic counseling session with all their DNA tests to discuss the results and provide additional health recommendations. After the session, users are given an additional report with the topics discussed during the conversation and the personalized advice from the counselor.
Cost of Mapmygenome
Genomepatri Ancestry is on the market for $80. WGS and WES cost $1,350 and $540, respectively. Mapmygenome's reports generated from a raw data upload cost $27 without a genetic counseling session or $48 with one.
The health and wellness report + DNA test prices are listed below. All include a genetic counseling session.
Genomepatri Immunity ($100)
MyNutriGene ($135)
Genomepatri ($200)
MedicaMap ($200)
MyFitGene ($200)
SugarGene ($161)
Individual genetic counseling sessions cost $40. The company only offers prices in Indian rupees on their website.
Health Recommendations from Mapmygenome
Mapmygenome delivers action plans with each of their reports designed for the health area analyzed. However, the suggestions provided with the reports are generic and aren't detailed.
The company offers a genetic counseling session to further discuss the test results and provide more health recommendations. Afterwards, Mapmygenome produces a report with the topics discussed. They also include the additional advice given by the counselor.
Review of Mapmygenome Privacy & Data Security
Mapmygenome claims not to share personal information with unaffiliated parties, except when required by law or to provide their services. Before the samples are tested, the company states that the data is de-identified and given a unique ID. Only authorized staff has access to this information.
They state that if a sample is sent out through a partner or healthcare provider, they may have access to reports and other information.
SelfDecode vs Mapmygenome
SelfDecode delivers natural supplements, diet, and lifestyle suggestions based on your genes that you can implement right away. Mapmygenome provides health and wellness recommendations.
SelfDecode tells you why they make each recommendation so that you can understand the science behind the suggestion. Mapmygenome offers a free genetic counseling session to discuss test results.
SelfDecode prioritizes recommendations based on their analysis of all the relevant genes instead of one gene at a time (through reports). Mapmygenome classifies the conditions analyzed according to the genetic risk.
SelfDecode takes a holistic approach to give recommendations that are best for your genes AND the health topic. Mapmygenome offers a recommended action plan with each health report.

SelfDecode has a team of over

60 highly skilled scientists, MDs, PhDs, NDs, and software engineers

to make sure they deliver the most accurate and science-based health information. Mapmygenome claims their advisory panel consists of scientists and doctors.

SelfDecode is the

most comprehensive

and looks at more genes & SNPs (Up to 83

m

illion

) to deliver the best analysis of genetic risks. Mapmygenome's DNA test analyzes 700,000 SNPs, and they offer WGS and WES

for clinical tests

.

SelfDecode supports everything with peer-reviewed scientific studies in their research and checks for contradicting information. Mapmygenome does not share scientific references in their reports.
SelfDecode never sells your data or gives it away. Mapmygenome claims not to share personal information with third parties.
Comparisons
SelfDecode

Mapmygenome
24Genetics

Helix

Personalized & holistic health recommendations

Yes
Yes
No

No

Number of genetic variants tested

Up to 83 million genetic variants

700,000 SNPs

WGS & WES for clinical tests

700,000 SNPs, WGS & WES

Unknown / Not Disclosed

Products

DNA testing, wellness reports, health recommendations, lab test analyzer
DNA testing, WGS, WES, health, wellness, and ancestry reports, genetic counseling
DNA testing, WGS, WES, health, wellness, and ancestry reports

DNA sequencing, health, wellness, and ancestry reports

Raw data access

Yes
Yes, for $48
Yes

Yes, for $499

Cost (USD)

$97 – $389
$27 – $1,350
$57 – $2,300

$145 – $245
Mapmygenome Reviews
DNAtestingchoice's editor gave the company a rating of 4.5 of 5. 22 users scored Mapmygenome an average of 4.7 of 5.
DNAWeekly rated Mapmygenome 8 of 10. The expert enjoyed the free genetic counseling session, but they say that the ordering, sample collection, and return process is complicated.
8 Amazon customers rated the company 4.6 of 5. They are impressed with the counseling session, but one user says the report format needs improvement.
Alternatives to Mapmygenome
SelfDecode: Get personalized health recommendations through detailed reports based on an analysis of up to 83 million genetic variants.
Mapmygenome Review Summary
Mapmygenome is a genetic testing company with over 15 years of experience in the field. They offer a variety of wellness DNA tests that cover many health aspects and provide genetic consultations to help users navigate through their reports.
The company can be outdated in some aspects. For instance, they send paper forms for users to fill out, and the website is fairly primitive. They do ship their DNA test worldwide, but they only display their prices in Rupees, so the constant currency conversion can make the browsing experience suboptimal.
For those of Indian heritage who want to explore their past, Mapmygenome can be a good place to start. However, the company falls short when delivering detailed personalized health recommendations directly in the reports. An alternative such as SelfDecode offers recommendations tailored to each individual through detailed reports, all backed by peer-reviewed science.
SelfDecode uses cutting-edge AI and machine learning to accurately predict and analyze up to 83 million genetic variants from a typical DNA test. With SelfDecode, you will have access to over 25 wellness reports, with more being added constantly.
Related