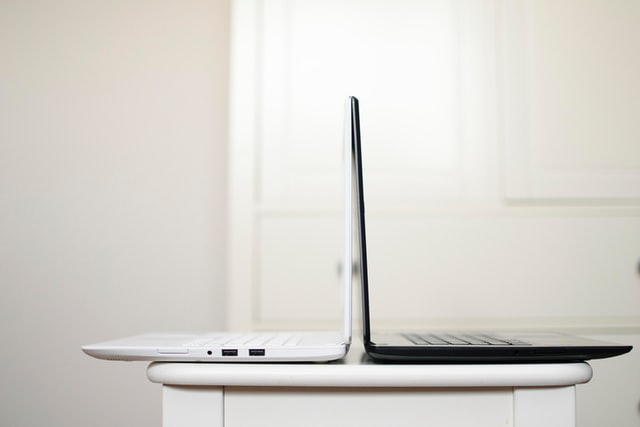 Choosing the right DNA testing service for you can be pretty intimidating. What if you go with the wrong choice and waste several hundred dollars? What if you don't get what was advertised? Read on to learn the main differences and similarities between MyHeritage vs 23andMe so you can choose the best test for you.
You'd think it'd be as simple as just a quick google search to find out the pros and cons of each. But if you've tried whilst investigating the differences between 23andMe vs My Heritage, then you already know this is a rabbit hole full of jargon and over-informative pages which do more to confuse you further rather than resolve your worries.
This easy to digest article details the differences between two of the major players in DNA testing, MyHeritage and 23andMe. By the end of it, you'll feel comfortable making a well informed decision over which service is right for you!
MyHeritage vs 23andMe Similarities
Both companies allow you to investigate the composition of your ancestry and your health. Both tests are comprehensive using more than 600,000 SNPs.
23andMe is pretty widely known now so you probably feel safe that their data is reliable but may wonder is MyHeritage accurate? Well actually the data you receive from each company with regards to your ancestral ethnic composition will likely be highly similar, with some small potential differences based on slight variation in the analysis protocols used by the companies.
You can also use your ancestry data to find relatives with both services.
Both companies' health reports tell you things like whether or not you are predisposed to a particular disease, or things like lactose intolerance and weight gain. Whilst both companies suggest some generic lifestyle improvements based on your results, neither company provides scientifically valid actionable recommendations to counteract any sub-optimal genes you may carry.
MyHeritage vs 23andMe Differences
The key difference between the offerings of the two companies is that 23andMe has a relatively comprehensive health testing on top of ancestry, whilst MyHeritage focuses mainly on ancestry and family tree building, despite having also recently begun offering a selection of health based reports.
MyHeritage was founded in 2003 and actually used to be a service which provided customers with access to a large database of historical documents to build their family tree before they progressed to helping customers track their ancestry with DNA. 23andMe was founded in 2006 as a tool to allow people to utilize their genetic information.
My Heritage DNA and 23andMe DNA testing are quite similar. Both companies collect DNA orally, however, 23andMe uses a saliva sample whilst MyHeritage opts for a cheek swab sample.
Ultimately both of these samples are saliva samples. It takes slightly longer to fill a collection tube with saliva, however, the cheek swab collects less saliva which increases your chances of having to repeat the test due to insufficient levels of DNA.
Privacy and data security
One thing you should always take into consideration when choosing a DNA testing service is their privacy policy and history. A significant portion of 23andMe's earnings is made from sharing user data with third-party partners. For users who consent to share their DNA, genetic data and survey responses may be published in peer-reviewed journals. Data is aggregated and stripped of the user's name and contact information before research use.
MyHeritage also collects a variety of personal information about its users. In addition to genetic samples, the company collects family genealogy information and has users fill out questionnaires to better locate their relatives and compare family trees.
User data may be used for external research given user consent, and personal details may be shared with payment services. In the event you wish to delete your account, all of your data will be permanently removed from the database.
Unfortunately, in 2017, MyHeritage experienced a breach that leaked data belonging to over 92 million users. The company stated that the breach only compromised user email addresses and passwords, but not DNA profiles and credit card information, which were located on a separate set of servers. Since the incident, they have implemented two-factor authentication as a response. Additionally, their website uses cookies to improve user experience and customer support queries.
Alternative DNA testing
The most important consideration to make when you're choosing the right DNA testing service for you is what you actually want from your genetic data.
Are you particularly interested in finding out whether or not your ancestors may have been roaming the far east many generations ago? Or perhaps you're more interested in whether or not you're genetically predisposed to anxiety or hair loss?
If it's the prior, then you really can't go far wrong with well established ancestry based companies such as MyHeritage and 23andMe. If it's the latter and it's your health you're interested in, you should also consider SelfDecode.
If you already have your raw DNA data from MyHeritage or 23andMe, you can upload it directly to SelfDecode to get access to over 30 DNA Wellness Reports with prioritized diet, lifestyle, and supplement recommendations based on your genetics. Plus, you get other beneficial features like SelfDecode Labs for a complete picture of your health.
But, if you're still looking to get your DNA analyzed, SelfDecode offers a DNA test that analyzes over 700,000 SNPs so you get the most complete picture of your health. Regardless if you choose to get a DNA test from SelfDecode or upload your raw DNA data, SelfDecode uses AI and machine learning to accurately predict and analyze up to 83 million genetic variants from your typical DNA file so you can get more out of genes.
SelfDecode also takes privacy very seriously and never sells your data or shares it with any third parties. With SelfDecode, you can explore your genetics without having to sacrifice your privacy.
MyHeritage vs 23andMe Comparison
SelfDecode

MyHeritage

23andMe

Comprehensive personalized holistic health recommendations

Yes

No

No

Products

DNA testing, wellness reports, research-based personalized blog posts, health recommendations

Ancestry tracing, DNA matching, genealogy database with family tree builder and DNA disease testing

DNA testing, traits, wellness reports, more accurate ancestry

Raw data upload

Yes

Yes

No

Raw data access

Yes

Yes

Yes

Cost (USD)

$97 – $297

$79 for a DNA test

$69 – $169 per year for a subscription

$99 – $199+
MyHeritage vs 23andMe Conclusion
So the take home is that when comparing MyHeritage vs 23andMe, in general 23andMe offers a more comprehensive service. The health service provided by 23andMe has been around for longer allowing 23andMe to collect more data. When it comes to ancestry, 23andMe also tests more deeply and so can also identify your maternal and paternal ancestral lines, along with your Neanderthal DNA, whereas MyHeritage does not allow for this.
However, if you're looking for actionable insights on how to optimize your health based on your genes, you might need to look elsewhere. 23andMe won't give you much guidance on how to improve your health. Other services such as SelfDecode could present a better option.
Related Articles