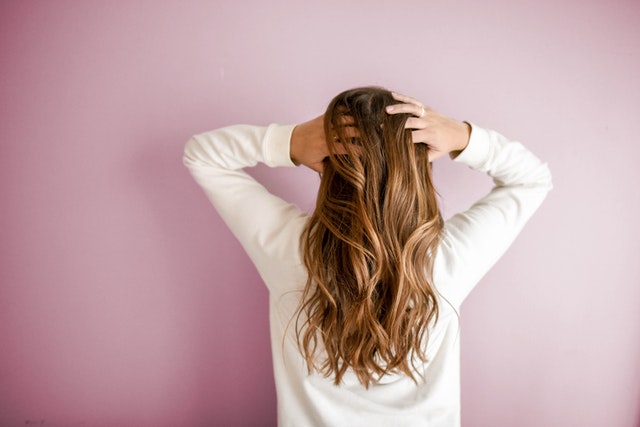 Overview
Product Name: Viviscal
Product dosage: 2 supplements per day
What it does: Viviscal claims to help people with hair loss
Price: $49.99 per month for 60 supplements
Ingredients: AminoMar, Zinc, Iron, Silica, Biotin, Niacin, Vitamin C
Complementary or alternative services: SelfDecode – The best option for health-focused DNA analysis with personalized reports, symptom analysis, and health recommendations.
Pros
May help you achieve a thicker head of hair
All natural supplement so fewer side effects than medication
Easy to use
Cons
Expensive
May not work for everyone
Benefits will subside if the product is disused
About Viviscal
Viviscal was founded in 1990 by James Murphy, and is now owned by his brand Lifes2Good Inc headquartered in Ireland. Viviscal is the leading seller of hair growth supplements in the US and has been sold in 43 different countries worldwide.
What are Viviscal Vitamins?
Hair loss itself isn't especially dangerous for your health, but it can have a huge impact on your mental wellbeing. As a result, there are countless balms, tonics, and as-seen-on-TV miracle cures for hair loss and thinning. Unsurprisingly, the reviews for most of these products suggest they don't work as well as advertised.
Viviscal is a clinically proven and natural hair thickening supplement. The Viviscal vitamin has been promoted by several unpaid celebrities including Hailey Bieber and Miley Cyrus suggesting it is highly effective. So is Viviscal one of the few hair restoring treatments that does exactly what it claims?
Read on to find out the in's and out's of Viviscal including whether it's safe, what users are reporting, and the scientific validity of the components of the supplement.
Is Viviscal Safe?
One of the major questions to know when you are taking any pill daily, particularly if it claims to be somewhat of a miracle pill, is this safe?
The good news is that Viviscal is in fact safe in general, however, you should check the individual ingredients of Viviscal and consult with your physician before starting any new program of supplements.
How Does Viviscal Work?
Based upon information taken directly from Viviscal's webpage, their hair growth supplements work in four stages as shown in the below image.
Viviscal's website provides citations of several clinical studies which have observed a significant increase in patients' hair thickness following supplementation. It is worth noting however that these clinical trials were small, and larger scale research is needed to confirm Viviscal's efficacy.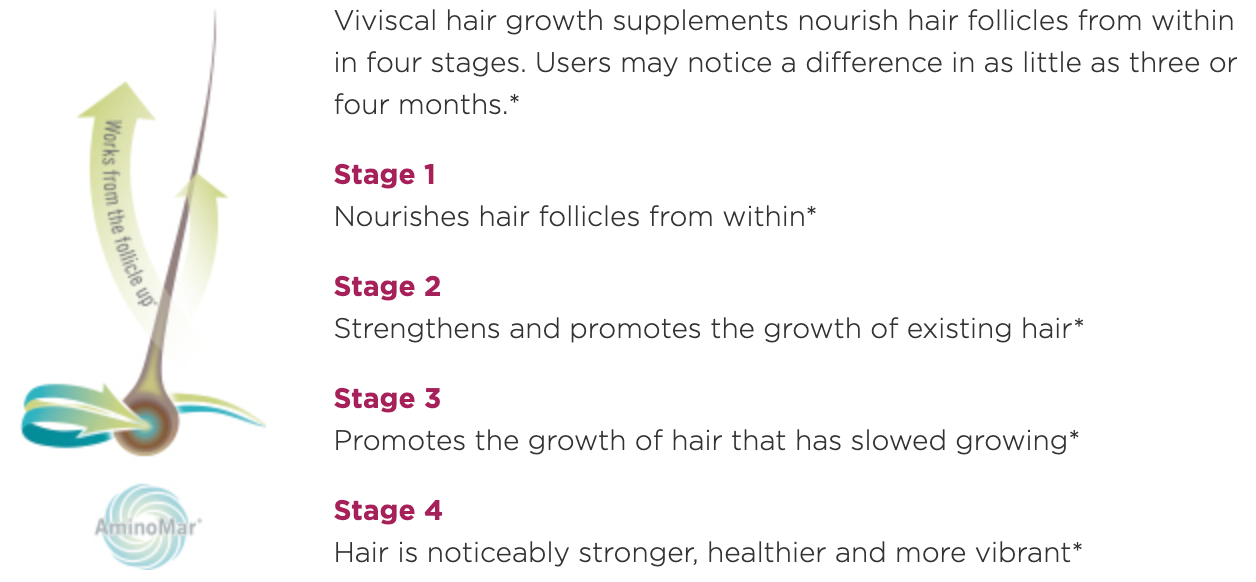 How To Take Viviscal
The recommended dose of Viviscal is two supplements per day, one in the morning and one at night. Whilst online reviews suggest some people have experienced results in as few as 3 months, Viviscal recommends taking the supplements for at least 6 months in order to see results.
Cost of Viviscal
Buying directly through Viviscals website, the cost is $49.99USD per month for 60 supplements, so following Viviscals claims, it would cost around $300 for the 6 months of product you would need to take before you're likely to see results. It is worth also bearing in mind that you will likely only see the benefits of these supplements if you continue taking them, so that should be factored in when considering cost.
Viviscal Ingredients
Shark Cartilage & Mollusk Powder (AminoMar): Touted as the secret ingredient of Viviscal and derived from marine sources, AminoMar is a mix of key protein molecules identified as part of the Inuit diet by a Scandinavian professor.
Zinc: Zinc is highly important to many aspects of our health, but when it comes to hair Viviscal's blog states that the main benefit of zinc as an ingredient is that it helps maintain balanced hormones and prevents protein from being excessively broken down.
Iron: Iron is needed to help carry oxygen throughout the body in our blood. If you're iron deficient, your cells (like hair follicles) may not receive enough oxygen and become unhealthy.
Biotin: Biotin is thought to help the body process fats, carbohydrates, and amino acids, which are important for making protein. As protein is important for healthy hair, so is maintaining biotin levels.
Niacin: Niacin is proposed to promote healthy circulation which helps to keep hair follicles nourished.
Vitamin C: Vitamin C is thought to promote collagen production, which is an important component of healthy hair.
Whilst these Viviscal ingredients may well have hair health boosting properties, it is worth noting that the scientific evidence backing the positive effects when it comes to hair thickening is at best limited. Also while this product may work for some, there is also no guarantee that this product will work for everyone.
The best way to identify whether any particular supplement, diet, or lifestyle change may be of benefit to your health is by first investigating your genetics using a service such as SelfDecode to identify your body's predetermined needs.
Viviscal Side Effects
Whilst there are no side effects listed on the Viviscal website due to the product being classed as an all natural supplement and not a drug, there have been some side effects linked to the Viviscal ingredients shared by users online. These include:
Nausea: Nausea is one of the more commonly reported side effects of Viviscal, likely due to the high iron content of the supplement causing stomach irritation. This can be managed by taking the tablets with a meal rather than on an empty stomach.
Skeletal stiffness: Taking excess vitamin C has the potential to cause skeletal stiffness. If you do experience this, you may wish to lower your dosage.
Body hair growth: One 'side effect' people often do not anticipate is the growth of their body hair. Viviscal not only promotes the growth of hair on your scalp but also your leg and arm hair, pubic hair, facial hair and any other hair you may have.
Other Viviscal Reviews
On their web page, Viviscal supplements have an average rating of ⅘ from 2,732 reviews at the time of writing.
Viviscal supplements sold on Amazon through the Viviscal store page have an average customer rating of 4.5 from nearly 11,000 reviews, that's pretty convincing. Customers laud the supplement for being easy to swallow and value for money.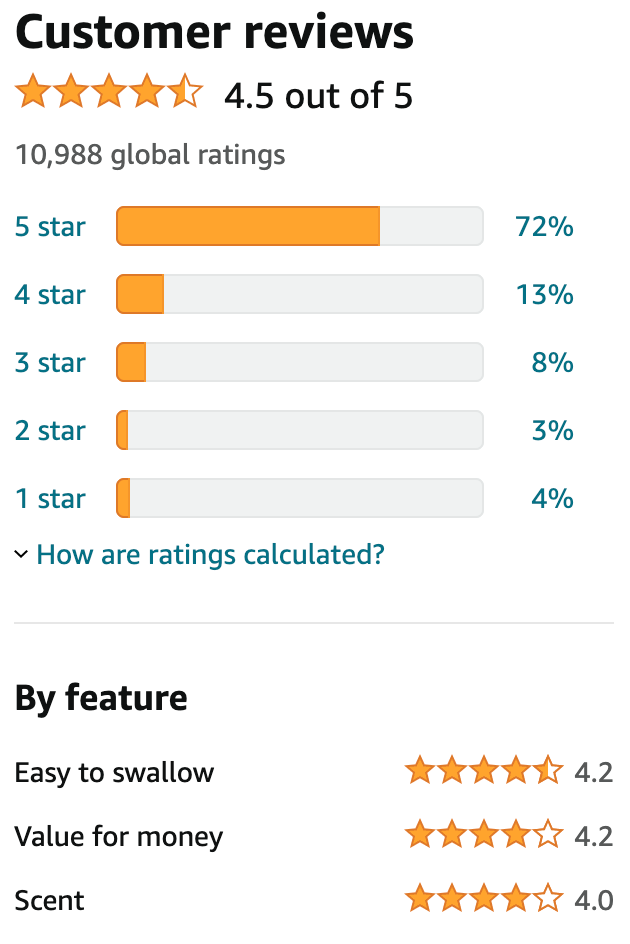 Alternatives to Viviscal
As mentioned, if you're looking to make diet, supplement or lifestyle changes to help you optimize your hair health, it's best to understand whether or not these are actually suited to you before you expend time and money on them by investigating your genetics. Companies like SelfDecode may offer an alternative or complementary approach to using Viviscal.
If you have hair health problems, then it may be worth utilizing the SelfDecode Hair Loss Genetic Wellness Report which first analyzes your genes to identify whether you are predisposed to hair loss and uses this genetic data to provide you with personalized recommendations which have been scientifically proven to help counteract hair loss by targeting your poorly functioning genes.
Viviscal Review Summary
Viviscal may be able to improve the thickness of your hair over a period of 3-6 months, and so long as you maintain these supplements your hair should remain thick. These benefits however do come with some potential side effects, and these supplements may not work for everyone.
A more progressive approach would be to use a company like SelfDecode to better understand your genes to identify if they're predisposing you to hair loss. SelfDecode will give you prioritized and personalized recommendations to help you improve your overall health, all backed by science.
Related