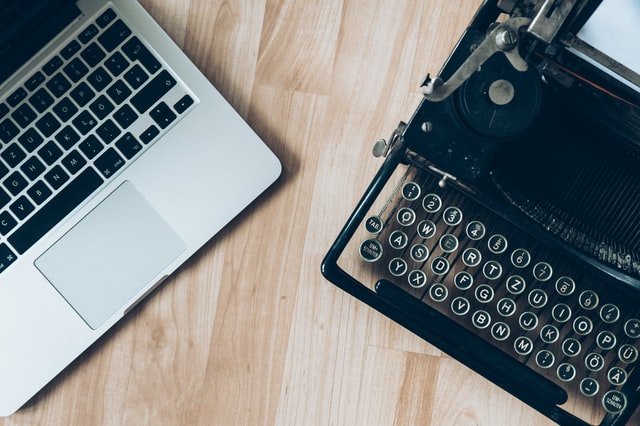 A DNA test can tell you a lot about your health. With many options out there, it can be difficult choosing one that can meet all your needs. Read on to find out how Promethease vs 23andMe health reports compare against each other, and what other options are available to you.
Promethease vs 23andMe Health: Overview
23andMe offers health and ancestry reports, while Promethease focuses solely on health.
23andMe offers a DNA test but doesn't allow a raw DNA data upload.
Promethease doesn't offer a DNA test; you can only use a preexisting DNA file to access their features.
Promethease reports cost $12.
23andMe's health DNA test is priced at $199.
There are some controversies regarding how 23andMe handles customer data.
MyHeritage, the genetic genealogy company that acquired Promethease, reported a major data breach in 2017.
About Promethease and 23andMe
23andMe is a DNA testing company founded in 2006 by Anne Wojcicki and Linda Avey. Based in Sunnyvale, California, they have sold over 12 million DNA kits, resulting in an impressive DNA database. You can read this full 23andMe review to learn more about the company.
Promethease is a DNA analysis website founded in 2008. They were acquired by MyHeritage in 2019. The company bases their reports on SNPedia, a database for health-related DNA research with information on over 100,000 genetic variants. Read this Promethease review to learn more.
Promethease vs 23andMe Health: How do they compare?
Here, we'll discuss the main differences and similarities between Promethease and 23andMe.
DNA test & Raw DNA data
23andMe offers a DNA test that analyzes over 600,000 SNPs. It can take up to 3 weeks for your results to be ready after their lab receives your sample. If you want to have access to 23andMe's features, you'll need to get your DNA tested with them, as they don't allow you to upload a preexisting genetic file to their platform.
You can access your 23andMe raw DNA data at any time from your dashboard. Read our post to learn how you can download your DNA file from 23andMe.
On the other hand, Promethease doesn't offer a DNA test and requires you to have access to your raw DNA data to access their vast genetic database.
Ancestry reports
With Promethease, you won't receive any data regarding your ancestry, as this company is focused on giving you information on how your genes influence your health.
23andMe's Ancestry + Traits reports analyze your ancestry across 45 global populations and over 1,500 ancestral locations. You'll also get an investigation of your maternal and paternal lines and your Neanderthal ancestry.
If you choose to opt-in, you can use 23andMe to find relatives that also use their services and see specific DNA segments you share. Plus, these reports will also give you information on non-health-related traits such as physical appearance and food preferences.
Health reports
With 23andMe's Health + Ancestry package, you can access both your ethnicity breakdown and your health results. These include your genetic predispositions and genetic lifestyle risk factors. Keep in mind that you can't purchase only health reports with 23andMe.
Recently, 23andMe released a membership plan, 23andMe+, that gives you access to additional health reports and other features that they release in the future. Non-members will get access to a little over 10 health predisposition reports, which is not near what can be gleaned from your DNA.
23andMe also only analyzes a few SNPs for each condition, leaving out many that have been scientifically proven to have an impact on your health.
Promethease offers you a more detailed analysis of your genetic health risks. All this information, however, can be very hard to read, as the language used throughout the reports are too technical. Plus, Promethease's website is not easy to navigate and can cause some frustration with customers.
If you want some tips to help you understand all this data, you can check out our tutorial on how to read Promethease reports.
Regardless, neither Promethease nor 23andMe Health will give you much guidance on what you can do to manage the negative effects of your DNA. If you're looking for insights on how to optimize your health, you'll need to find another alternative.
Prices
23andMe's ancestry test costs $99, while 23andMe Health + Ancestry is priced at $199. The membership program will cost you $29 per year, plus $169 for the DNA test.
Promethease reports are priced at $12, plus $4 per file if uploaded simultaneously. You can generate reports as many times as you want for no further cost.
Privacy
When it comes to privacy and data security, both companies have had controversies in the past. 23andMe has partnered with both industry and academic institutions to use their customers' DNA data. Notoriously, they entered a partnership with pharmaceutical company GlaxoSmithKline to develop drugs using users' genetic information.
Regarding Promethease, MyHeritage, who acquired Promethease in 2019, has reported a major security breach in 2017, although they maintain that credit card information and genetic data were not leaked. In 2019, the accounts of many MyHeritage customers appeared for sale on Dark Web marketplaces, raising even more privacy concerns.
Also in 2019, Reddit users reported that MyHeritage gained access to their raw genetic data from Promethease even after they deleted their information.
Promethease and 23andMe Health Alternative
The good news is that Promethease and 23andMe can be complementary services – you can use your raw DNA data from 23andMe to access Promethease's health reports. Since 23andMe only offers a little over 10 health predisposition reports for non-members, Promethease's extensive database could be a good 23andMe health report alternative.
However, neither service will offer you personalized health recommendations to help you offset the negative effects of your genes. So, if you're looking for guidance on how to improve your health, SelfDecode could be a better option.
SelfDecode's DNA Wellness Reports give you personalized and prioritized diet, lifestyle, and supplement recommendations, all based on your genes and aimed at helping you improve your overall well-being.
SelfDecode provides truly personalized health insights based on what makes you unique, and uses artificial intelligence and machine learning to analyze up to 83 million genetic variants to give you personalized diet, supplement, and lifestyle recommendations tailored to you based on your DNA.
SelfDecode focuses on constantly improving the genetic imputation processes used to help you improve your health, while also making it easy to understand. This means SelfDecode is helping you improve your overall well-being with the fullest picture of your health possible.
Promethease vs 23andMe Comparison
| | | | |
| --- | --- | --- | --- |
| | SelfDecode | 23andMe | Promethease |
| Personalized & holistic health recommendations | Yes | No | No |
| One-click regimen builder | Yes | No | No |
| Products | DNA testing, wellness reports, research-based personalized health recommendations, lab test analyzer, professional plans | DNA testing, traits, health reports, and ancestry | DNA analysis for health risks |
| Offers DNA testing | Yes | Yes | No |
| Raw data upload | Yes | No | Yes |
| Focuses on privacy | Yes | No | No |
| Cost | $97 – $396 | $99 – $199+ | $12 |
Takeaway
Promethease and 23andMe Health will give you information on your health, but both services have their pros and cons. Promethease has an extensive database of health conditions, but their platform can be difficult to use and the reports are too technical.
On the other hand, 23andMe is user-friendly and their reports are easy to understand, but they can only tell you so much about your health. Regardless, both companies are lacking when it comes to helping you make lifestyle changes to counteract the negative effects of your genes.
If you want the best of both worlds and are looking for actionable insights that can help you optimize your health that are backed by science, you should look at other alternatives such as SelfDecode.
Related Articles