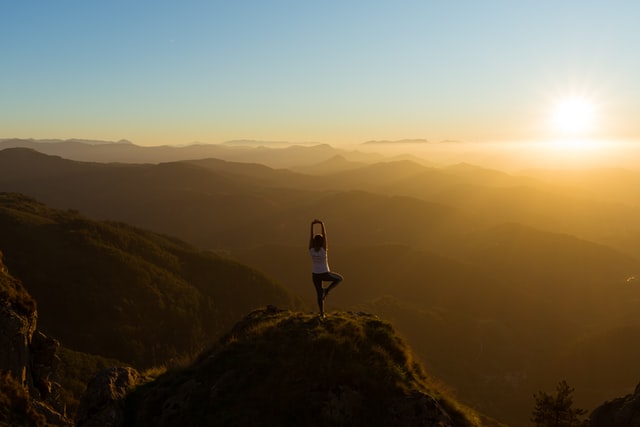 Overview
Products: DNA analysis for health and wellness.
Cost: Individual reports cost from $10 to $40, but the company offers value packs for up to $99.
Reports: Health and wellness reports.
Raw data access: The company does not offer DNA testing and requires users to upload their preexisting raw DNA files to generate the reports.
Privacy: Xcode Life claims not to share raw data or personal information with third parties, even anonymously.
Alternatives: SelfDecode – get your DNA tested to receive personalized health recommendations.
Pros
Offers personalized recommendations based on genetics.
Reports are generated in less than 24 hours.
Xcode Life allows users to merge multiple raw genetic files to generate the reports.
Cons
Even though they are compatible with over 50 raw DNA data formats, the company does not offer a DNA test.
About Xcode Life
Xcode Life is a DNA analysis company founded in 2010 by Saleem Mohammed, a Ph.D. in Bioinformatics from the University of Nebraska. Headquartered in India, the company claims to have helped many people around the world understand their genetics.
While the company no longer offers DNA testing, they accept over 50 raw DNA data formats from all the major testing companies, including genotyping and Whole Genome Sequencing (WGS).
Review of Xcode Life Products & Features
Xcode Life is a DNA analysis platform that offers health and wellness reports. To get started, users need to select individual reports or a bundle pack, then upload their raw DNA file to the website.
The company accepts raw DNA data from all the major testing companies such as 23andMe and Ancestry. They state that the reports are generated within an hour of uploading the genetics file. If the user chooses to upload a WGS file, the turnaround time increases to 12-24 hours.
Users can also choose to upload two or more DNA files to the platform, and Xcode Life generates the reports based on the merged files. As with the WGS file, the turnaround time also increases to 24 hours in this case.
The company offers 6 Health reports on the following topics:
Personalized Medicine: Informs on your response to over 300 drugs.
Gene Health: Includes information on over 50 health conditions including hypertension, obesity, and Alzheimer's Disease.
BRCA & Breast Cancer: Reports on the risk of breast cancer and other cancer risks.
MTHFR & Methylation: Includes the status of more than 15 genes associated with the methylation pathway.
Carrier Status: Informs on the variant status for over 250 inherited conditions.
ACMG: Covers the list of gene variants recommended by the American College of Medical Genetics & Genomics.
Xcode Life's Wellness reports cover the following traits and conditions:
Nutrition: Examines 40 traits related to diet and nutrition, including vitamin and mineral needs and weight-related traits.
Fitness: Investigates over 15 traits associated with athletic performance such as aerobic capacity, flexibility, and exercise recovery.
Allergy: Gives insights on over 15 allergy predispositions.
Skin: Includes an analysis of more than 25 skin conditions.
Traits & Personality: Offers information about 30 personality traits, including leadership potential, creativity, and more.
Sleep: Includes topics like insomnia, sleep apnea, and others.
The company offers Value Packs with discounts over the individual reports.
Interested in getting more out of your DNA data? SelfDecode uses AI and machine learning to accurately predict and analyze up to 83 million genetic variants from your typical DNA file! Not only that, SelfDecode gives you personalized and prioritized recommendations based on your genes to help you optimize your health.
Review of Xcode Life Reports
Xcode Life delivers the reports in PDF format. As can be seen from the sample report below, the company offers a user-friendly, color-coded summary of the results. This overview displays the trait or condition analyzed and the user's specific results, which are identified with a checkmark.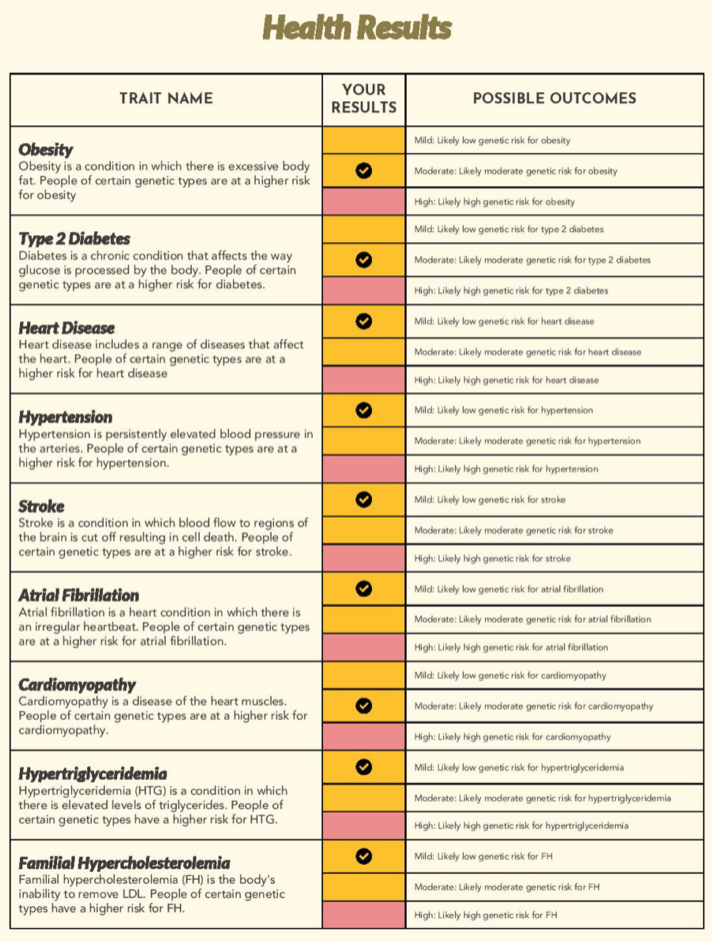 The report expands on each condition, as shown in the BRCA & Breast Cancer report below. Xcode Life offers a brief description of the trait and details which genes were analyzed. Additionally, the company includes a few recommendations that can help users address that particular health topic.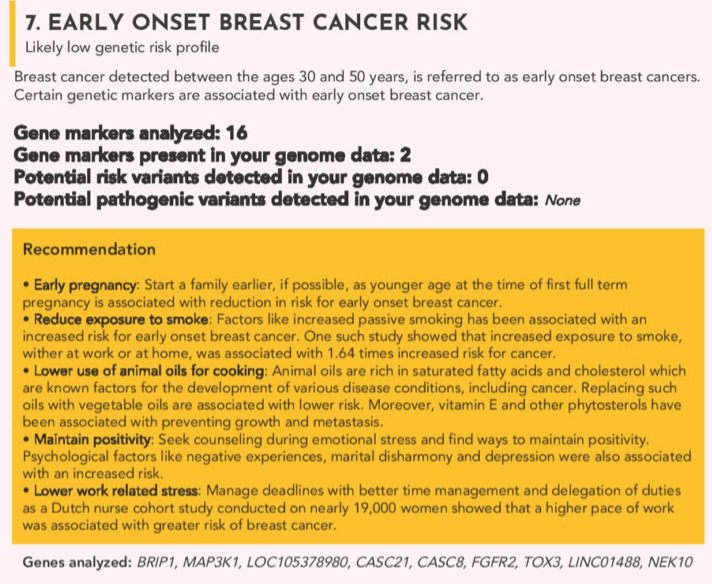 Cost of Xcode Life
The individual reports cost from $10 to $40. The Value Packs are priced between $49 to $99.
Health Recommendations from Xcode Life
As explained earlier, Xcode Life delivers diet and lifestyle recommendations to help their customers improve their quality of life. The suggestions are presented in a user-friendly language and can be easily implemented by the user, but the reports do not specify which genes or SNPs play a role in each recommendation.
Review of Xcode Life Privacy & Data Security
Xcode Life claims not to share raw data or personal information with third parties, even anonymously. The company states that users can delete their data without informing them or asking for permission.
The raw DNA data is stored in the user's account until they choose to delete it. The report processing is automated to ensure complete data privacy.
The company maintains that they collect specific information for marketing, but users can opt-out of receiving their emails at any time.
SelfDecode vs Xcode Life
SelfDecode delivers natural supplements, diet, and lifestyle suggestions based on your genes that you can implement right away. Xcode Life offers health and wellness recommendations.
SelfDecode tells you why they make each recommendation so that you can understand the science behind the suggestion. Xcode Life explains how the recommendations can help users improve their health.
SelfDecode prioritizes recommendations based on their analysis of all the relevant genes instead of one gene at a time (through reports). Xcode Life uses a color coding system to help users prioritize their recommendations.
SelfDecode takes a holistic approach to give recommendations that are best for your genes AND the health topic. Xcode Life analyzes several traits and conditions in their reports.
SelfDecode has a team of over 60 highly skilled scientists, MDs, PhDs, NDs, and software engineers to make sure they deliver the most accurate and science-based health information.
SelfDecode is the most comprehensive and looks at more genes & SNPs (up to 83 million) to deliver the best analysis of genetic risks. Xcode Life analyzes raw DNA data from other testing companies.
SelfDecode supports everything with peer-reviewed scientific studies in their research and checks for contradicting information. Xcode Life bases their reports on peer-reviewed research, although they are not embedded throughout the reports.
SelfDecode never sells your data or gives it away. Xcode Life takes privacy very seriously and makes the same claim.
Comparisons
| | | | | |
| --- | --- | --- | --- | --- |
| | SelfDecode | Xcode Life | Genomelink | Genomapp |
| Personalized & holistic health recommendations | Yes | Yes | No | No |
| One-click regimen builder | Yes | No | No | No |
| Products | DNA testing, wellness reports, lab test analyzer, patient and provider options | DNA analysis, health and wellness reports | DNA upload, health and ancestry reports, traits | DNA analysis app, health, traits, and drug response reports |
| Raw data access | Yes | N/A | N/A | N/A |
| Cost (USD) | $97 – $389 | $10 – $99 | $0 – $14 per month | Prices are not disclosed |
Xcode Life Reviews
DNAtestingchoice – Editor Rating of 4 of 5 stars
The expert says the reports offer a range of useful information and they like Xcode Life's preventative approach to health, but they disclose that they were invited to take the test free of charge.
Trustpilot – 234 Customer Average Rating of 4.5 of 5 stars
Customers like the amount of information provided by the reports and say appreciate the fast turnaround time. They say the reports are easy to understand.
Facebook – 291 Customer Average Rating of 4.6 of 5 stars
Users say the reports are well-formatted and accessible. They comment on how easy it is to upload raw genetic data to the website to generate the reports.
Alternatives to Xcode Life
SelfDecode: A health-focused DNA testing company that delivers personalized diet, lifestyle, and supplement recommendations.
Xcode Life Review Summary
Xcode Life's wide variety of health and wellness reports deliver information about one's genetic profile. The reports are user-friendly, and users can have access to them within a day of uploading their raw DNA files.
The recommendations provided by the company are well explained and easy to implement. As it is, their services can be a helpful tool to help people improve their overall health and quality of life, but access to their reports are limited to those who already had their DNA tested.
For those who still haven't had their DNA tested and don't have access to their raw genetic files, a service like SelfDecode offers a DNA test that analyzes over 700,000 SNPs. Not only that, but SelfDecode uses AI and machine learning to accurately predict and analyze up to 83 million genetic variants from a typical DNA file to give personalized recommendations based on your DNA.
Related Articles