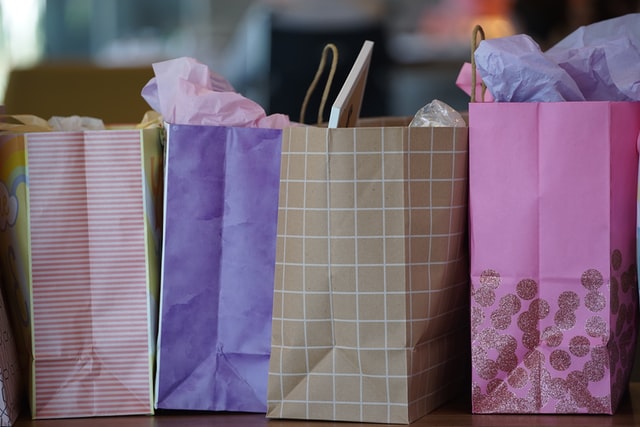 Do you want to get your DNA tested but still think that 23andMe is too expensive? Read on to learn all about 23andMe sales and discounts, and if there is another alternative you should consider when it comes to your health.
An introduction to 23andMe
23andMe is a DNA testing company founded in 2006 in Sunnyvale, California. They offer two testing options: Ancestry + Traits and Health + Ancestry. As one of the most popular DNA companies out there, they have sold over 12 million kits worldwide.
If you want to learn more about this company, you can read our comprehensive 23andMe review.
23andMe sales and discounts
23andMe runs major sales throughout the year. Even when there isn't a 23andMe sale event going on, there are still many coupon codes that can give you a better deal.
23andMe sales
There are major 23andMe sale events that occur during the holidays and special occasions like Black Friday, Father's & Mother's Days, and Christmas. Some of the main 23andMe deals from 2020 were:
Amazon Prime Day: 50% off Health and Ancestry ($99)
Black Friday: 20% off Ancestry + Traits ($79) and 50% off Health + Ancestry ($99)
Christmas: $70 off Health + Ancestry ($129)
For DNA Day 2021, 23andMe offered $50 off their Health + Ancestry Service. This offer ended on April 25.
For Mother's Day 2021, they offered $50 off when you purchased one Health + Ancestry kit, or $150 off when you purchased two. This offer ended on May 9.

23andMe discounts
As an ongoing campaign, 23andMe offers discounts for educators and college students located in the United States at an accredited educational institution. With this discount, you can get the Ancestry + Traits test for $79 and the Health + Ancestry test for $99.
Some websites offer 23andMe discounts that don't require a coupon code. Instead, you access 23andMe's website through their page to get the deal. If you buy something from the promotional offers on these third-party websites, they may earn an affiliate commission.
Some of these offers are for a limited time only, so they may change frequently.
Forbes
Some current deals advertised on this website are:
Free $20 Amazon gift card when you refer a friend
$30 off the health + Ancestry kit when you buy a membership
20-50% off for students and educators
Wired
On Wired, you can find the following deals, among others:
Buy 1, Get 1 20% off + free shipping
$50 off 23andMe + Membership
$100 off Health + Ancestry
PCWorld
Some of the deals on the PCWorld website are:
23andMe Promo: 20% off additional kits + free shipping
23andMe Educational Service Offer: $20 off Ancestry + Traits
PayPal users get an extra 20% off at 23andMe
Where can you buy a 23andMe DNA kit?
23andMe sells their DNA test kits on their online store, which can be accessed through their official website, and on Amazon. If you purchase a kit through these websites you won't have to pay any additional lab fee.
Resales of 23andMe kits are prohibited by the company. They warn that if you purchase a kit through an external website such as eBay or Craigslist, it may not be authentic.
23andMe regular price
Without a 23andMe sale event or promotional code, you'll pay the following prices for their services:
Ancestry + Traits ($99)
This option will give you access to over 80 ancestry and traits reports. 23andMe also gives you the option to find DNA relatives through their platform.
Health + Ancestry ($199)
The Health + Ancestry service includes the reports offered with Ancestry + Traits, plus information on your health. You'll get 10+ health predisposition reports, 40+ carrier status reports, and 5+ wellness reports.
23andMe+ Membership (introductory offer of $169 + $29/year)
If you choose to become a member, your Health + Ancestry test kit comes with a discount, at $169. This option grants you access to a dozen more health reports in addition to all new reports and features 23andMe releases in the future.
Are 23andMe sales worth it?
Without a 23andMe sale or discount, you'll pay between $99 to $199 for a DNA test. For the Health + Ancestry service, $199 is expensive for what it offers. You'll get a little over 10 health predisposition reports, and not all relevant SNPs are analyzed by their test.
The health recommendations given in the reports, if any, are very generic and could apply to anyone. They provide little to no guidance on how you can combat your genetic risks, so if you want to find out how you can optimize your health, you'll need to look elsewhere.
Also, keep in mind that there are a few controversies regarding how this company handles customer data. They have ongoing partnerships with pharmaceutical companies to use customer data to develop new drugs. Although they say this is only possible if you opt-in to the agreement, not every customer is aware of what's really happening to their data.
Alternatives
If you can't resist a 23andMe sale and want to purchase a DNA test with them, you can still upload your raw genetic file from 23andMe to SelfDecode to get more out of your DNA. At SelfDecode, your data will never be shared or sold to anyone.
However, if you're having second thoughts about getting tested with 23andMe, SelfDecode offers a DNA test that includes over 700,000 SNPs (more than 23andMe's 640,000 SNPs) so you don't miss out on your core health SNPs.
Regardless of if you purcahsed a DNA kit from SelfDecode or uploaded your raw DNA data, you'll receive an analysis of up to 83 million genetic variants from a typical DNA file. This is possible because SelfDecode is the only company that uses AI and machine learning to give genetic risk scores and personalized recommendations based on DNA, labs, and environmental data.
A membership at SelfDecode will give you access to over 30 DNA Wellness Reports, with more coming out constantly. Annual subscriptions to SelfDecode start at less than $100 per month.
Related