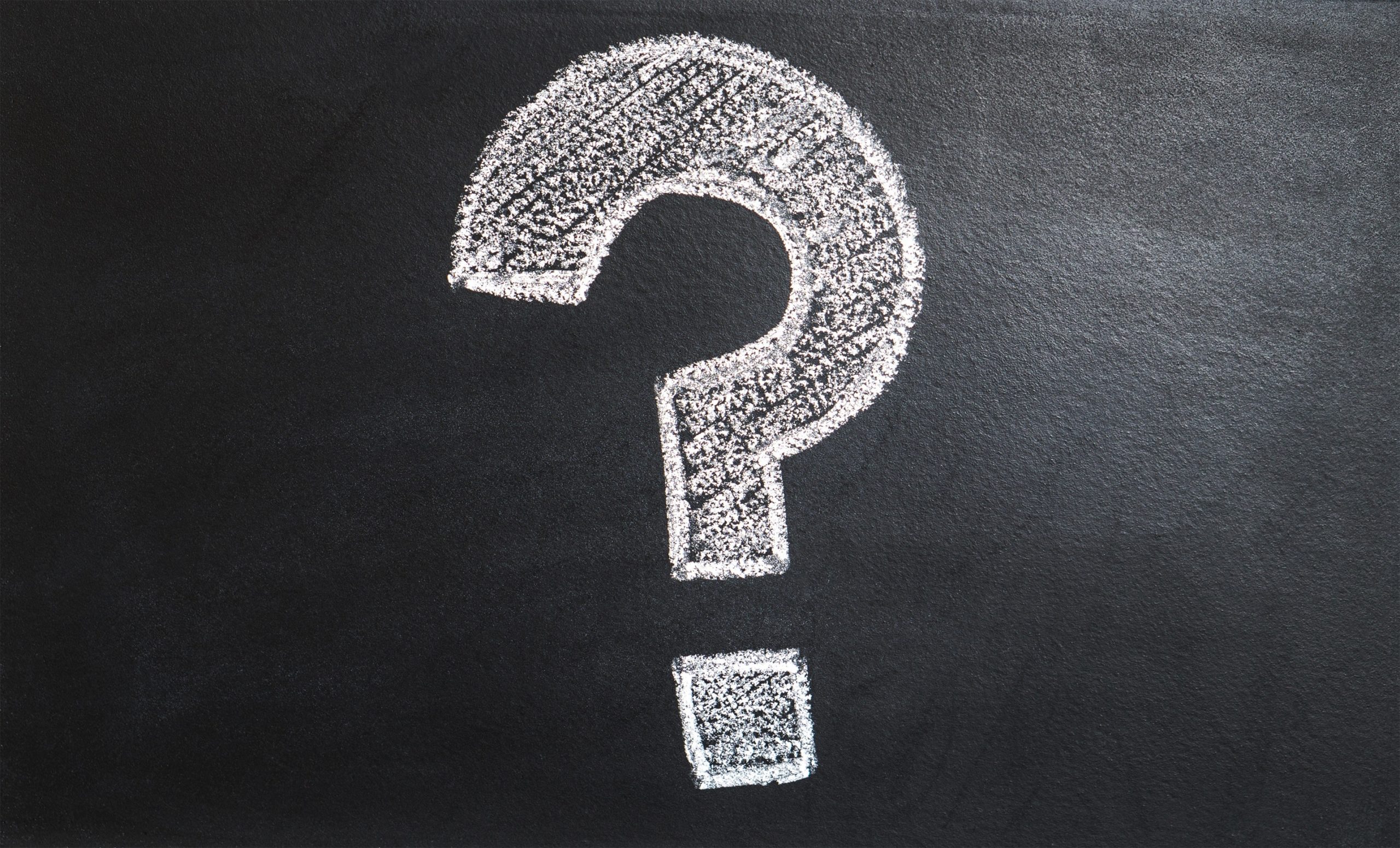 After paying for a 23andMe DNA test and exploring their results, people often want to know what to do with 23andMe raw data to get the most for their money. Just because 23andMe performed your DNA test, it doesn't mean that you're stuck with 23andMe for your analysis. There are actually multiple companies which you can use to analyze 23andMe raw data.
Read on to discover more about what to do with 23andMe raw data to maximize the value of your DNA test and get the most bang for your buck.
What is a raw DNA file?
When your DNA sample is sent to a lab to be analyzed, the resultant analysis produces a computer file containing your genetic code, this is what we refer to as a raw DNA file. Raw DNA files come in different formats depending on how the lab provider processed the analyses.
The platforms used by most DNA testing providers will differ slightly, allowing some services to provide new information. This is why uploading your genetic information to multiple platforms can be beneficial.
How can I get my raw DNA file?
Normally accessing your raw DNA files is free, but not all companies allow you to access your raw DNA file. If you still don't have access to your raw data, you can login to 23andMe and download your DNA file.
Once you've downloaded it, you'll probably look at it and be stumped on how to read 23andme raw data, but worry not, there are actually a whole host of tools available online which do the reading bit for you and present you with digestible and easy to interpret insights into your ancestry or health.
What you should know before uploading raw DNA files
Before you upload your 23andMe raw data anywhere, you should always take care to read the company's privacy policy. Certain companies, such as 23andMe, will share customer data with third-party businesses and research organizations, whereas others such as SelfDecode will not share your data under any circumstances. Some companies also have a history of data breaches or leaks.
Why should you look for additional 23andMe raw data analysis?
23andMe ancestry drawbacks
When it comes to ancestry, 23andMe is definitely a solid option, but it's worth noting that there are other services which offer aspects of ancestry not available at 23andMe. For example, AncestryDNA has a historical database containing records which allow you to plot your family tree.
23andMe health drawbacks
As 23andMe has primarily been an ancestry-based service, it's not very surprising that their health reports have some limitations. 23andMe doesn't provide their customers with any personalized recommendations based on their genetics. The actions suggested in each report are generic and not in any way linked to your own genes lowering the likelihood of these actions working for you.
What to do with 23andMe raw data and what to expect
With so many different options, the process of uploading a raw DNA data file can be confusing. Most options fall into one of two categories: health or ancestry. There are many free and paid options for you to consider when deciding what to do with 23andMe raw data.
Manually investigate your 23andMe raw data analysis
One thing to consider if you're particularly confident when it comes to reading your 23andMe raw data is using some of the tools used by websites to generate their health reports. Typically these tools are free.
Utilizing these sites does require you to know a specific genetic variant you would like to investigate from your DNA file. You can then use this information to generate a results page containing the most up to date scientific research on the genetic variant you're interested in.
SNPedia
Price: Free
Summary: SNPedia is a user-curated database similar to Wikipedia which is used to link genetic variants to research papers for quick and easy reference.
Pubmed
Price: Free
Summary: Pubmed is a scientific research database where you can search for medical studies. If you'd like to learn more about a specific SNP from your 23andMe raw data analysis, you can search for the SNP name in this database and read relevant research articles. Some of these papers can be complex, but the information they contain can be very useful if you can make sense of it.
dbSNP
Price: Free
Summary: db SNP stands for database SNP. This database provides users with information such as the percentage of the population who carries a particular genetic variant according to published scientific studies. So, if you're interested in this kind of thing and have the name of the SNP you're interested in, try researching it.
Tip: SNP names are usually referred to as rs ID's and look something like rs000000.
Clue.io
Price: Free
Summary: This website allows you to search the name of any gene you're interested in to identify whether or not there are drugs or other genes which interact with the gene of interest.
What to do with 23andMe raw data for health & wellness
SelfDecode
Price: Start free. Premium options include $97 per year for an annual subscription up to $297 for a lifetime subscription.
Summary: SelfDecode allows users to upload their raw DNA file for free. Once you've uploaded your data, you will be able to access wellness and traits reports which contain targeted and personalized diet, supplement and lifestyle recommendations to optimize your health and counteract any genes which may be causing issues.
The information and recommendations provided in their genetic reports also come from cited reputable scientific databases so you can be certain that the information you are reading is completely valid.

When you sign up for free to SelfDecode, you will also gain access to other features like SelfDecode's lab analyzer. You can upload your lab results to receive personalized health insights on how to optimize over 1,500 lab markers.
While most DNA companies only analyze one or two genetic variants per report, SelfDecode uses AI and machine learning to accurately predict and analyze up to 83 million variants from a typical DNA file to give you the most complete picture of your health.
Promethease
Price: $12 per report.
Summary: Promethease is a DNA analysis service which allows you to generate and purchase personalized health reports using your raw DNA data. Promethease utilizes a user-generated database known as SNPedia to generate its reports and provide you with information about your likelihood of carrying certain health traits based on your genetics.
Because of their low cost, Promethease reports can seem like a good option to you, but you should keep in mind that they can also be difficult to understand and offer no health recommendations.
Found My Fitness
Price: $25 for the report.
Summary: Found My Fitness is a health and wellness report service which uses users' preexisting raw data to provide an in-depth explanation of how their genes may influence their health. The company offers some health recommendations for some conditions, but not all, and these recommendations are not clearly laid out within any report.
LiveWello
Price: $19.95 for 20 health reports or $60 yearly.
Summary: LiveWello only allows customers to upload raw data and does not offer DNA testing. In general the website is difficult to navigate and their privacy policy contains quite a few typos and errors leaving little to be desired.
Gene Food
Price: $95 for a raw data upload.
Summary: The reports offered by Gene Food focus mainly on dietary and nutritional recommendations based upon your genetic makeup. The site uses your raw genetic data to suggest one of 20 different diet types rather than pulling several different aspects from diets based on your complex needs.
Gene Food also provides macronutrient recommendations and suggested recipes based on the diet type you are recommended. In general, Gene Food offers valuable information for those interested in using their genetics to improve their diet and nutrition. However, your well-being is more complex than just these two components, so if you're looking for a more complete picture of your health, you'll need to look elsewhere.
Vitagene
Price range: $49 for a raw data upload.
Summary: Vitagene is a user-friendly genetic health and ancestry service that can be used to better understand your personalized health requirements through your genes. Vitagene does not offer genetic disease tracking. The key offering of Vitagene is a supplement subscription plan, so if you're not interested in using their supplements to improve your health, this service may not be for you.
They do also offer some limited diet and lifestyle recommendations. Unfortunately, you cannot reveal the true cost of your supplement subscription until you actually sign up and learn your personal needs.
What to do with 23andMe raw data for ancestry & genealogy
Living DNA
Price: Free for a 23andMe raw data upload.
Summary: Living DNA offers ancestry reports and limited basic health reports, but is not necessarily ideal for a customer who wants an in-depth version of either of these two report types. Plus, you can only receive health insights if you choose to get a DNA test with the company. What you'll get from a 23andMe raw data upload is information about your ancestry and DNA matches.
If you are particularly interested in ancestry tracing, Living DNA has a partnership with Findmypast allowing them to offer extensive ancestry records for the UK.
MyTrueAncestry
Price: $0-$596.
Summary: MyTrueAncestry provides a unique and user-friendly service to those who seek ancestry and genealogy reports in the form of direct links to ancient ancestry.
Conclusion
Whilst 23andMe has a relatively comprehensive offering for those seeking information about their ancestry, there are other unique and valuable features from different companies, such as historical document databases that can help you further explore your past.
When it comes to health, 23andMe falls short of other companies due to limitations such as only offering generic health recommendations and only providing information for a limited number of genetic variants.
When considering what to do with 23andMe raw data, you should aim to get the most out of it by uploading your file to an alternative service that best suits your needs. If you're interested in ancestry and would like to gain a deeper insight into your family history, consider uploading your data to MyTrueAncestry or Living DNA.
On the other hand, if you're interested in health, consider a more health-centric company such as SelfDecode. These services often provide more in-depth information on your health due to it being their primary focus. For example, SelfDecode provides health reports for similar topics to those generated by 23andMe, however, they contain tens of thousands of genetic variants per report.
Most importantly, unlike 23andMe, SelfDecode gives you personalized diet, lifestyle, and supplement recommendations to help you target your genes. Get started with SelfDecode by uploading your DNA for free.