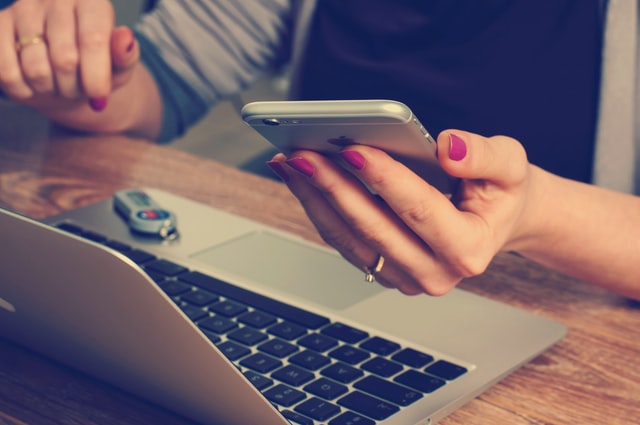 Overview
Products: An app which lets you store all of your medical history, 24/7 online access to your GP's online services and health-based DNA testing.
Cost: App is free, genetic testing costs begin at £125.
Reports: Evergreen Life offers genetic reports for Diet, Metabolism, Fitness, and Skincare.
Raw data access: no
Privacy: Evergreen Life claims they will never sell your information.
Alternatives: SelfDecode provides personalized health recommendations based on your DNA and lab tests.
Pros
Simple to use and convenient app for managing your health.
Easy access to your GP services.
Will not sell your information.
Cons
No personalized health recommendations
DNA reports are currently limited to just diet, metabolism, fitness, and skincare.
GP services are only available in the UK
About Evergreen Life
Evergreen Life was founded in 2014 in Manchester, UK by Stephen Critchlow.
The goal of Evergreen Life is to improve health and wellbeing for all.
Review of Evergreen Life Products & Features
All of Evergreen's services are available through one free application. Within the app, you can access your GPs online services and purchase DNA testing to unveil a range of traits linked to diet, metabolism, fitness, and skincare.
The Evergreen Life App
The Evergreen health app has been approved by the UK's National Health Service. The general idea of the app is to assist the general population in keeping track of their health, accessing their personal health records, accessing GP services such as appointment booking and repeat prescription ordering, viewing DNA test results, and sharing information with health professionals.
The app is also used to gather information from those who use it (or the e-life community), and provide informed generic suggestions to improve aspects of your health based upon answers to several questionnaires.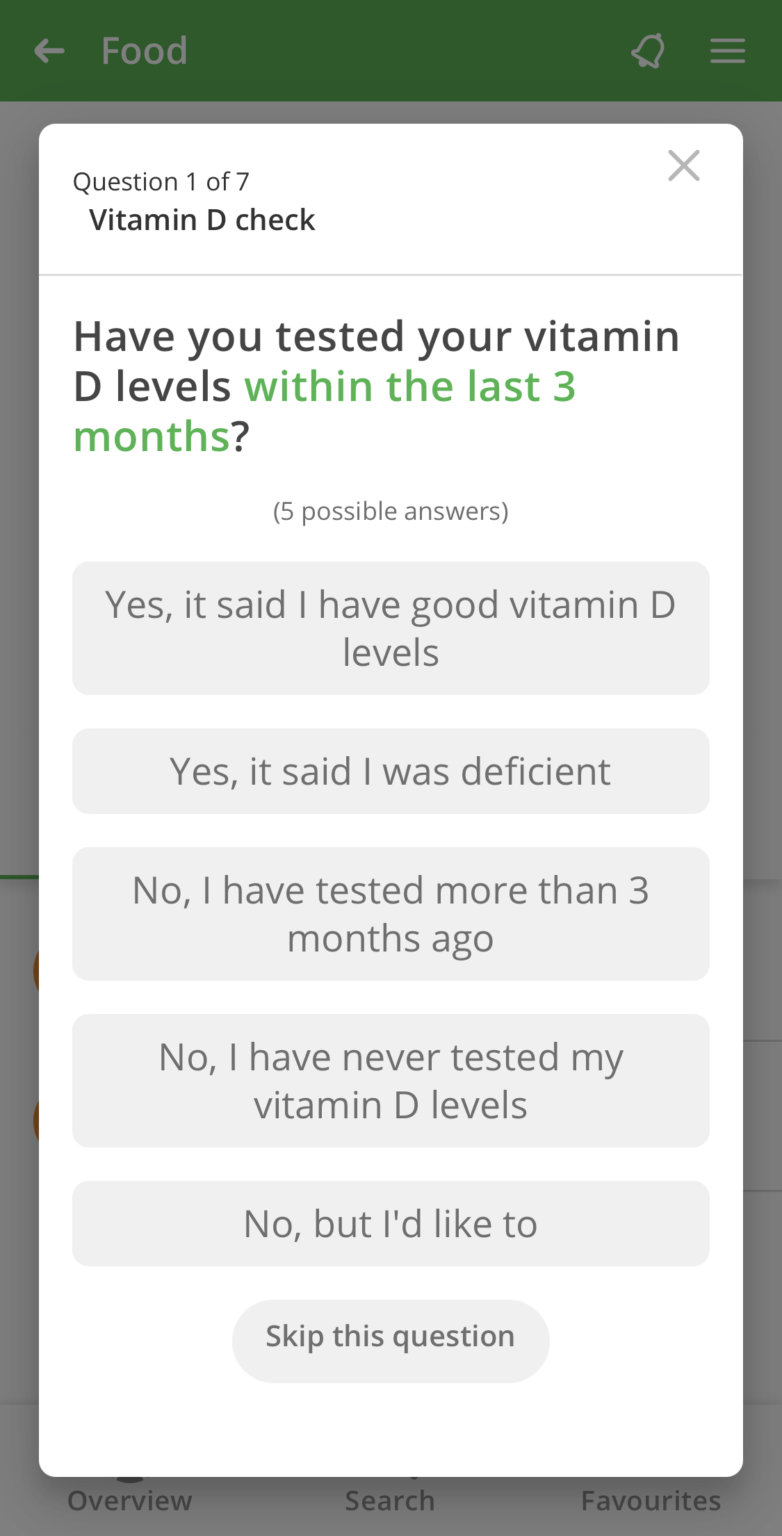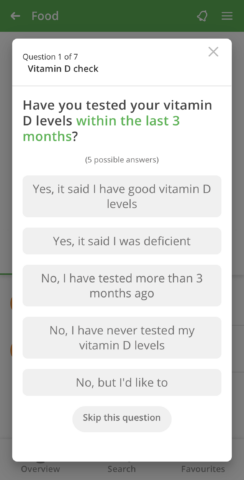 Your questionnaire response will give you an overall wellness score relative to other E-Life.co.uk users, with the overall aim of motivating you to improve this score using generic suggestions which are provided at the end of each questionnaire. Whilst these generic suggestions could help some, they may not be as beneficial as they would be if they were personalized recommendations based upon a deeper understanding of your health needs.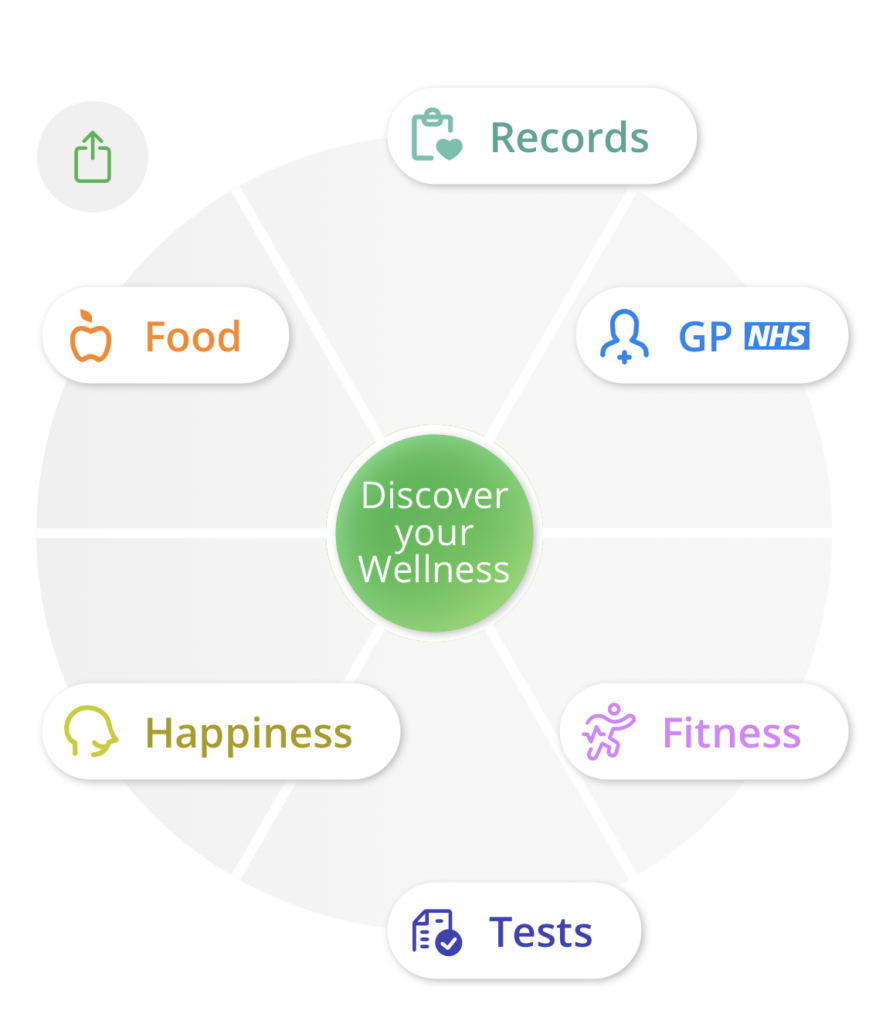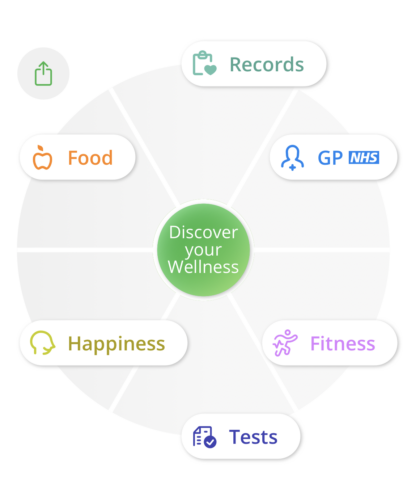 Before answering questionnaires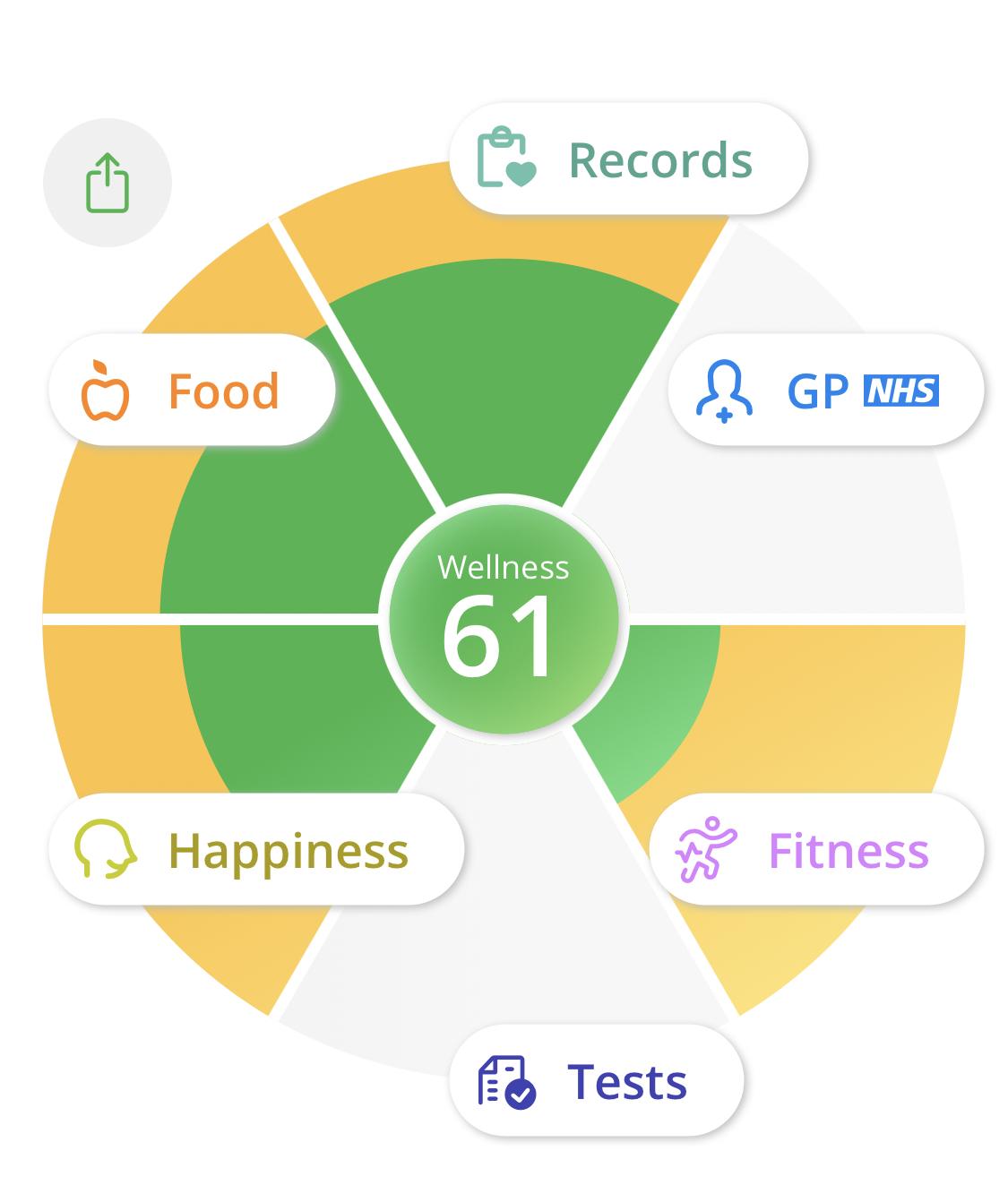 After answering the questionnaires
GP Services
The Evergreen app also makes it possible to download your medical records using a Linkage Code and Account ID from your GP in the UK. Certain practices also allow you to book GP appointments, order repeat prescriptions, and view results for medical tests through the app. You can even share your medical information.
DNA Testing
Evergreen Life's DNA testing service is currently undergoing development. However, to date, they have offered a DNA test which can be used to investigate genes linked to your Diet, Metabolism, Fitness and Skin health. Results take around 8 weeks. It's unclear how comprehensive the Evergreen Life DNA testing kit is as they don't appear to specify how many SNPs they test.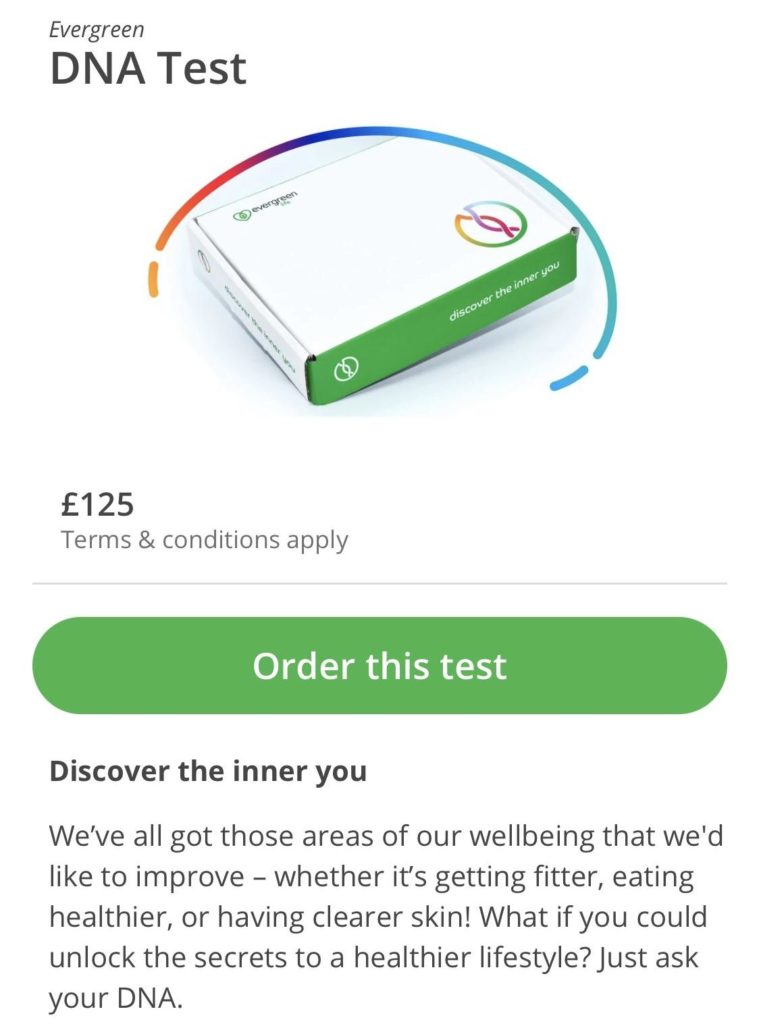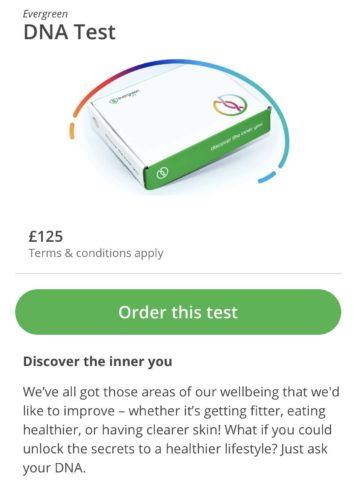 The diet test will tell you information like whether you're susceptible to intolerances like lactose or alcohol or whether you're more likely to prefer sweet or savory products.
The metabolism test is compiled of the traits which define whether you're predisposed to a higher or lower metabolism, or how your DNA influences your BMI and weight.
The fitness DNA test is used to investigate your body's ability to perform exercise, for example whether you'd be a better strength or endurance trainer.
And finally, the skincare test reveals things like whether you may have a sensitivity to sunlight, or whether you're predisposed to things like stretch marks.
As they're currently developing their DNA service, it will be interesting to see what additional or different services Evergreen Life offer going forward.
Review of Evergreen Life Reports
Once you order a DNA test from Evergreen and send off your cheek swab, you'll receive an email notifying you that your results are ready and they'll be waiting for you fully processed within the e-life app. You can then open the app and navigate to your results.
These results use scientifically valid studies to provide information regarding whether for example other people with the same genetic variants as you are more likely to crave sugar. If you tap further into this you'll find additional details including the gene/SNP which this observation was linked to and a short description of what the gene does.
Despite providing a solid amount of semi-complex information, unfortunately you will not receive targeted recommendations to help you counteract any of the negative predispositions of your DNA.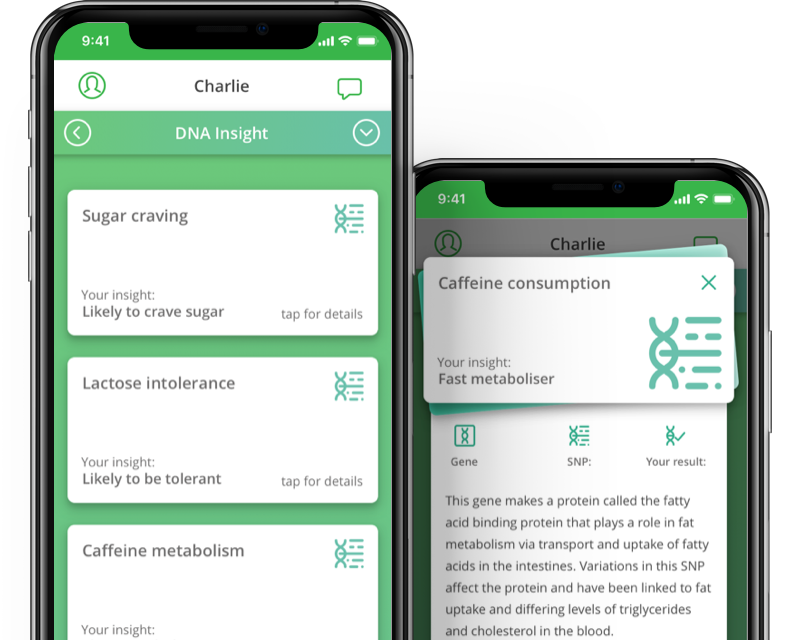 Cost of Evergreen Life
The cost of the Evergreen Life app itself is free. The price of a DNA test is £125, which includes the cost of shipping. Due to ongoing development of their DNA tests, it's unclear whether this price is for all 4 reports. Any charges incurred from your GP via services booked through the app are separate and handled between you and your GP.
Review of Evergreen Life Privacy & Data Security
Evergreen Life's third party DNA testing lab will destroy your DNA sample within 1 month of processing your sample.
Evergreen Life collects and stores the following data:
your personal details, including your name and date of birth
contact information, including your email address and delivery address
any queries that you raise, for instance, you may submit a question by email about the DNA test
any interactions that you have with them on any of their social media platforms. For instance, you may decide to like their Facebook page or send them a tweet on Twitter
all other information that you choose to provide
DNA test results, all related correspondence, materials and information from their third-party testing laboratory
Evergreen Life uses your data to deliver you the services they provide, improve website performance, and to analyze their user traffic. However, they will not use this information for any other purposes unless they receive explicit consent from you. They state that they will not sell your data to third parties.
SelfDecode vs Evergreen Life
SelfDecode delivers natural supplement, diet, and lifestyle suggestions based on your genes that you can implement right away. Evergreen Life does not offer these suggestions.
SelfDecode tells you why they make each recommendation so that you can understand the science behind the suggestion. Evergreen Life does not give recommendations to optimize your health based on your genes.
SelfDecode prioritizes recommendations based on their analysis of all the relevant genes instead of one gene at a time (through reports). Evergreen Life does not offer any recommendations.
SelfDecode takes a holistic approach to give recommendations that are best for your genes AND the health topic. Evergreen Life is focused more on connecting you with various health services and helping you organize your health data.
SelfDecode is the most comprehensive and looks at more genes & SNPs (over 700,000) to deliver the best analysis of genetic risks. Evergreen Life does not report how many SNPs they analyze, but only currently offers reports based upon 4 specific health categories.
SelfDecode supports everything with peer-reviewed scientific studies in their research and checks for contradicting information. Evergreen Life references scientific articles written about certain genes and the alleles involved in determining traits.
SelfDecode never sells your data or gives it away. Evergreen Life also takes privacy seriously and makes the same claim.
Comparisons
| | | | | |
| --- | --- | --- | --- | --- |
| | SelfDecode | Evergreen Life | 23andMe | Dante Labs |
| Personalized & holistic health recommendations | Yes | No | No | No |
| Number of genetic variants analyzed | Over 700,000 | Not Disclosed | Not Disclosed | Not Disclosed |
| Products | DNA testing, wellness reports, research-based personalized blog posts, health recommendations, patient and provider options | DNA testing, wellness reports, traits, health record app | DNA testing, traits, wellness reports, more accurate ancestry | WGS, health and fitness reporting, genetic health risks |
| Raw data access | Yes | No | Yes | Yes |
| Cost (USD) | $97 – $389 | $175 | $99 – $499 | $670 |
Evergreen Life Reviews
Trustpilot – 3.5 out of 5 (158 reviews)
The reviews are relatively mixed when it comes to how user friendly the app is. Several users have reported issues logging in through the E-Life app. There have also been numerous complaints of it taking excessive lengths of time to receive DNA results.
DNA testing choice – 4 out of 5 (58 reviews)
Customers who used DNAtestingchoice.com to review Evergreen Life's DNA reports gave overall positive reviews of the service citing efficient turnaround and a good amount of information within their reports as the main positives of the experience. With regards to negatives, users voiced their disappointment that the reports were not more lay-friendly and were only accessible via the E-Life app. Other users were disappointed that they weren't provided with recommendations to counteract any bad genes they carried.
Alternatives to Evergreen Life
SelfDecode: The best option for health-focused DNA analysis with personalized reports and recommendations to improve your quality of life.
Evergreen Life Review Summary
Evergreen Life's app is a relatively easy to use, effective way to track your health based upon comparing your own questionnaire-based health results to those of the wider e-life community, manage your health records, and access your medical practitioner's online services.
When it comes to DNA reports offered within the app, whilst based on customer reviews they may take a little longer than the advertised 8 weeks to be processed, the DNA test provides some insight regarding your genetic predispositions to different diet, metabolism, fitness and skincare traits.
However, you will not be given much additional information such as how to counteract your negative traits using actionable recommendations about your lifestyle, diet, or overall health, so you would need to look elsewhere for this information.
An alternative such as SelfDecode provides you a more comprehensive option with science-backed and holistic health reports in addition to a personalized health blog to help you take control of your health.
Related Articles