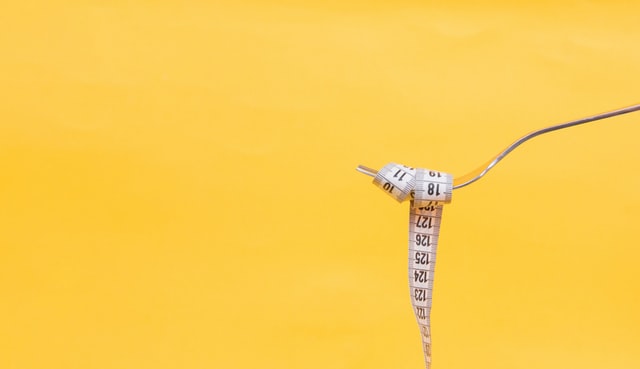 Overview
Product Name: Hydroxycut
What it does: Claims to help with weight loss
Product dosage: 2 per day
Price: $19.99 to $29.99
Complementary or alternative services: SelfDecode – The best option for health-focused DNA analysis with personalized reports, symptom analysis, and health recommendations.
What is Hydroxycut?
Hydroxycut is a supplement to aid weight loss that was originally developed and manufactured by MuscleTech Research and Development who introduced it to the market in 2002. The company was sold to Iovate Health Sciences in 2003/04 who still markets this supplement under MuscleTech today.
These products are currently offered as several different products having sold more than 100 million bottles. The most popular product is Pro Clinical Hydroxycut Lose Weight which is the number one weight loss supplement brand in the US.
The many forms offered by the company are supposed to help you choose the most suitable product to fit your lifestyle, and you can identify which product is best for you by completing a quick quiz on their webpage.
App and weight loss program
The company also offers a weight loss program, which coupled with their supplement should help you lose weight. This program was complemented by an app which provided tools such as diets and exercise plans. The app was shut down in February 2021.

How much does Hydroxycut cost?
The price of these supplements depends on which product you require. Here is a list detailing the difference between Hydroxycut products and their price points along with how long each product should last:
| | | | | |
| --- | --- | --- | --- | --- |
| Product | Price | Quantity | Recommended dosage | Purpose |
| Hydroxycut Drinks Mix | $19.99 | 21 sachets | 2 per day | Weight loss |
| Gummies | $19.99 | 90 gummies | 2 per day | Weight loss |
| Pro Clinical Hydroxycut | $19.99 | 72 capsules | 2 per day | Weight loss and energy |
| Pro Clinical Hydroxycut non-stimulant | $19.99 | 60 capsules | 2 per day | Non-stimulant weight loss |
| Hydroxycut Hardcore | $21.99 | 60 capsules | 2 per day | Hardcore weight loss |
| Hydroxycut Organic | $21.99 | 60 capsules | 2 per day | Organic weight loss |
| Hydroxycut MAX! For women | $22.99 | 60 capsules | 2 per day | Weight loss for women |
| Hydroxycut Black | $26.99 | 60 capsules | 2 per day | Weight loss |
| Hydroxycut Hardcore Elite | $26.99 | 100 rapid release capsules | 2 per day | Weight loss for the fitness focused |
| Platinum | $26.99 | 60 rapid release capsules | 2 per day | Weight loss |
| Hydroxycut Ultra Lean | $26.99 | 60 capsules | 2 per day | Weight loss |
| Hydroxycut HD | $29.99 | 60 liquid capsules | 2 per day | Weight loss and enhanced focus |
| Slay | $29.99 | 60 capsules | 2 per day | Burning calories |
How does Hydroxycut work?
The touted benefits of this supplement come from the main active Hydroxycut ingredients, which for the basic products are:
Caffeine
Lady's mantle extract (Alchemilla vulgaris)
Wild olive extract (Olea europaea)
Komijn extract (Cuminum cyminum)
Wild mint extract (Vaccinium myrtillus)
Other products such as Hydroxycut Hardcore contain different ingredients. Whilst there are some clinical studies which show Hydroxycut ingredients may have weight loss supporting benefits, for example, caffeine has been shown to increase metabolism for some, the evidence for other ingredients is lacking some validity that comes with larger scale studies.
It should also be noted that in any case, supplements that may work for one individual may not work for another, as we are all unique. The best way to identify whether a supplement is right for you is by understanding your own genetic code.
Hydroxycut pros and cons
Hydroxycut pros
The product has been effective in helping some with weight loss.
Based upon reviews, Hydroxycut does seem to work well aiding some people with weight loss. Further to this, there have been some studies which have tested a combination of the key ingredients (minus caffeine) and have found these ingredients to promote weight loss.
Hydroxycut products are fairly priced
A lot of products advertised to promote weight loss are overpriced, however, all of the products offered by this company are fairly priced based on the quantities that they are sold in.
Hydroxycut cons
Hydroxycut had to be removed from sale in 2008 due to a warning from the Food and Drug Administration
This came after more than 23 reports of liver damage as a result of taking the supplements running from jaundice to liver damage resulting in a transplant. These effects were likely due to an ingredient the company then removed from their product and currently the product has no safety concerns from the FDA.
Weight loss claims not substantiated by the FDA
Despite some reviews stating that the product worked for them, the scientific evidence supporting this product's effectiveness is lacking and as a result the product's claims are not backed by the FDA.
Hydroxycut reviews
Products are available both through their own website, and at retailers like Walmart and Amazon.
The best way to get a good understanding of Hydroxycut products is by looking at what customers are saying. From thousands of reviews across their products on Amazon, on average the supplement has 4 out of 5 stars. Supplements will often struggle to reach 5 out of 5 because as mentioned they will not necessarily work for all people.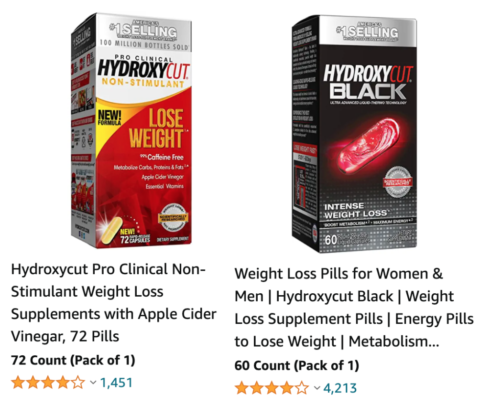 Alternatives to Hydroxycut
If you're looking to make diet, supplement or lifestyle changes to help you with weight loss it's best to understand whether or not these are actually suited to you before you expend time and money on them. Companies like SelfDecode may offer an alternative or complementary approach to using these supplements.
If you have problems managing your weight for example, it may be worth utilizing the SelfDecode Weight DNA Wellness Report which analyzes over 455,000 genetic variants to identify whether they are making it more difficult for you to manage a healthy weight. Secondly, the report uses your genetic data to provide you with personalized recommendations which have been scientifically proven to help with weight management.
Related