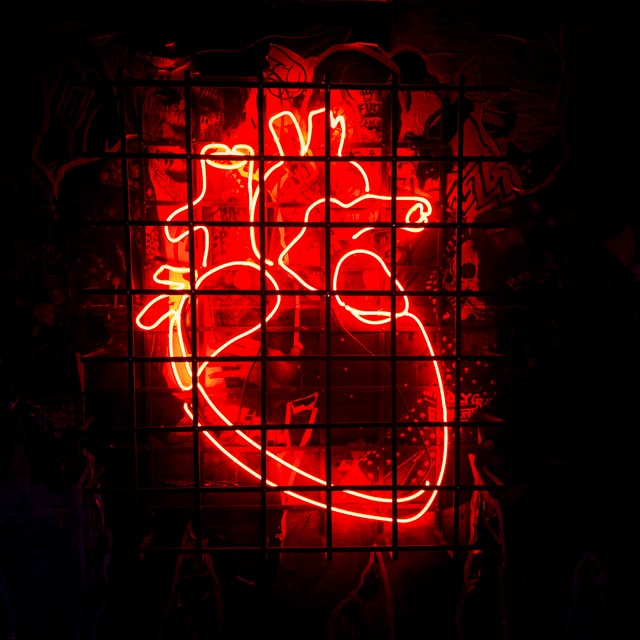 Overview
Products: Veritas Genetics provides COVID-19 testing, whole genome sequencing (WGS), and genetic counseling. Genetic tests can be ordered only with the consent of a doctor.
Cost: COVID-19 molecular tests and antibody tests cost $120 and $99, respectively, WGS costs $599. An hour-long genetic counseling session costs $299.
Reports: Veritas Genetics WGS reports have two variations. The myGenome report offers a service for customers interested in proactively interpreting their genetic information. The myGenomeDx is a specialized service geared towards people who are searching for a genetic link to their health issues.
Raw Data Access: Veritas offers raw data access for an additional fee of $99.
Privacy: Veritas Genetics claims that they will not sell or rent any personal health data to third parties without the user's permission. They state that under limited circumstances, data could be used for research and business purposes.
Alternatives: SelfDecode delivers personalized and scientifically supported genetic reports with wellness recommendations and symptoms analysis, without the sale or sharing of any client data.
Pros
Testing kits are offered as part of the cost of each testing package
Gene variant risks are shown in reports in an intuitive way
Veritas boasts that their state of the art laboratories allow for review and interpretation of customer's genes by a team of experts
Veritas Genetics offers in-house genetic counseling, further streamlining the customer experience
Raw genetic data access is available for the user, but for an additional fee
Cons
Veritas does not allow customers to order and use their own tests; they must consult with a doctor in order to access the Veritas Genetics products
There are no personalized health recommendations offered by Veritas, instead, genetic counseling is offered for an additional fee
There is no personalized genetic blog or symptoms analyzer for the user to access and explore
Turnaround time for the WGS at Veritas is up to 16 weeks
About Veritas Genetics
Based out of Danvers, Massachusetts, the company was founded in 2014 by a group of genetic experts from Harvard Medical School. Veritas Genetics' stated goal is to empower people to live healthier and longer.
Veritas operates internationally and has subsidiary offices in Europe and Asia. They were the first company to introduce whole genome sequencing.
In December 2019, Veritas Genetics stopped offering its WGS service to customers in the United States because of struggles to raise new funds. Some speculate that part of the reason is that investors were uncertain about investing in start-ups that have raised financing from funds with roots in China. The company has since resumed its services in the US.
Overview of Veritas Genetics Products and Features
COVID-19 Testing
Veritas Genetics offers both a standard COVID-19 test and an antibody test. The tests can only be obtained if they are authorized by a doctor.
Whole Genome Sequencing (WGS)
Veritas Genetics WGS reports have two variations. Figure 1 shows an infographic prepared by Veritas that shows the differences between the two.
The myGenome report includes a disease risk report, a traits report, a clinical report, drug sensitivities (offered as the myGenome PGx by Veritas), and a carrier status report. The myGenome reports are generated for people who are interested in proactively interpreting their genetic information.
The myGenomeDx service is geared towards people who have medical issues or symptoms and want to understand if there is a genetic cause of the issue. Both myGenome and MyGenomeDx are only accessible with the recommendation of a doctor.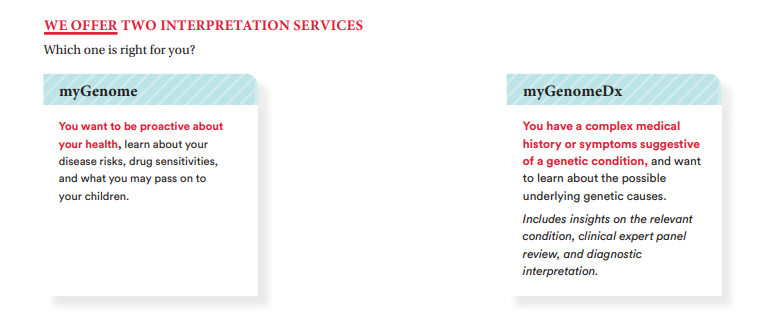 Figure 1: Veritas Genetics' two interpretation options for WGS
Review of Veritas Genetics Reports
Veritas Genetics WGS reports cover five main topics: traits, risk, drug sensitivity (PGx), carrier, and a clinical report. Veritas also notes that ancestry data can be understood with their WGS product.
Each topic is part of the WGS report provided by Veritas Genetics. This review will examine each independently.
Traits Section
The traits and wellness topic focuses on genes linked with certain physical traits such as immune function, physical strength, and nutrition. Figure 2 shows some of the traits and associated genes that Veritas analyzes.
No nutrition, supplement, or lifestyle advice is included in these reports. Users must contact a doctor or genetic counselor to get advice regarding their trait and wellness topic information.

Figure 2: Sample of traits and associated genes provided by Veritas Genetics
Risk Section
The risk topic analyzes genes and classifies variants as established, likely, uncertain, or no risk. Figure 3 shows the classification descriptions according to Veritas Genetics.
Notably, Established Risk classification only occurs when there are multiple high-quality studies or a rigorous meta analysis showing a significant link between the gene variant and the pathology.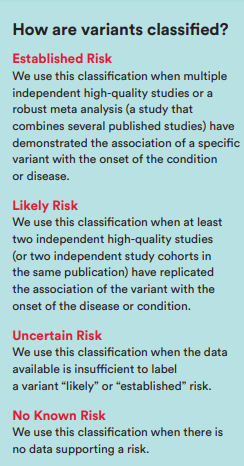 Figure 3: Gene Variant Risk Classification
Drug Sensitivity (PGx) Section
According to Veritas, the pharmacogenomics (PGx) section indicates how one's genes respond to certain prescription drugs. They encourage using the information in conjunction with a physician to understand the best way medications can improve the health of the user.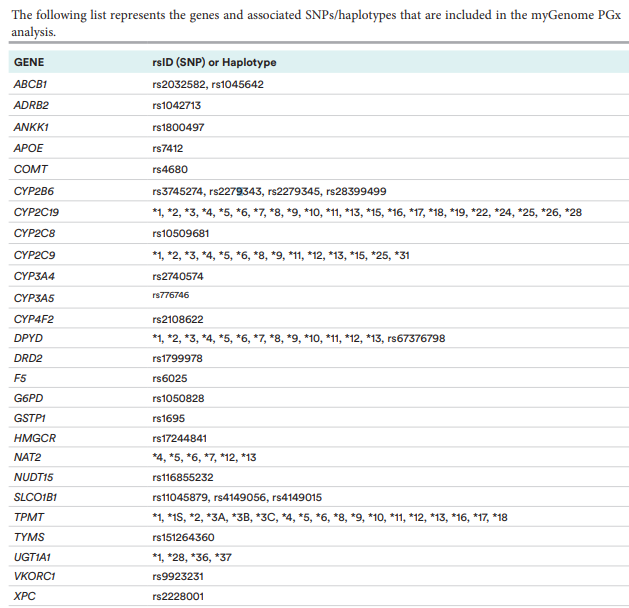 Figure 4: List of genes and associated SNPs used in the PGx analysis
Carrier Section
The carrier topic is linked to the clinical section of the myGenome WGS report. The report lists recessive diseases that are linked to certain genes. 24 specific genes are covered in this section of the report, as seen in figure 5.
For both the carrier and clinical section, Veritas offers a version designed for the consumer and another version tailored to healthcare providers. Figure 5 is an example of what is created for the carrier section.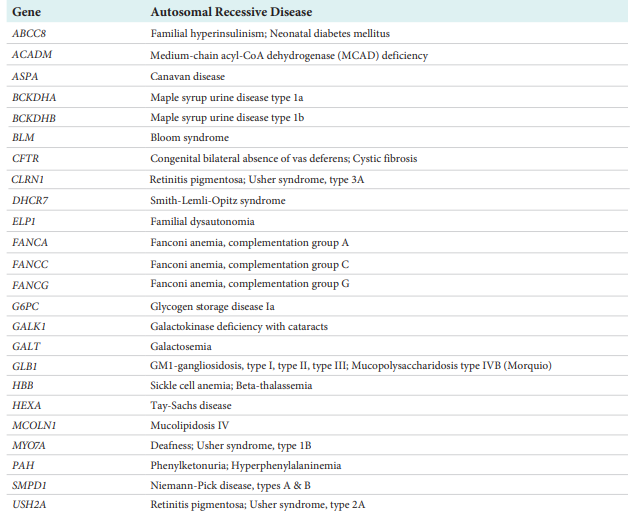 Figure 5: List of 24 genes and recessive diseases covered in the carrier section
Clinical Section
According to Veritas, the clinical section examines genetic disorders and 59 specific genes that are associated with them. Figure 6 shows some of the genes that are analyzed in the clinical section of the report.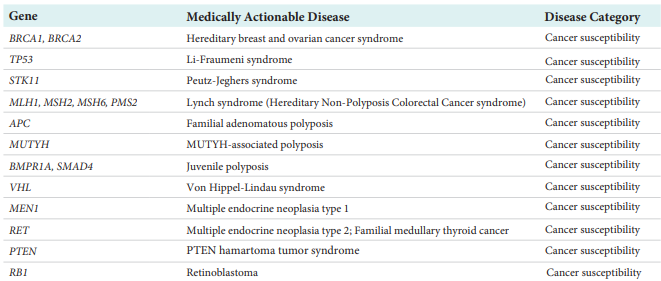 Figure 6: Clinical section showing a portion of the 59 genes selected
Alternatively, the clinical section provides a specialized healthcare provider report that is much more detailed, albeit more complicated. Part of a sample clinical report provided by Veritas Genetics can be seen in figure 7.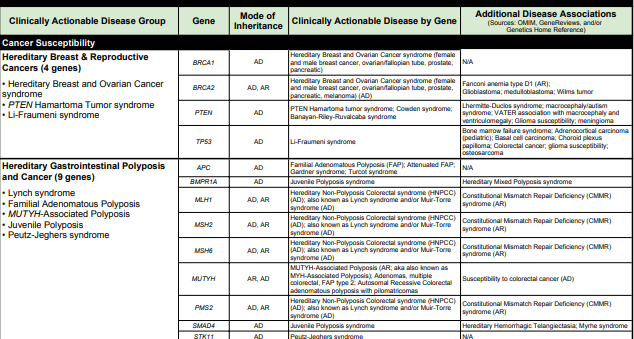 Figure 7: A more complicated clinical section prepared for healthcare professionals
Veritas Cost
The WGS that Veritas Genetics offers starts at $599. Genetic counseling is complementary for people deemed high risk through WGS, but only for 15-20 minutes. If customers are still interested in counseling, the hourly rate is $299.
COVID-19 molecular and antibody testing are $120 and $99, respectively.
Is Whole Genome Sequencing worth it?
Not yet.
Whole genome sequencing means that the test examines almost every gene within the genome, which is roughly 25,000 genes and 4 to 5 million SNPs (variations within each gene that have a meaningful impact on your health).
Currently, only a limited amount of SNPs have been studied by scientists, so only a small portion of the results from a WGS test can provide you with any meaningful information. At the moment, the difference in information between a standard SNP chip test (like one from SelfDecode) and a WGS test is negligible.
As more research in genomics is done and databases expand, WGS will inevitably become more useful. However, there is no way to know how long it will be before that happens and by the time it does, it is entirely possible that even more advanced and accessible testing will be available.
Whole genome sequencing is far more expensive than other prominent DNA testing kits on the market that test up to a million SNPs. A test from SelfDecode, for example, will cost you $90 – this is far more affordable than the $599+ cost of WGS with Veritas Genetics.
At this time, you are getting very little valuable input for the significant extra cost required to have whole genome sequencing done. In addition, companies like SelfDecode use AI and machine learning to accurately predict and analyze up to 83 million genetic variants from a typical DNA file. This means you can receive more information for a fraction of the price of WGS.
Veritas Genetics Health Recommendations
Health recommendations are not offered directly to customers. Genetic consulting with a health-care professional is the main vehicle for health recommendations.
Recommendations are not directly provided in the reports; there is only information about the genes being analyzed. For further input, the user is encouraged to contact a third-party specialist linked with Veritas Genetics, or consult with their own doctor.
Veritas Genetics Privacy and Security
Veritas Genetics claims that all data collected and used by the company will not be sold or rented to any third party. Their privacy policy states that all personal health data will be protected, but includes a clause reserving the right to share personal health data with business associates.
Noticeably, there was a security breach in 2019 at Veritas Genetics. The company claims that genetic and personal health records of customers were not affected.
SelfDecode vs Veritas Genetics
SelfDecode delivers natural supplement, diet and lifestyle suggestions based on your genes that you can implement right away. Veritas Genetics does not deliver suggestions directly to the customer, just genetic information.
SelfDecode tells you why they make each recommendation so that you can understand the science behind the suggestion. Veritas Genetics only provides recommendations through their genetic counseling service.
SelfDecode prioritizes recommendations based on their analysis of all the relevant genes instead of one gene at a time (through reports). Veritas does not provide recommendations directly to the user.
SelfDecode takes a holistic approach to give recommendations that are best for your genes AND the health topic. Veritas Genetics does not take a holistic approach, and recommends consultation with a doctor.
SelfDecode has the world's first and only personalized genetics blog that allows you to get new gene-based recommendations daily. Veritas Genetics does not have a personalized genetic blog for users.
SelfDecode is the most comprehensive and looks at more genes & SNPs (up to 83 million) to deliver the best analysis of genetic risks. While Veritas Genetics offers WGS, their reports are not as comprehensive as SelfDecode, and Veritas' genome sequencing can be expensive.
SelfDecode supports everything with peer-reviewed scientific studies in their research and checks for contradicting information. Veritas Genetics uses a team of experts to analyze the data users send to them.
SelfDecode never sells your data or gives it away. Veritas Genetics makes a similar claim not to sell your data.
Comparisons
SelfDecode
Veritas Genetics
Color Genomics
Ambry Genetics

Personalized health and wellness recommendations

Yes

No
No
No
Personalized blog posts
Yes
No
No

No

Products

DNA testing, wellness reports, research-based personalized blog posts, health recommendations, direct-to-patient test kits.

COVID-19 testing, WGS, genetic counseling
DNA testing with a focus on cancer screening, genetic tool for health-care professionals, limited health recommendations
Genetic tests for health-care professionals, whole exome sequencing for health-care professionals

Raw Data Access

Yes

Yes, for $99
No

No

Cost (USD)
$97-$387
$99 – $120 for COVID-19

$599+ for WGS

$249 per test variable depending on insurance coverage

$100-$3000 variable depending on insurance coverage
Veritas Genetics Reviews
Customer reviews of Veritas Genetics are mixed, but most are negative on social media and the Better Business Bureau. Many customers are having difficulty interpreting the information on the reports and are frustrated.
DNAtestingchoice- Customer Average Rating of 3 of 5 stars
Better Business Bureau- Customer Average Rating of 1.2 of 5 stars
Social media discussions mostly pertain to news surrounding the company. One disgruntled Twitter user claimed that 2 years have gone by since his purchase of WGS with Veritas Genetics and he has not received a response.
Alternatives to Veritas Genetics
SelfDecode – SelfDecode offers an annual subscription for under $100 that offers access to dozens of wellness reports with personalized health recommendations, and a guarantee to never sell your personal health data.
Veritas Genetics Review Summary
Whole genome sequencing is an intriguing and promising tool for people to better understand themselves. However, the current cost and lack of significant data showing a relationship between particular genes and health outcomes is not yet consumer friendly.
Veritas Genetics provides a quality service, but lacks personalized recommendations and analysis delivered directly to the consumer. A better option for people who want to improve their health by understanding their genes would be a specific DNA testing service, such as SelfDecode
SelfDecode provides a service supported by scientific data at a fraction of the price. By using AI and machine learning, SelfDecode can analyze up to 83 million genetic variants from a typical DNA file to delivered recommendations tailored to your genetic profile. For healthcare providers, SelfDecode offers professional plans to help optimize patients' overall well-being.
Related