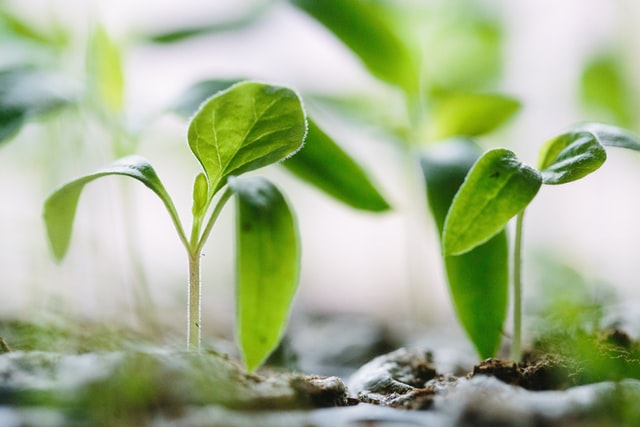 Overview
Products: 19 unique DNA tests are offered, covering topics such as metabolism, behavior, fitness and nutrition, and lactose intolerance. A personalized vitamin service is also offered by Orig3n.
Cost: $29-$149 per report. A cheek swab test is included with the purchase of a report. Orig3n only accepts data from their own tests. The Personalized Vitamin service costs $601 if it is purchased for a year with the vitamins, nutrition, and fitness DNA tests included.
Reports: Reports vary depending on the topic; generally they cover less than 100 SNPs per report. Orig3n offers recommendations for vitamins, diet, and lifestyle, but their reports are heavily criticized.
Raw data access: No
Privacy: Orig3n claims that it will not give away or sell collected data to any third party.
Alternatives: SelfDecode – The best option for health-focused DNA analysis with personalized reports, symptom analysis, and health recommendations.
Pros
Cheek swab is convenient and non-invasive
Reports as low as $29
Vitamin, diet, and lifestyle recommendations
Wide variety of topics; 19 unique reports
Cons
No ancestry information
US only
Accusations by former employees of unreliable testing
No raw data access
About Orig3n
Orig3n was founded in Boston, Massachusetts by co-founders Kate Blanchard and Robin Smith, both experienced in the consumer genetics industry. The company has received $76 million in funding since its inception in 2014.
The mission of the company is to revolutionize the way people think about health and empower them to understand more about their mind and body. Additionally, Orig3n seeks to advance a revolution in regenerative medicine, and build an educated global community.
Orig3n has been in the midst of many controversies, including allegedly being unable to discern between dog and human DNA, and generating a seven-page report with lifestyle recommendations for a Labrador Retriever.
Review of Orig3n Products & Features
Orig3n offers 19 unique reports. Unfortunately, the reports only analyze a limited set of less than 100 SNPs, and customers must purchase each one separately, except for the fitness and nutrition bundle, which combines the two.
Orig3n only accepts cheek swab tests that are given to the customer when they order a report. Users cannot upload their preexisting raw DNA data to generate the reports, and the company does not give users access to their raw files.
The company also uses a mobile app to view reports and recommendations.
Review of Orig3n Reports
Each Orig3n report will generate gene profiles based on the cheek swab sample that the customer provides. The profiles are ranked as "gifted", "normal", or "adapt" as seen below. "Gifted" is marked as positive, and "adapt" is negative in relation to the trait associated with each gene.
Results can be viewed on the Orig3n LifeProfile app, available for free in the Apple App Store and on Google Play.
The reports also include health and lifestyle recommendations to the user, such as sports that would fit their genetic profile.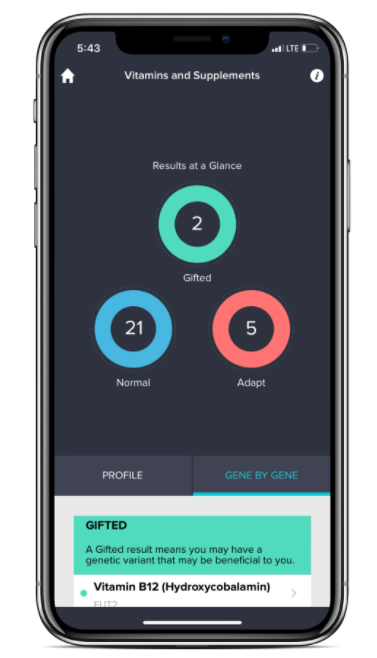 The 19 reports can be organized into 4 main categories: Vitamins, Fitness, Nutrition & Weight Loss, and Beauty. This section will outline each category.
Vitamins
Orig3n offers a vitamin DNA test, and a personalized vitamin subscription service. The Vitamins DNA Test analyzes genetic information and investigates how the user will process vitamins and minerals. Some of the genes analyzed can be seen below: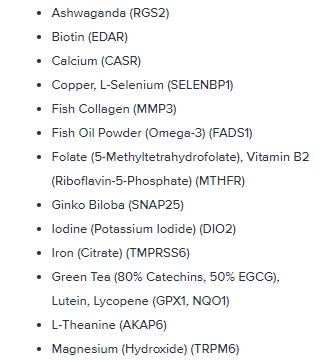 The personalized vitamin service will use this information to provide customers with the specific quantity and ingredients of vitamins sent directly to them. When the annual subscription is purchased, the Fitness and Nutrition DNA tests and reports will be included.
Fitness
The fitness category encompasses exercise recovery, metabolism, muscle strength, and more. Orig3n also offers specialty products such as the "superhero" and "U.S. Ski and Snowboard" test, which can include fitness traits. Some of the traits and genes linked to them are listed below.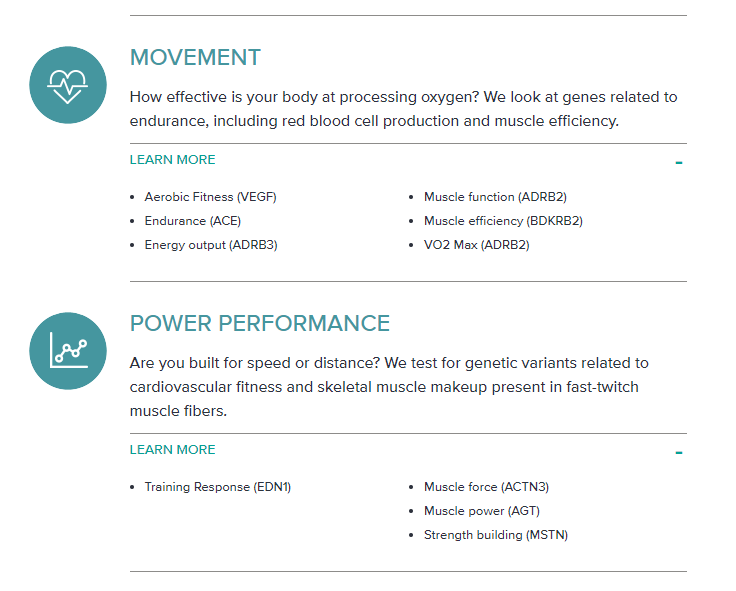 Nutrition & Weight Loss
The Nutrition DNA Test offered by Orig3n seeks to find how customers' bodies respond to certain food and nutrients. Included in this test is a hunger and weight analysis, as seen below. Recommendations of what foods to potentially avoid or eat more of are incorporated into the reports.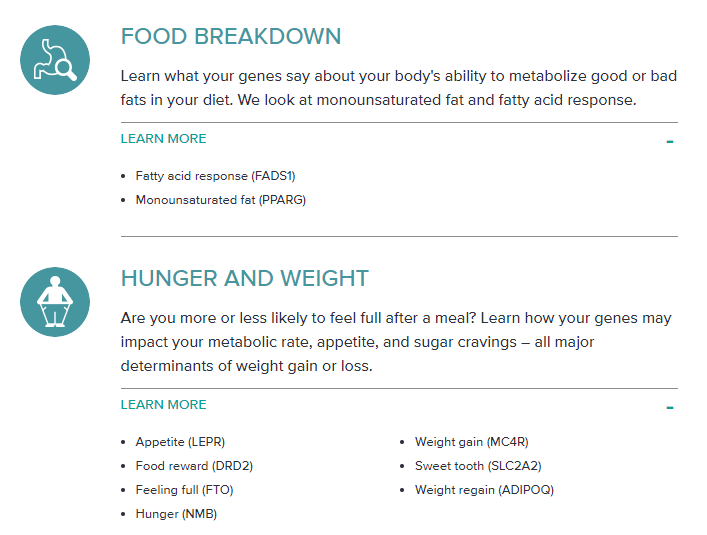 Beauty
The Beauty DNA Test provides genetic measurements on traits such as hair graying and skin elasticity.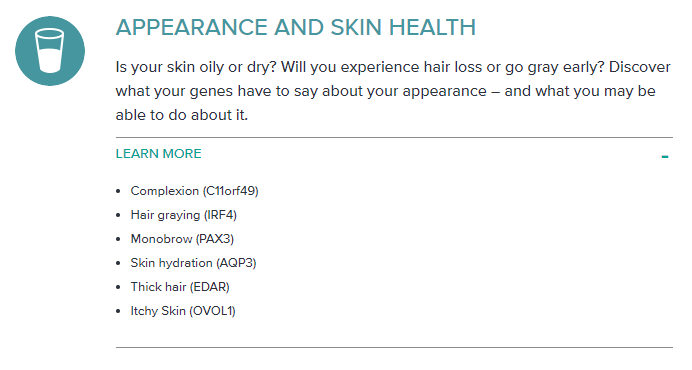 Importantly, Orig3n customers should be wary of potential inaccuracies in the analysis they receive. As mentioned above and in the review section below, Orig3n has been accused of providing inaccurate results to their customers by former employees who claim that the recommendations are simplistic and lacking scientific evidence.
Cost of Orig3n
Orig3n's testing and reports range from $29-$149 each.
The Personalized Vitamin Service is priced at $601 for an annual subscription that includes vitamin delivery, and the Fitness and Nutrition tests and reports.
It will cost $351 for a 6-month personalized vitamin service subscription which includes only the Nutrition test and vitamin report and test.
For $201, a 3-month personalized vitamin service subscription is available that only includes the Vitamins test necessary for designing the personalized vitamins, with no additional testing or reports.
Health Recommendations from Orig3n
Orig3n offers a variety of health recommendations for users, including diet, vitamin suggestions, and lifestyle advice. The advice will be tailored to the type of DNA test that the customer orders.
For example, the Vitamin DNA test will indicate what vitamins would be best for the customer and designing a personalized package to purchase. The Fitness DNA test will explain what workouts are best for the user (according to Orig3n).
Importantly, the accuracy of Orig3n DNA testing, reports, and recommendations has been questioned heavily by former employees and consumers of the product. The reports themselves do provide scientific evidence and in-depth detail regarding the genes being tested, but do not embed scientific research into the reports.
Review of Orig3n Privacy & Data Security
The privacy and data protection that Orig3n offers includes a promise not to sell or give away any data to third parties. Orig3n explicitly states that all genetic information provided to them is the sole property of the user and that any use of the information other than to provide their service will require the consent of the customer.
Orig3n claims that all data is encrypted and users can choose to destroy the data they provide at any time.
SelfDecode vs Orig3n
SelfDecode delivers natural supplement, diet, and lifestyle suggestions based on your genes that you can implement right away. Orig3n offers vitamin, diet and lifestyle suggestions, but they are scrutinized for their accuracy.
SelfDecode tells you why they make each recommendation so that you can understand the science behind the suggestion. Orig3n's rationale for their suggestions is included in their DNA analysis reports, but unlike SelfDecode, scientific references are not embedded throughout the reports.
SelfDecode prioritizes recommendations based on their analysis of all the relevant genes instead of one gene at a time (through reports). Orig3n does not prioritize the recommendations, since customers have to purchase each report separately. The results are not prioritized depending on what is the most relevant.
SelfDecode takes a holistic approach to give recommendations that are best for your genes AND the health topic. Orig3n addresses each health topic separately because each report is sold individually. While Orig3n provides recommendations within their reports, they cover a very limited number of health topics, making it difficult to take a truly holistic approach to your health.
SelfDecode has a team of over 60 highly skilled scientists, MDs, PhDs, NDs, and software engineers to make sure they deliver the most accurate and science-based health information. Orig3n has been amidst many controversies regarding the accuracy of their tests.
SelfDecode is the most comprehensive and looks at more genes & SNPs (up to 83 million) to deliver the best analysis of genetic risks. Orig3n is not very comprehensive, and only provides information about the limited number of genes covered in each report.
SelfDecode supports everything with peer-reviewed scientific studies in their research and checks for contradicting information. Orig3n lacks scientific research and is criticized for its lack of accuracy.
SelfDecode never sells your data or gives it away. Orig3n makes the same claims.
Comparisons
| | | | | |
| --- | --- | --- | --- | --- |
| | SelfDecode | Orig3n | GenePlaza | Genomelink |
| Personalized & holistic health recommendations | Yes | Yes | No | No |
| Genes & genetic variants analyzed | Up to 83 million genetic variants | 100 SNPs per report | Unclear | A few per report |
| Products | DNA testing, wellness reports, research-based personalized blog posts, health recommendations | DNA testing, traits, health and fitness recommendations, personalized vitamin delivery service | Genetic apps and DNA testing | Health and ancestry reports, trait reports |
| Raw data access | Yes | No | Yes | No |
| Cost (USD) | $97 – $387 | $29-$149 for each report, $601 for annual vitamin delivery service | $2-$195 | $0-$294 |
Orig3n Reviews
Better Business Bureau – 35 customer reviews of 1 star of 5. BBB rating of F.
Both the official Better Business Bureau and customer reviews rate Orig3n as dreadful. 34 of the 35 customers rated Orig3n at 1 star out of 5. The customers all have similar claims; they paid for the service and never received anything in return or any correspondence until many months later.
237 Amazon Customer Reviews- 2.8 of 5 stars
Amazon reviews of Orig3n are mixed, but mostly negative. The most common review that customers left was 1 star out of 5. Customers are extremely frustrated with their business practices. Many customers never got results, or their results are inaccurate.
Read what people are saying about Orig3n on Twitter and Reddit
Alternatives to Orig3n
SelfDecode: The best option for people interested in learning more about their health and how their genes influence it. SelfDecode offers personalized health recommendations supported by peer-reviewed scientific evidence that users can verify.
Orig3n Review Summary
Orig3n offers a variety of DNA tests and features several health topics ranging from beauty to fitness. Unfortunately, Orig3n has been caught up in many controversies, including most recently being shut down by the Department of Public Health in Massachusetts for unreliable COVID-19 testing in August 2020.
For people that are looking to improve their quality of life or looking for more information about their DNA, Orig3n does not seem like a valuable or accurate service to purchase. When it comes to your health, it is important to be able to verify that the recommendations you've been provided are backed by peer-reviewed research.
An alternative such as SelfDecode uses AI and machine learning to accurately predict and analyze up to 83 million genetic variants from a typical DNA file. SelfDecode offers over 30 health reports with personalized and prioritized recommendations, all backed by science.
Related