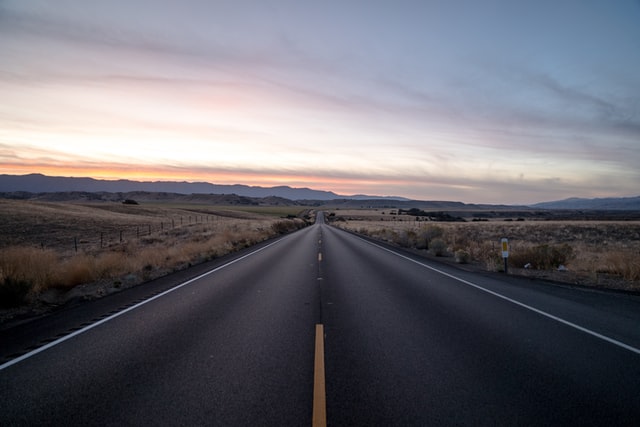 Overview
Products: myDNA offers fitness and nutrition DNA insights through a subscription
Cost: DNA lab analysis costs $89, subscription costs $12.95 per month
Reports: Nutrition & Fitness
Raw data access: No
Privacy: myDNA reports can't be used to identify you, nor will they have any bearing towards insurance policies. All collected DNA data is encrypted.
Alternatives: SelfDecode: The best option for health-focused DNA analysis with personalized reports, symptom analysis, and health recommendations.
Pros
The company offers the myDNA Life mobile app
The sample collection method is a simple cheek swab
Provides recommendations to make your workouts more effective
Cons
myDNA tests do not analyze any genetic factors which indicate food allergies or intolerances.
Focuses only on fitness and nutrition insights.
No desktop access.
US customers may have a lengthy wait for results as the test kit must ship from and be sent back to Australia.
Only available in a few selected countries.
About myDNA
myDNA was founded in 2007 by Les Sheffield, who has been at the forefront of genetic research since the 1980s. Dr. Sheffield qualified as a clinical geneticist in 1976, later overseeing the introduction of a screening program for Down's Syndrome in pregnancy. More recently, he has focused his interest on pharmacogenomics and the role genes play in metabolism.
After their success in selling fitness, diet, and medication tests in Australia, the company launched in the UK early in 2020, selling its Weight Management Test exclusively via Lloyds Pharmacy. In May 2019, the company launched in the US, making available their Nutrition & Fitness and Vitamins test kits.
The myDNA clinical team consists of pharmacists, molecular and clinical geneticists, researchers, genetic counselors, and sports dietitians.
Review of myDNA Products & Features
myDNA offers a DNA test and provides meal plans and workout advice based on the user's genetic results. The company also considers the user's health goals to give them the most personalized recommendations. On their website, the company showcases six health goals available to choose from.
Nutrition-related goals include to lose, maintain, or gain weight, while fitness goals cover building strength, getting toned, or improving fitness. Then, the company provides meal and fitness plans based on DNA and health goals.
To get access to the personalized health plan, users need to sign up for a membership, which myDNA says can be canceled at any time. The company allows users to keep all DNA insights they unlock before canceling their subscription.
myDNA is present in Australia, the US, New Zealand, Canada, Indonesia, and the UK.
Review of myDNA Reports
myDNA has a mobile app where users can access their personalized health plans. The screenshot below illustrates the fitness section of the app. Users can easily navigate through different results.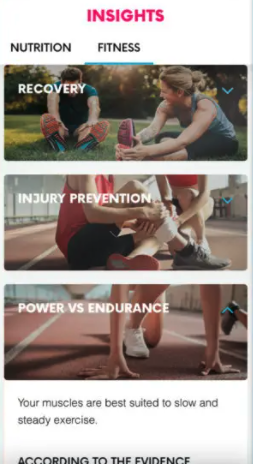 DNA Meal Plans
myDNA's nutrition reports take into consideration DNA results as well as other factors, such as age, gender, weight, height, and goals to deliver a personalized meal plan. The results include calorie and macronutrient calculations to help users keep a balanced diet.
Within the app, users can find their meal plan specific for each day. It includes breakfast, lunch, dinner, and two snack options, with the option to easily change a meal if the user wishes to, as seen below.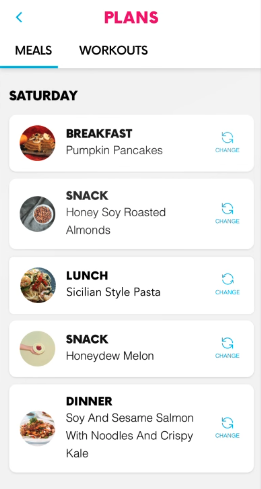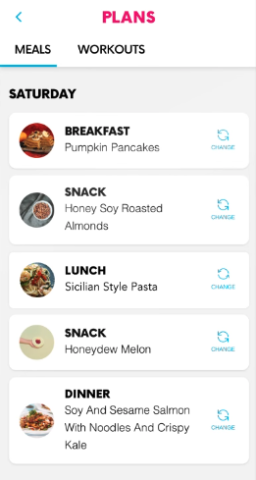 However, online reviewers point out you only receive one week's worth of recipes in your meal plan, after which you would need to figure out how to continue this DNA-based health journey by yourself.
Customers can also generate a shopping list with all the ingredients they would need for the week based on their meal plan.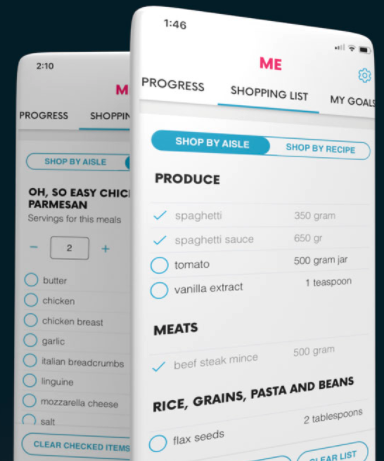 DNA Workouts
myDNA provides a fitness plan based on user's genetic make-up, fitness goals, and lifestyle. Similarly to the nutrition results, the information is available on the app. The workout routine is divided by day, and it includes the precise number of sets and repetitions users should aim for, with informative videos to help maintain proper form, and the option of choosing between home and gym workouts.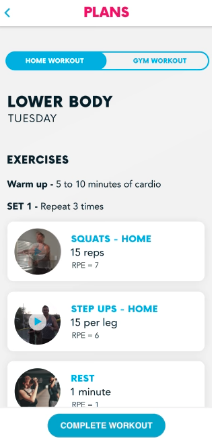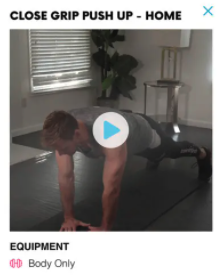 Some online users share that the workouts are not presented in the most user-friendly way, and people who are just beginning their fitness journey might be unfamiliar with some terms.
Cost of myDNA
myDNA has a different lineup of products and services available in different countries. The DNA analysis and health and fitness subscription available in the United States offers a continually updated set of fitness and diet insights and reports.
The lab analysis is $89 and the subscription is $12.95/month. Prices may differ in other countries. myDNA offers 60 days free when users sign up for the membership plan.
Health Recommendations from myDNA
myDNA offers only nutrition and fitness advice tailored to each users DNA to help them achieve their health goals. The meal and fitness plans are very detailed and the app provides an easy way for users to consult their results.
However, the report do not offer any other health information beyond this limited scope. One customer reviewer points out that you'll only receive an analysis of a small number of SNPs related to fitness and diet, which means you might not get the full picture of your health.
Review of myDNA Privacy & Data Security
According to myDNA's site, "Your DNA sample and data remain your property, are stored on secure encrypted services, can be destroyed anytime at your request, and will never be shared without your consent."
Additionally, their site states, "myDNA's analysis is limited to only the DNA markers they report on. Your results won't include diseases, can't be used to identify you, nor will they have any bearing towards insurance policies."
SelfDecode vs myDNA
SelfDecode delivers natural supplement, diet, and lifestyle suggestions based on your genes that you can implement right away. myDNA only focuses on fitness and nutrition advice based on DNA.
SelfDecode tells you why they make each recommendation so that you can understand the science behind the suggestion. myDNA does have science-backed recommendations, however, they are minimal in scope and number.
SelfDecode prioritizes recommendations based on their analysis of all the relevant genes instead of one gene at a time (through reports). myDNA selectively chooses a small number of the most popularly referenced genes to make their recommendations.
SelfDecode takes a holistic approach to give recommendations that are best for your genes AND the health topic. Since myDNA focuses on a very narrow selection of genes per topic, they cannot be considered to have a holistic approach.
SelfDecode is the most comprehensive and looks at more genes & SNPs (up to 83 million) to deliver the best analysis of genetic risks. myDNA only looks at the most often referenced genes and SNPs for their analysis.
SelfDecode supports everything with peer-reviewed scientific studies in their research and checks for contradicting information. myDNA does offer scientific research articles to back up their reports, however, the scope is very narrow.
SelfDecode never sells your data or gives it away. myDNA also purports to handle your data in a secure manner.
Comparisons
| | | | | |
| --- | --- | --- | --- | --- |
| | SelfDecode | myDNA | FitnessGenes | Athletigen |
| Personalized & holistic health recommendations | Yes | Personalized but not holistic | Yes – but not holistic | Yes |
| Personalized blog posts | Yes | No | No | No |
| Products | DNA testing, wellness reports, research-based personalized blog posts, health recommendations | DNA testing, nutrition and fitness plans | DNA Analysis, DNA Upload, Genetic Workout System | DNA testing, health and nutrition recommendations, athletic performance reports |
| Raw data access | Yes | No | Yes | Yes |
| Cost (USD) | $97 – $387 | $89 for the lab analysis, $12.95/month for the subscription | $51 – $165+ | $0 (limited) – $600+ |
myDNA Reviews
Trustpilot (83 reviews) – 4.2 of 5 stars
Customers who reviewed the myDNA kit on Trustpilot gave it an overall positive rating. One customer shares that their results were vague and contradictory, and they were disappointed with what they received in the reports. Another reviewer complains that they got "very generic results".
Amazon Australia (5 reviews) – 4.6 of 5 stars
Amazon US (15 reviews) 3.7 of 5 stars
Most customers on the Australian Amazon site rated myDNA favorably, but this is too small a sample size to determine if this is the usual customer experience. Some of the US customers have mentioned the long wait for delivery and analysis. One customer points out you only receive one week's worth of recipes, which are expensive to reproduce.
Alternatives to myDNA
SelfDecode: The best option for health-focused DNA analysis with personalized reports and recommendations to improve your quality of life.
myDNA Review Summary
myDNA offers a DNA test to help users achieve their fitness goals and provides detailed meal and workout plans that take into consideration one's genes and lifestyle. The DNA analysis and reports offered on the US site appears to be regularly updated, since it operates on a subscription basis.
However, the company is narrowly focused on fitness and nutrition, leaving out many other important aspects that can help users achieve optimal health. Additionally, they only analyze a small number genes to make their recommendations. This could leave out thousands or even millions of genetic variants that can affect your well-being.
An alternative such as SelfDecode provides you a more comprehensive option with science-backed and holistic reports on over 30 health topics, and access to a lab analysis tool for a full picture of your health. SelfDecode uses AI and machine learning to accurately predict and analyze up to 83 million genetic variants and deliver personalized recommendations based on DNA and labs.
Related