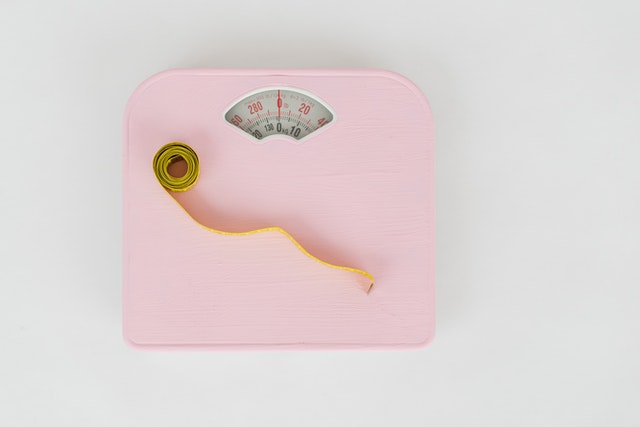 Overview
Products: A mobile app to help with weight loss, DNA testing.
Cost: Prices vary between $59 per month and $199 per year.
Reports: Weight-related report.
Raw data access: No.
Privacy: Noom may share personal information with various business partners.
Alternatives: SelfDecode offers a Weight DNA Report that analyzes 455,000+ genetic variants to give personalized health recommendations to help people achieve their health goals.
Pros
Provides educational articles to help users better understand food and nutrition.
The app helps users count calories, track exercises, and log blood pressure and blood sugar data.
Offers access to a health coach through the app.
Cons
Subscription prices can be costly.
The DNA test offered by Noom through Orig3n does not affect the program users are assigned to achieve their weight loss goals.
No desktop access.
About Noom
Noom is a weight-loss mobile app founded by two friends, Artem Petakov and Saeju Jeong. The company was founded in 2008, but the app was only launched in 2016. They are headquartered in New York City, with offices in Seoul and Toronto.
The company claims to have helped over 1.5 million users successfully lose weight. The mobile app is available internationally for iOS and Android.
How Does Noom Work?
Before creating a Noom account, the company gives the option of choosing between two goals: "Lose Weight For Good" and "Get Fit For Good".
After choosing a goal, users are prompted to answer a questionnaire regarding their health status and lifestyle. The first series of questions include age, gender, weight, and height, among other health-related information.
After filling out this initial survey, the app estimates how long it will take for the user to reach their goal weight.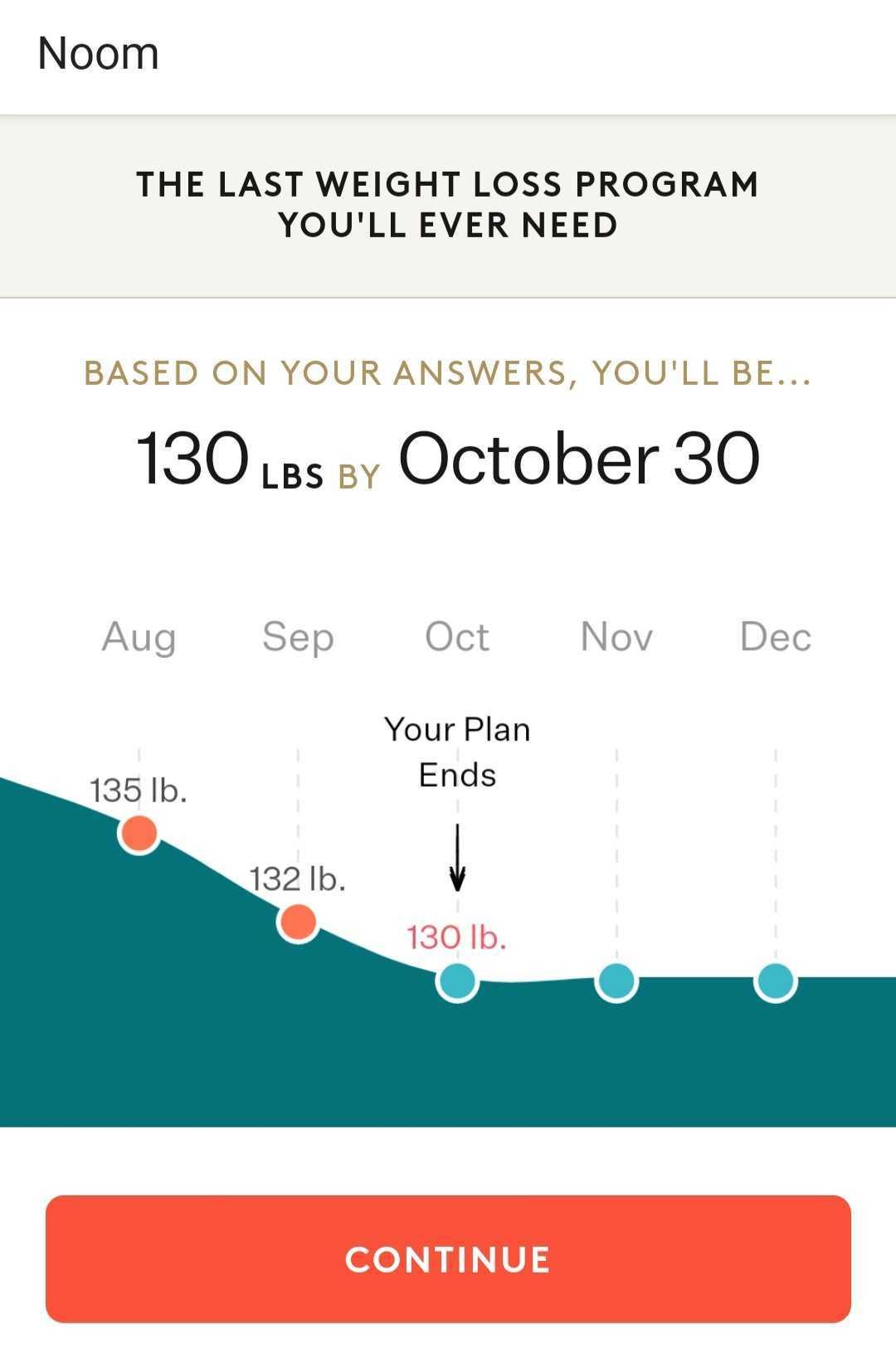 It is worth noting that if one enters a target weight as being their current weight, the app still estimates that they will reach their target weight a few months in the future.
Following this initial assessment, Noom asks more questions regarding the user's habits and behaviors, such as past events that may have triggered a weight gain, what other weight loss programs the user has used in the past year, and how they feel regarding weight loss.
Users also need to answer if they've been diagnosed with a health condition, such as diabetes, high blood pressure, osteoarthritis, and others. Other questions included are if the user has any physical limitations, dietary restrictions, or food allergies.
After filling out the survey, the app gives a calorie goal and connects members to their personal coach. In turn, users are prompted to start tracking their meals, weight, and activity. The company uses a color system to help people better understand the foods they are eating.
Green Foods are the least calorie-dense and/or contain the highest concentration of healthy nutrients.
Yellow Foods have more calories and/or less healthy nutrients than Green Foods and should be incorporated in moderate portions.
Red Foods are the most calorie-dense and/or have the least healthy nutrients and should be eaten less frequently and in smaller portions.
Noom also offers a psychology-based weight loss course with 10 mini-courses that users can complete at their own pace. The company claims that each mini-course provides knowledge, tools, and skills to help people lose weight and achieve their goals.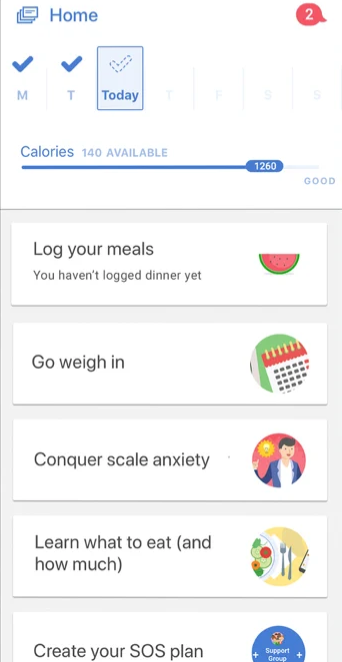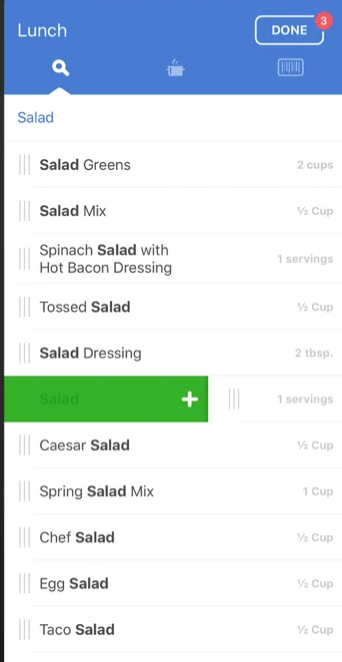 The Noom app also includes:
Food logging with over 1 million food items
Over 1,000 interactive lessons
1:1 coaching experience with personalized goal setting
Recipes
Group support
The company states that there are articles in several medical journals that describe the results users have achieved. These include the British Medical Journal, Scientific Reports, and the University of Sydney's Medical Center.
Noom DNA Test Review
Noom has partnered with Orig3n to offer a Noom-branded DNA kit. The Noom Weight Loss DNA Test analyzes 16 genes that influence weight. Comparatively, the SelfDecode Weight DNA Wellness Report analyzes over 455,000 variants to give a genetic risk score and offers personalized recommendations to help people reach their target weight.
Members can acquire a DNA kit from Orig3n during the signup process or from the add-on store within the Noom app. After the purchase is made, Orig3n is responsible for the rest of the process.
The DNA results obtained from the Orig3n DNA test are not included within the Noom app and are only available on the Orig3n app. Moreover, the results do not impact the Noom weight loss program. The company claims that the DNA results are meant to be informative to the user only.
Noom vs Weight Watchers
Both Noom and Weight Watchers are subscription-based programs that focus on helping their members lose weight. See the table below for a comparison of Noom vs Weight Watchers:
| | Noom | Weight Watchers |
| --- | --- | --- |
| Food tracking with barcode scanning functionality | Yes | Yes |
| Food logging | Color-coded system | SmartPoints |
| Biometric tracking | Yes | Yes |
| Recipes | Yes | Yes |
| Weight tracking | Yes | Yes |
| Daily lessons | Yes | No |
| Price | $59/month or $199/year | From $15 to $50 per month |
How Much Does Noom Cost?
Currently, users can try Noom for less than $1. After this 14-day trial, subscription prices can vary depending on the duration of the program. The monthly auto-recurring plan costs $59, while the annual plan is priced at $199.
How To Cancel Noom
To cancel Noom, users need to go to the Settings section of the app and click on "Manage Subscriptions". Members can also cancel Noom by accessing their subscription portal from a computer with the same credentials used to create the account.
Users get access to the subscription features until the end of the billing cycle.
Health Recommendations from Noom
Rather than providing a daily menu or specific food program, the company requires users to input everything they eat during the day and uses traffic light colors to help them understand how healthy they are eating.
The company claims that their program is based on behavioral change, and they provide users with daily articles to help them learn more about food and nutrition.
As an add-on, Noom offers meal and workout plans for an additional cost.
Review of Noom Privacy & Data Security
Noom claims that personal information is of the utmost importance to them. They use TLS encryption for users' account data, so it is only available to Noom and the user. The company uploads data to servers when needed to share with a coach, such as meals logged, weigh-ins, and exercises.
In their Privacy Policy, Noom states they may share personal information with various business partners.
Noom Reviews
There are many Noom reviews online. Customers are mostly satisfied with the mobile app, and they enjoy the educational aspect of the service.
Google Play – 260,000+ Customer Average Rating of 4.4 of 5 stars

Positive Noom reviews say that the coaching and educational aspects of the app are helpful. Users appreciate the reminders to log a meal and the motivational quotes during the day. On the other hand, negative Noom reviews comment on how the food database can be inaccurate, and that the subscription is expensive. Users also report a few bugs on the mobile app.
Apple Store – 560,000+ Customer Average Rating of 4.7 of 5 stars

Noom reviews on the Apple Store are widely positive. Customers say that it is easy for them to log their food in the app, but others point out that the app could be more user-friendly. Some users comment that the subscription could be less expensive.
See what people are saying about Noom on Reddit
The Noom Reddit community is a place where customers can post their Noom reviews. Reddit users share their experiences and give advice to new users.
Alternatives to Noom
Your DNA can influence your weight and how well you respond to certain weight-loss strategies. By taking into account the information hidden in your DNA, you can approach weight loss based on what your body truly needs.
For example, one particular variant of the FTO gene has been linked to eating more and food cravings, among other things. If you have this variant, the Mediterranean diet may be more beneficial to you.
The SelfDecode Weight DNA Wellness Report tells you the effects your genes have on your weight and gives you a genetic risk score based on over 455,000 variants. SelfDecode also provides prioritized and personalized recommendations based on your DNA to help you achieve your weight goals.
Noom Review Summary: Is Noom Worth It?
Noom makes it easy for users to log in their food and keep track of their calorie intake. The mobile app also provides educational content to help people better understand their food choices and nutrition.
However, despite offering a DNA test, the app does not take into account genetic results to customize a health plan tailored to the user's DNA. What's more, the Orig3n DNA test offered by Noom only analyzes 16 genes that can influence weight, and the results are only available on the Orig3n platform.
SelfDecode offers an alternative to those who wish to have a gene-based approach to weight loss. By using artificial intelligence and machine learning, SelfDecode analyzes over 455,000 genetic variants related to weight and gives personalized recommendations to help you reach your goals.
Related