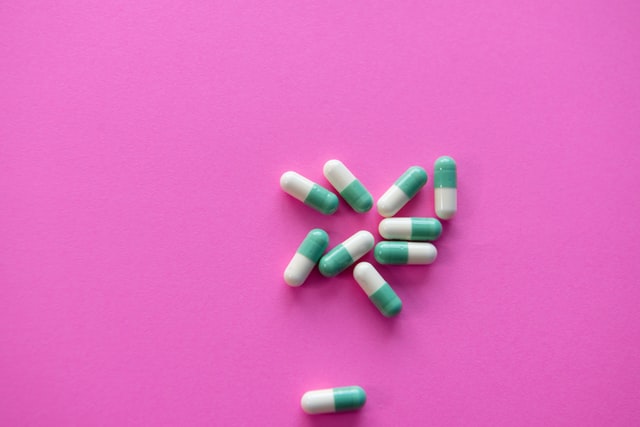 Overview
Products: Personalized vitamins, blood and DNA tests.
Cost: Vitamins starting from $8. Blood & DNA Testing from $99-$165.
Reports: Vitamins and Nutrition reports, personalized supplements.
Raw data access: Yes.
Privacy: Vitl states they do not sell or share personal information with third parties.
Alternatives: SelfDecode offers personalized health recommendations based on your DNA.
Pros
Offers personalized supplements.
Offers DNA & blood testing.
Cons
No option for users to upload their preexisting raw genetic files or previous lab results.
DNA & blood testing only available in selected countries.
About Vitl
Vitl is a personalized vitamin, DNA, and blood testing company founded in 2015 by current CEO Jonathan Relph. They have partnered with experienced doctors, biomedical scientists, and expert nutritionists to provide customers a simple and convenient way to understand and improve their health.
With headquarters in the United Kingdom, their vitamin packs are delivered to most countries in Europe, Australia, and the US. The DNA test is available in the UK, the US, and selected countries in mainland Europe, while the blood test is restricted to the UK.
Review of Vitl Products & Features
Vitl offers both at-home DNA and blood tests, which can be used to help develop supplement formulas based on the user's individual results.
The DNA Nutrition Test includes over 40 reports in the following categories:
Diet: 16 reports that inform on caffeine sensitivity, gluten intolerance, and more.
Beauty: 8 reports about acne tendency, eczema, and other skin traits.
Fitness: 3 reports that analyze fat vs muscle composition and other fitness-related aspects.
Pregnancy: 10 reports that include an analysis of weight fluctuation during pregnancy, how pregnancy affects vitamin levels, and more.
Sleep: 6 reports about caffeine metabolism and various sleep behaviors.
Health: 17 reports informing on vitamin and mineral absorption.
The Vitamin & Cholesterol Blood Test is a finger-prick blood test for a number of nutrient levels, such as vitamin D and iron levels, and cholesterol levels. This test is offered as a quarterly subscription service or single purchase.
Vitl's vitamins are delivered as a 28 or 30-day supply and are divided in the following categories:
Personalized
Multivitamins
Health Goals
Women's Health
Pocket Packs
Single Nutrients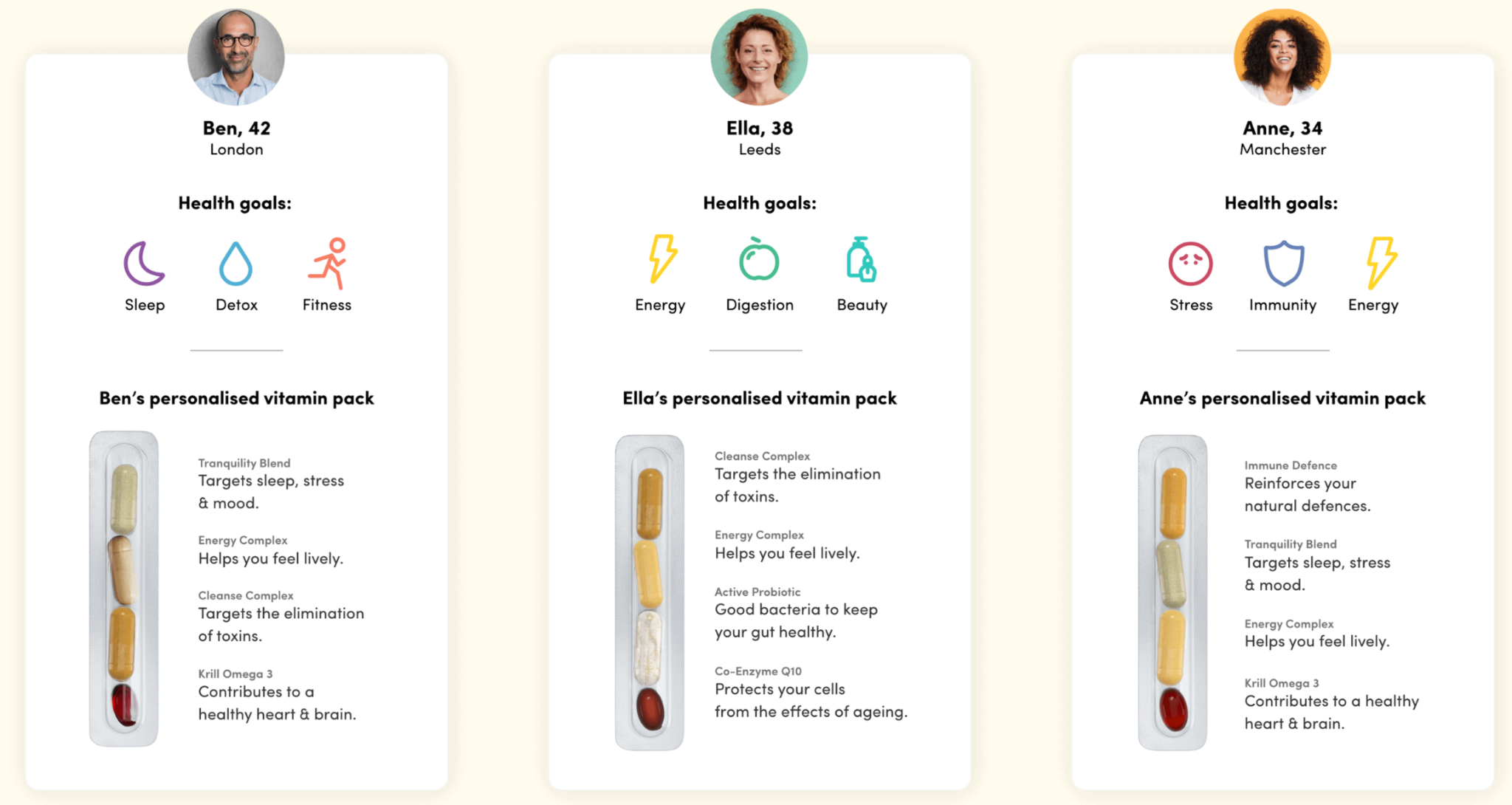 Vitl requires users to answer a series of health and lifestyle questions to provide a personalized vitamin formula, but they can also use DNA and blood test results to personalize their supplements.
Review of Vitl Reports
Vitl states it can take up to 2 weeks for the DNA sample to arrive at their laboratory, and another 2 weeks to process it. The company notifies the user by email when their results are ready for viewing in the Vitl account.
As can be seen from the sample report below, the company offers a brief summary of the trait analyzed and presents the option for users to expand on their results.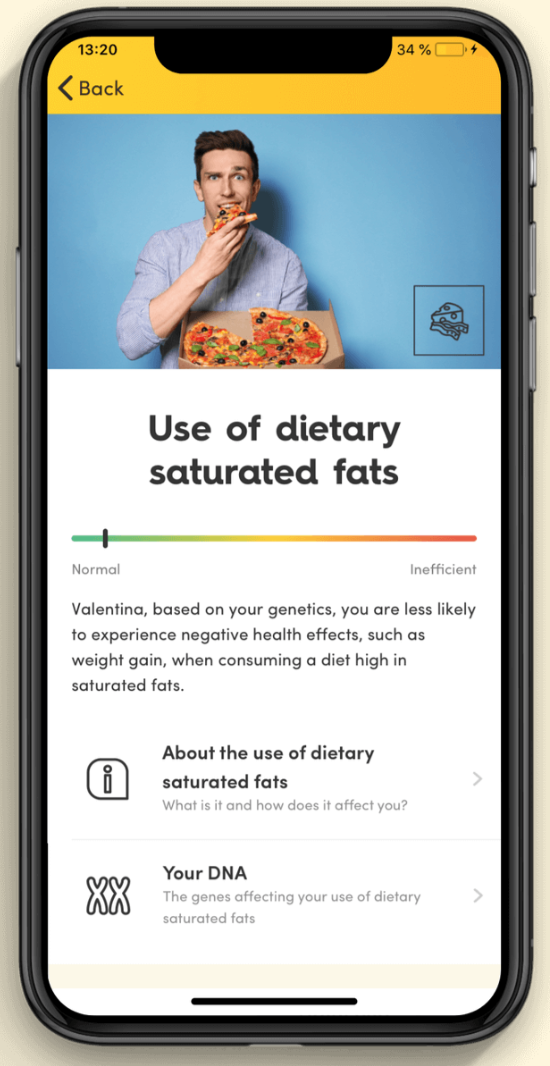 The report includes tips about to help with the trait. Vitl also explains what each trait means and includes a section describing how it can influence overall wellness.
Finally, the report explains how genetics play a role in each trait and tells the user their genetic variants.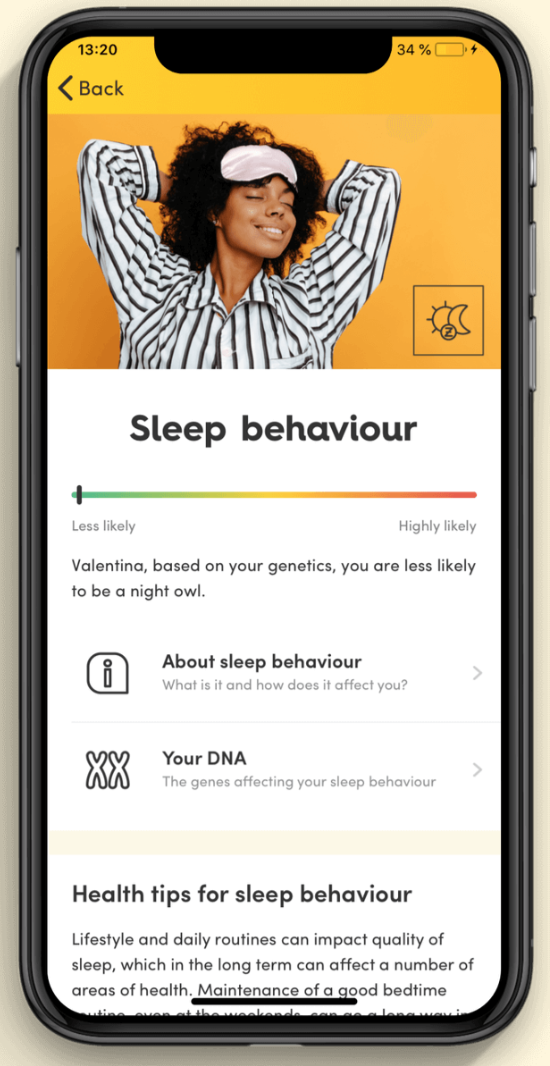 The blood results follow a similar format to the DNA test results.
Cost of Vitl
Vitl has a few options for at-home testing:
DNA Nutrition Test ($165)
Vitamin & Cholesterol Blood Test (from $99)
They also offer a variety of supplements at different prices (starting at $8).
Health Recommendations from Vitl
Vitl delivers a report to customers based on their blood and DNA test results, and the self-reported information from the health and lifestyle questionnaire. The company's main products are supplements, which can be personalized based on users' test results and questionnaire answers.
The company advises that their DNA tests do not cover disease risk, and state that they only test genetic traits directly related to daily well-being.
Review of Vitl Privacy & Data Security
Vitl states they do not sell or share customers' data with any third party unless necessary to complete the order delivery process or if required by law. The company is registered with the Information Commissioner's Office and is HIPAA compliant.
Vilt retains personal information for as long as necessary for users to use the services provided and as required to comply with applicable laws. Any excess DNA from the sample submitted to the company is destroyed by the laboratory.
Comparisons
SelfDecode
Vitl
Thriva
InsideTracker
Personalized & holistic health recommendations
Yes
No
No
No
Genes & genetic variants analyzed
Up to 83 million genetic variants & 1,000+ lab markers
Around 40 genes
35 lab markers
261 genetic variants
Products
DNA testing, wellness reports, health recommendations, lab test analyzer, personalized supplement formula, ancestry
DNA and blood testing, personalized vitamins
At-home blood tests, health and wellness reports
Blood and DNA testing, health and fitness reports
Raw data access
Yes
Yes
N/A
Yes, for $499
Cost (USD)
$99 – $249
$99 – $165 for tests

$8+ for supplements

$0 – $94+
$49 – $589
Vitl Reviews
Trustpilot – 1,000+ Customer Average Rating of 4.4 of 5 stars
Customers express satisfaction with Vilt's customer service, speedy delivery, and the fact that the vitamins are made with no bulking agents or binders.
Alternatives to Vitl
SelfDecode: A comprehensive DNA analysis that offers detailed health recommendations through over 300+ personalized health & trait reports. Additionally, getting access to SelfDecode Labs can offer insights on over 1,000 lab markers.
Vitl Review Summary
Vitl's vitamin packs are a great option for those on the go. The DNA & blood tests allow users to further customize their vitamin packs and receive a more personalized service.
However, for customers who are interested in a DNA test that covers beyond nutrition insights, SelfDecode can be a good alternative. SelfDecode analyzes up to 83 million genetic variants to deliver personalized diet, lifestyle, and supplement recommendations. What's more, get access to SelfDecode Labs and upload your labs to get insights on over 1,000 lab markers and how to optimize them.
Related Articles