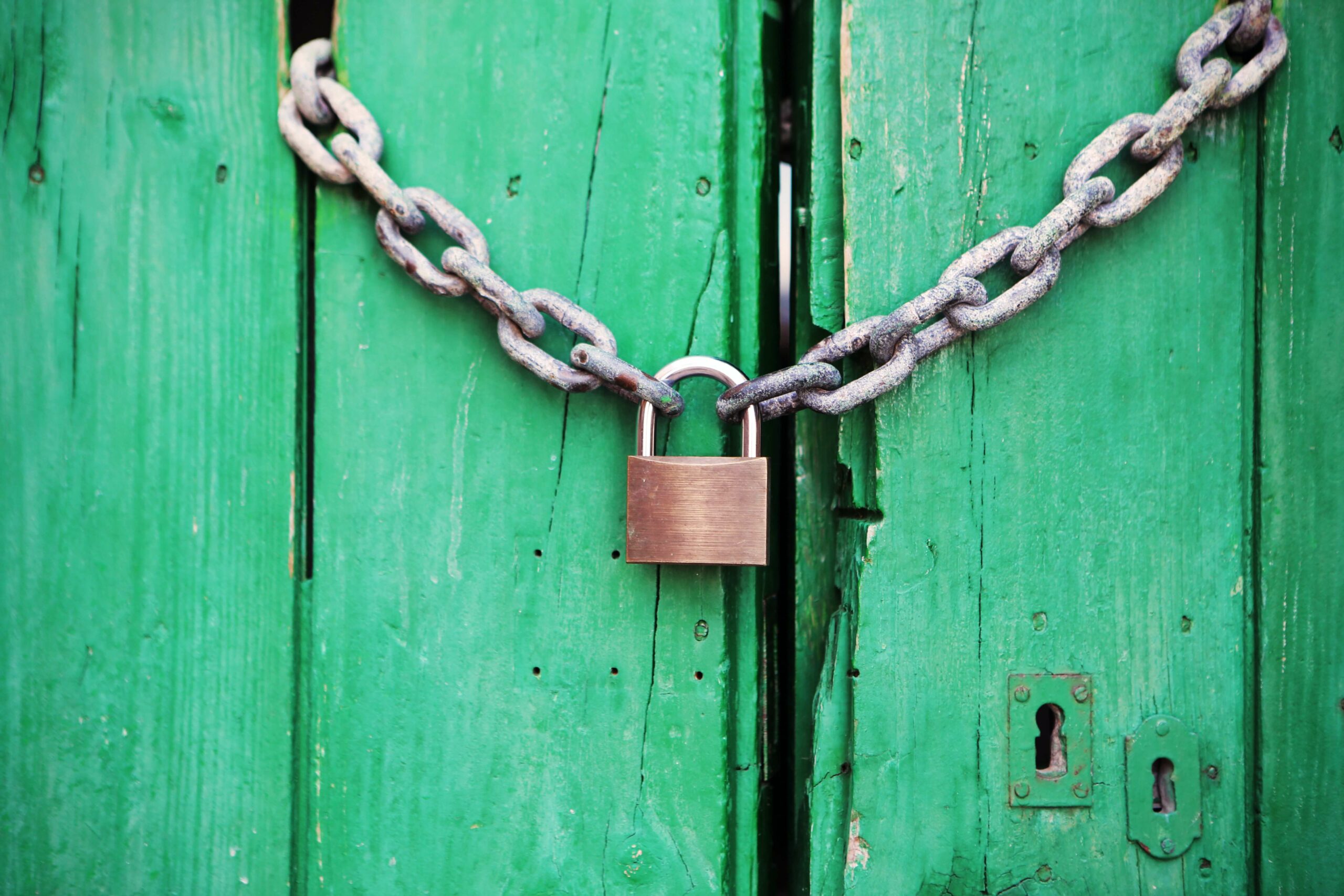 Over 26 million people are estimated to have taken an at-home DNA test. That's a lot of people and a lot of DNA companies to choose from. But what is the most private DNA test? Let's explore some key points to consider before decoding your genes.
Key Points
Some DNA companies have partnered with pharmaceutical companies in order to monetize customer data.
DNA data can be shared with law enforcement agencies in an effort to solve crimes if the company allows access.
Some DNA providers have a history of data breaches that compromised information from millions of users.
Carefully choosing your DNA provider and taking some extra steps can ensure you have the best experience possible.
How do DNA testing privacy works? You've probably heard it before: informed consent. This means that the genetic testing company will ask for your consent either when you sign up or in a privacy document you will never read.
Unfortunately, "informed consent" is not always informed. When you opt-in to participate in research, you might not realize your data is being monetized. Some DNA testing companies make money by selling genetic data from customers who may not fully understand what they are consenting to.
To illustrate how some DNA companies share consumer data, in 2018 23andMe signed a $300 million deal with drug giant GlaxoSmithKline. Business Insider reported that as a part of this four-year deal, GlaxoSmithKline would look at 23andMe's data for new drugs to develop and use the genetic data to inform how patients are selected for clinical trials. 23andMe has also partnered with other large pharmaceutical companies, including Biogen and Pfizer.
Another point of concern some users have regarding DNA testing privacy is whether law enforcement will have access to their genetic data. To this point, a number of law enforcement agencies have used the free website GEDmatch to catch criminals. Notoriously, in 2018, police used the genealogy site to identify the Golden State Killer after decades without results.
Also in 2018, it was reported that Family Tree DNA began working with the FBI and allowing law enforcement to search their genealogy database to solve violent crimes. The company emphasized that they are not violating their privacy policy as the FBI has the same free access as everyone else.
Data Breach
If you're looking for the most private DNA test, you may want to know how secure your data is. Unfortunately, as with anything on the internet, your information might be susceptible to a data breach. In fact, there have been a few instances where this occurred with genetic testing companies.
Bloomberg News reported in July 2019 that DNA provider Vitagene left thousands of client health reports exposed online for years. After this incident where user data had been compromised, the company claims to have shut down external access to these records.
Another example of a data breach happened to MyHeritage. In 2018, the company was the target of a cyberattack that compromised 92 million user accounts. MyHeritage maintains that no genetic data was accessed and it was limited to users' email addresses.
How to choose the most private DNA test
All of this is not to say it's not worth getting your DNA tested. On the contrary, your genetics may help you discover much more about your health and ancestry. Fortunately, there are steps you can take to ensure you choose the most private DNA test that protects your data.
Choose reputable companies
If you want to maintain your privacy, you should pay close attention to which DNA company you choose to provide you with services. By choosing trusted providers that are rated well by customers, you can make sure you are taking steps to protect your information.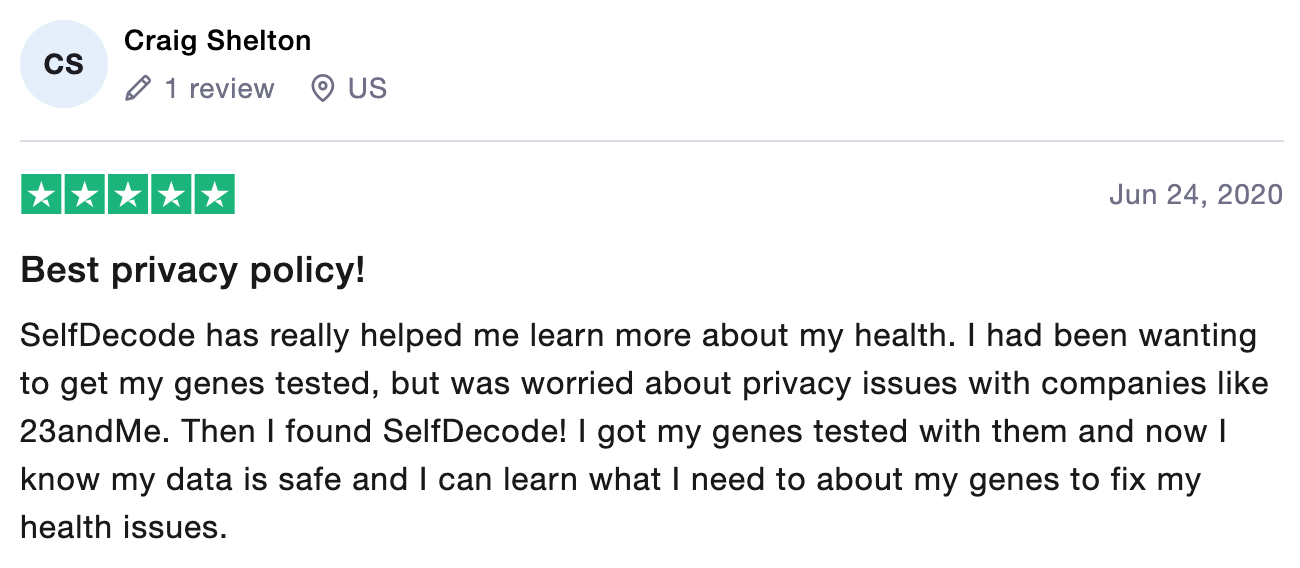 Read the Privacy Policy and Terms & Conditions
By reading the Privacy Policy and Terms & Conditions, you can better understand how the company handles your data and whether it will be shared or sold to anyone. This way, you can have all the information you need before deciding if you're comfortable with the company's data-sharing policy.
Pay attention to your privacy options
When you sign up to get your DNA tested, you will most likely have the option to choose your privacy settings. Although you might be able to change these at a later date, you may not be able to revoke permissions if your data has already been shared.
Your health-related DNA test privacy settings might ask you if you want to participate in research or if you agree to share your data with research collaborators. When it comes to ancestry, you might need to decide how much of your information is public and possibly if you allow DNA-match relatives to contact you.
Pay close attention to what you're opting-in to share with third parties and if you can revoke these permissions if you change your mind. It's also worth checking how and if you can completely delete your data from the company's database.
How SelfDecode protects your privacy
Unlike other DNA companies, SelfDecode never sells your data or shares it with third parties. SelfDecode is committed to user privacy and ensures that their infrastructure meets modern security standards by enforcing the following practices:
Secure SSL Certified Connections Only
Script Protection
Disk Write Protection
Plugin Access Restrictions
External Security Penetration Testing
Annual SAS 70 Type II Examinations
Encryption of All Backup Media
Maintain Audit Logs
SelfDecode collects the least amount of information possible to provide you with the service, and payment is processed by reputable and secure payment processing companies.
Most importantly, SelfDecode honors customer requests to completely delete their information from their database.
With SelfDecode, you get an analysis of up to 83 million genetic variants from your typical DNA file and personalized diet, lifestyle, and supplement recommendations without having to sacrifice your privacy.
Takeaway
Choosing a DNA provider is no simple task. With so many reports of companies that have shared user data, it can be difficult to make a choice. But before testing your genes, you can do your research to make sure you end up with the most private DNA test.
Yes, there are pros and cons of genetic testing, but, as we've explained here, there are steps you can take to increase your chances of having the best experience possible. And it all begins with choosing the right provider.
SelfDecode offers personalized health recommendations to help you optimize over 30 aspects of your health without compromising your privacy. With SelfDecode, you will fully own your data, and it will never be shared or sold to anyone without your consent.
Related Articles