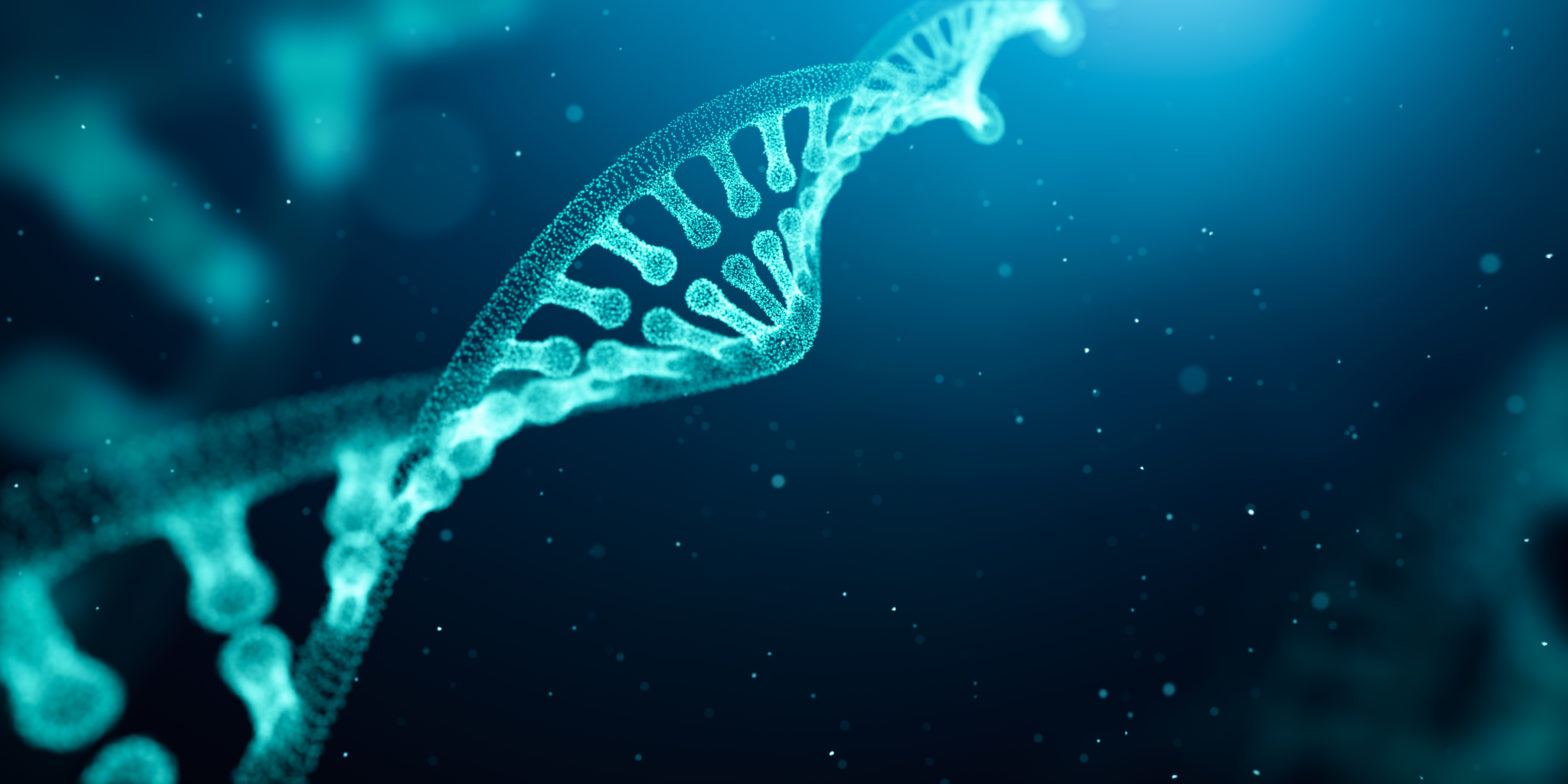 Overview
Products: DNA genealogy tracing, family tree building, and DNA matching with health reporting.
Cost:

Simple DNA testing kit with ethnic origins – $49
Basic family tree up to 250 people – $0, not including shipping
Enhanced family tree:

Premium, 2,500 people – $129/year (1st year $89), not including shipping
PremiumPlus, unlimited people – $209/year (1st year $149) not including shipping

Data access to all historical records + 250 people large family tree – $189/year (1st year $129) not including shipping
Complete + unlimited people family tree – $299/year (1st year $199) not including shipping
DNA Health testing for an additional $120/year

Reports:

Family genealogy and tree building with access to more than 9 billion historical records
Family matching DNA service
27 monogenic and polygenic conditions like heart disease and Parkinson's + 13 carrier status reports for conditions like sickle cell anemia

Raw data access: Yes
Privacy:

GDPR & California privacy rights and disclosure notice compliant
Two-factor authentication
Separate databases for account information and genetic profiles
Does not sell data to third parties, but provides an option to have your data included in research

Alternatives:

For family genealogy – AncestryDNA, 23andMe, and Living DNA
For DNA health reporting – SelfDecode and 23andMe
For custom health analysis and personalized action plans – SelfDecode
Pros and Cons

Pros
Cons

MyHeritage offers affordable, basic DNA testing at $59.
Access to the largest historical database, with over 9 billion records.
Disease and carrier tracking reports for several common conditions.
Includes family matching within MyHeritage's large network.
Bonus features such as coloration for black-and-white photographs and mapping software to illustrate life events in familial history.
Does not sell data to third parties.

Poorly designed website, e.g. there is no overt mention of MyHeritage's health-oriented service nor is the pricing information for it clearly indicated.
Expensive overall, with prices starting at $129/year (1st year at $89) for the Premium package which allows for family trees up to 2,500 people.
No health blog.
Health data is fixed to testing for predispositions and carrier status to specific genetic diseases without room for custom health information.
No personalized meal plan, exercise routines, or nutritional regimens.
Company history includes a major security breach.
About MyHeritage
MyHeritage is a private company that was founded in 2003 and has its headquarters located in Israel. The company is a direct-to-consumer service for family history research, DNA analysis, and genetic health testing.
Users of the platform can create family trees, upload and browse through photos, and search over 9 billion historical records, among other features. As of 2020, the service supports 42 languages and has more than 50 million users worldwide who have built around 52 million family trees.
In 2016, it launched a genetic testing service called MyHeritage DNA, which allows users to take a home DNA test and mail it to the company. The company is headquartered in Or Yehuda, Israel, with additional offices in Tel Aviv, Israel, Lehi, Utah, Kiev, Ukraine, and Burbank, California.
Review of MyHeritage Products & Features
MyHeritage's primary offering is its family tree building genealogy service. This allows users to not only trace their ancestry and discover their ethnic makeup, but to assemble large family trees by comparing their genetic identity with the extensive record base that the company provides. Additionally, users can use MyHeritage's family matching function to connect with other users they are related to.
They also offer a DNA health service which provides genetic disease tracing and predisposition reporting. Users can gain insight into 27 conditions, which include polygenic ones like heart disease and female breast cancer, as well as monogenic ones such as Parkinson's and Alzheimer's disease. There are an additional 13 carrier status reports for conditions like Tay-Sachs disease and sickle cell anemia.
Review of MyHeritage Reports
Under the "DNA Ancestry Report" customers receive an "Ethnicity Estimate" which indicates the ethnicity of one's ancestors, where they come from, and a breakdown of one's genome by the percentage of each ethnicity. Also included is a DNA Matching "Smart Match" report which locates other MyHeritage customers that appear to be related, and displays the degree and quality of this relation. However, accessing the family tree building service requires a paid subscription. Below are screenshots of each of these reports.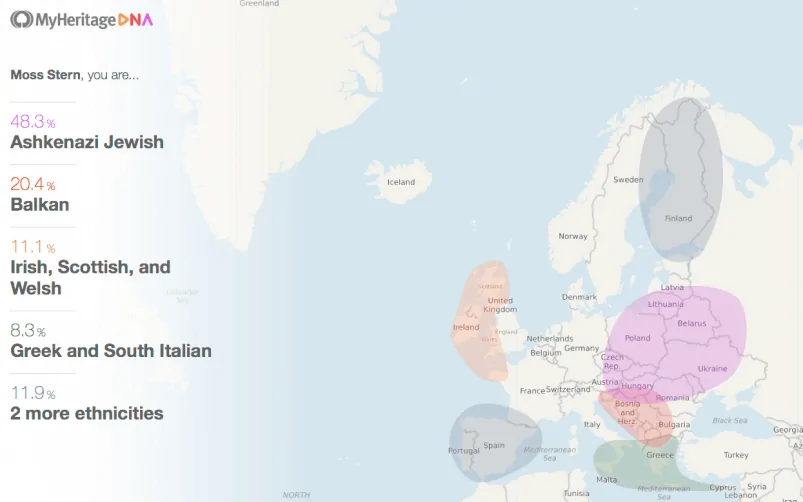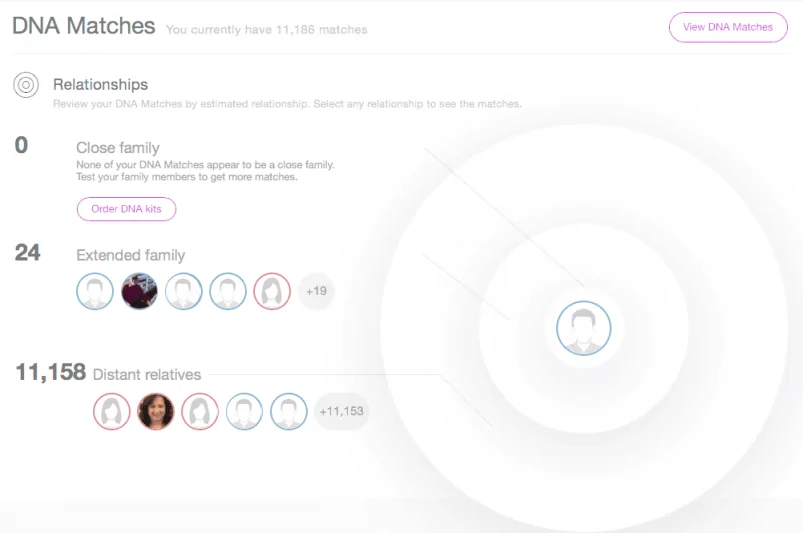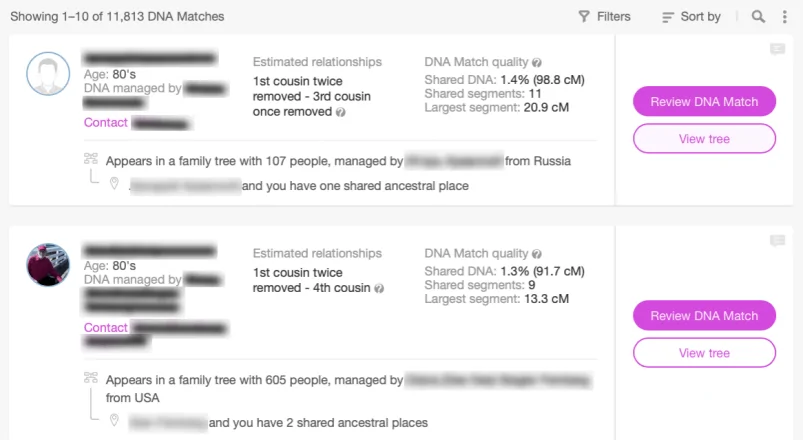 MyHeritage's premier offering is undoubtedly its family tree builder which allows you access to over 9 billion historical records that help locate and expand your family tree. Included in this mechanism is a record matching function, which looks for the same people discovered by "Smart Match" in other user's family trees. Additionally, MyHeritage can colorize black-and-white photographs and map out important historical family events.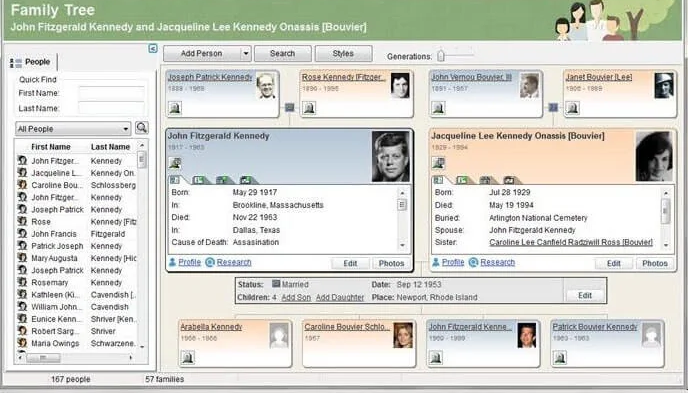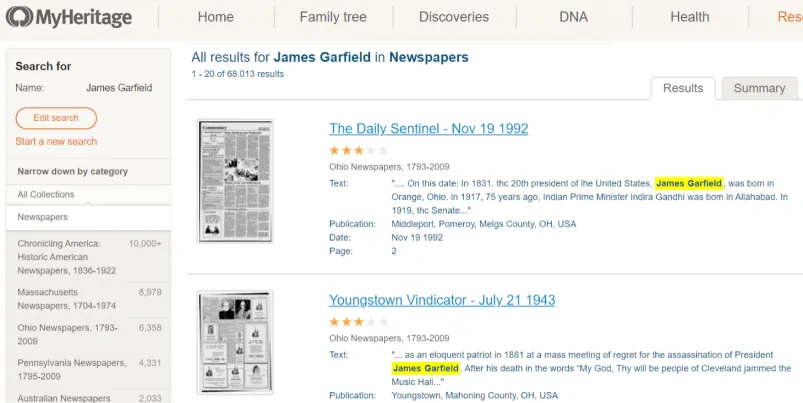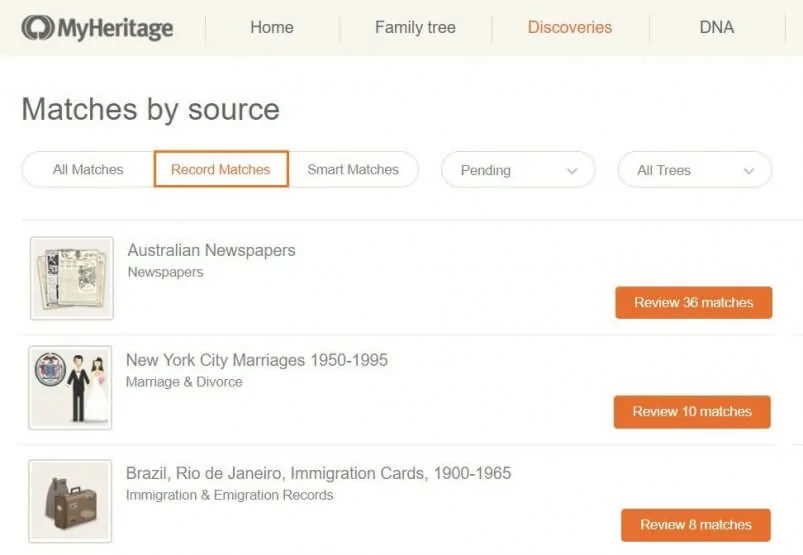 Lastly, users have the option to add a DNA Health report to their subscription. However, this is only available as an add on and cannot be purchased independently. This report also requires users to send in a new sample of DNA. The DNA Health report covers 27 monogenic and polygenic conditions as well as 13 carrier status reports. Users can gain insight into their genetic predispositions to specific diseases and determine what conditions they are at risk of passing on to their children. Below is a sample of what these reports look like.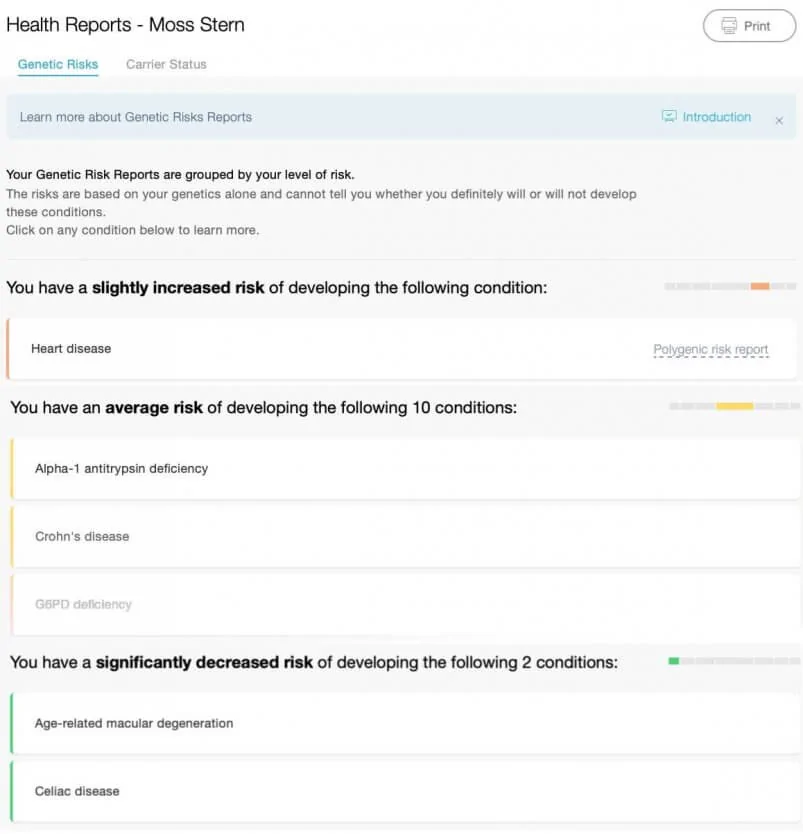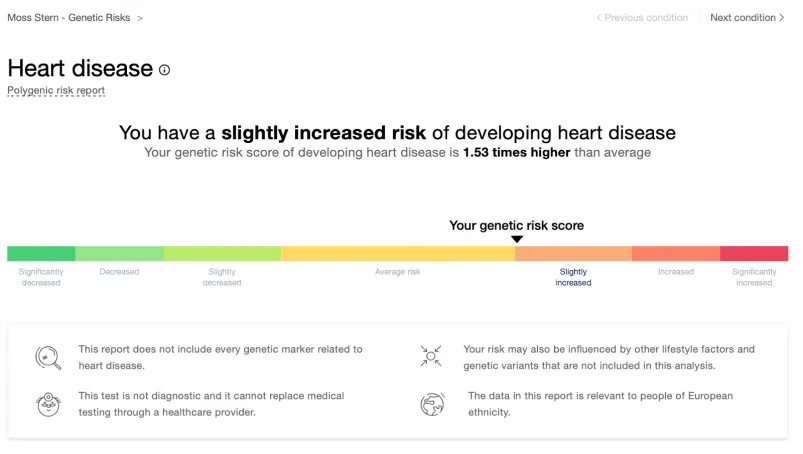 Users are then given basic information about steps they can take to address these conditions, given their genetic predispositions, with various lifestyle recommendations as well as direction towards additional resources to better understand what their specific risk profile means for them.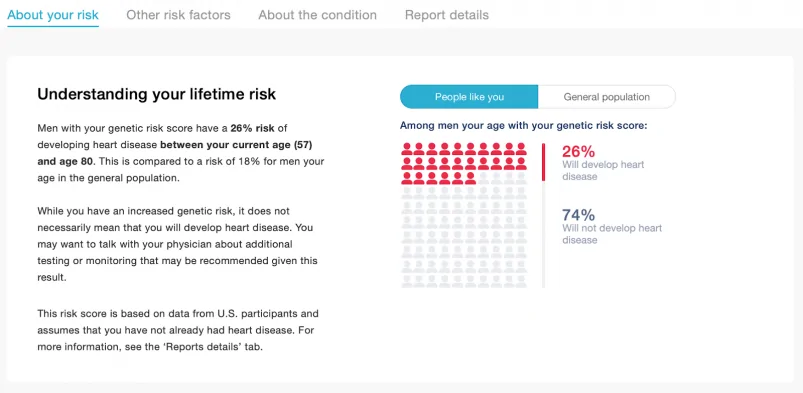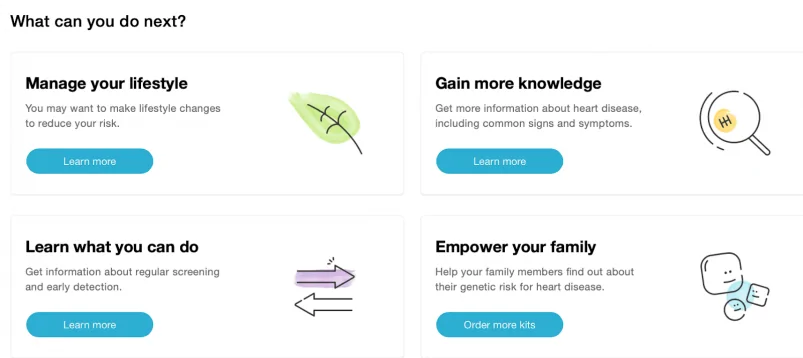 Carrier reports provide visibility about the specific genes involved and what risk they carry for particular conditions. However, the site emphasizes that this data, along with disease predispositions, should not serve as the basis of any medical diagnosis. A medical professional should be consulted before any action is taken. Below is an example of a carrier report.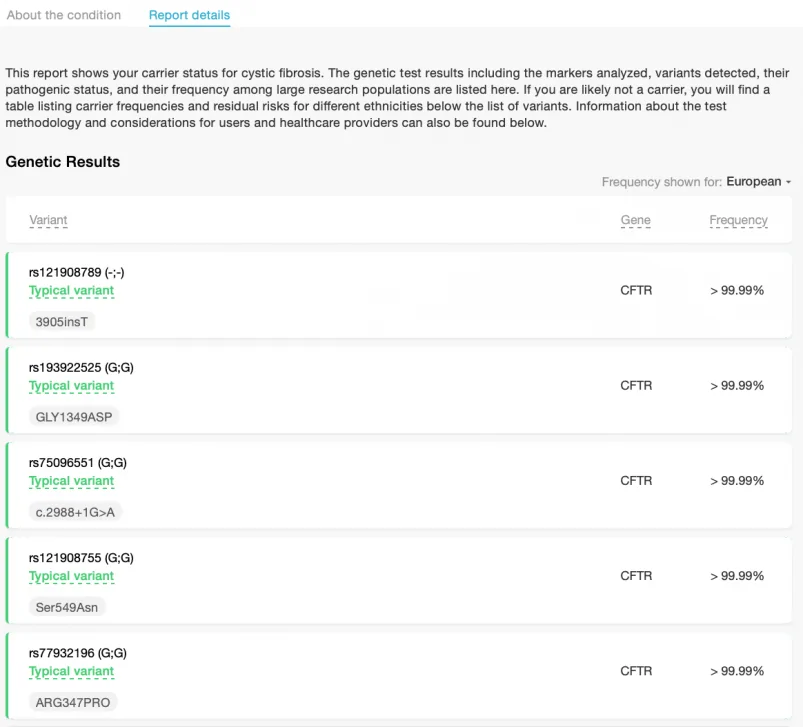 The DNA Health report is severely limited in its scope with respect to the specific diseases and carrier genes which MyHeritage tracks. Considering only these 40, more common conditions limits the potential health benefits users could otherwise achieve by exploring more of their genome.
Further, the suggestions for risk mitigation, if one has a genetic predisposition towards any of the tested conditions, are fairly generic and lack meaningful scientific background information. This is a significant shortcoming for anyone looking to improve their wellbeing through genetic testing. Users who are interested in both genealogy and being proactive about their genetic health are advised to combine MyHeritage with another DNA Health testing service, such as SelfDecode.
Cost of MyHeritage
The cost of MyHeritage varies based on the package you select. There are three basic services users can choose between: ancestry tracing, genealogy and family tree mapping, and DNA Health. These services are integrated into different packages that one can select depending on the extent of the family research one is interested in. Note that none of the following packages include shipping, for which users will incur an additional cost.
The basic DNA ancestry kit starts at $49 and can be combined with the DNA Health test for $199. Otherwise, the DNA Health test can be added independently for $120 and a $99/year subscription.
The genealogy service is set up on a subscription basis, which provides different size family trees and different levels of access to MyHeritage's historical database. The basic subscription, with up to a 250 person family tree, is free. The enhanced, "Premium," subscription, with up to a 2,500 person family tree, costs $129/year, whereas the "PremiumPlus" plan has an unlimited family tree for $209/year.
Access to the historical database with a basic (up to 250 people) family tree building package costs $189/year. The "Complete" package, including all of MyHeritage's services, costs $299/year.
MyHeritage does offer an option for a free DNA upload if you have already sequenced your genome on 23andMe or Ancestry etc. Under this option, you have access only to the basic free package mentioned above.
Is MyHeritage Worth It?
MyHeritage has certainly carved out a niche in the realm of genealogy by amassing a database of over 9 billion historical records. However, both 23andMe and AncestryDNA offer more comprehensive and accurate ancestry tracing. On the other hand, 23andMe has no genealogy feature and AncestryDNA is more expensive.
All three companies offer some form of DNA health testing, but this is not their focus. MyHeritage may be the weakest of the three on this offering, and they certainly do not make it easy to find information about the service, keeping the focus on their flagship service of family tree building.
In terms of price, MyHeritage actually offers a very affordable basic DNA test kit which includes ethnic origins for $49. However, to benefit from their genealogy resources, you need a subscription, and that is where things begin to get pricey.
Whether MyHeritage is worth it really depends on what you are looking for. If you have a reasonable budget and are specifically interested in fleshing out your family tree, then it's hard to do better than MyHeritage. If, however, you are price sensitive and are more interested in ancestry tracing and overall genetic health, then there are better options available. Such individuals would be better served by the increased accuracy of ancestry tracing with 23andMe, and for a comprehensive and fully customizable genome analyzer with health recommendations and resources based on the latest research, SelfDecode is the sole option.
Health Recommendations from MyHeritage
MyHeritage offers a DNA Health analysis which provides disease tracking and carrier gene sequencing for anyone interested in learning their genetic predisposition to specific diseases.
MyHeritage says that they test for 27 conditions, both polygenic and monogenic. These conditions include heart disease, breast cancer, type 2 diabetes, Alzheimer's disease, and others. In addition, they provide 13 carrier status reports for conditions such as Tay-Sachs disease, cystic fibrosis, and sickle cell anemia.
However, elsewhere on their website they conversely claim to offer 14 genetic risk reports. The information about DNA Health testing is both hard to find, and in this case, contradictory. The primary offering MyHeritage provides is its genealogy tracing; the health tests are a clear add-on product.
Finally, MyHeritage does not address more specific health issues that might allow their users to take actionable steps to address their health having understood their unique genome. MyHeritage fails to fulfill the potential that genetic analysis has to better the health of its users. This is a missed opportunity for individuals who might otherwise greatly benefit from a more pragmatic, wellness-oriented, DNA testing service.
Review of MyHeritage Privacy & Data Security
MyHeritage collects a variety of personal information about its users. In addition to genetic samples, the company collects family genealogy information and has users fill out questionnaires to better locate their relatives and compare family trees.
User data may be used for external research given user consent, and personal details may be shared with payment services. In the event you wish to delete your account, all of your data will be permanently removed from the database.
MyHeritage is GDPR compliant and abides by California privacy rights and disclosure notice requirements if applicable. The company claims that it implements "technical, physical and administrative security measures" to secure user data. In 2017, MyHeritage experienced a breach that leaked data belonging to over 92 million users. The company stated that the breach only compromised user email addresses and passwords, but not DNA profiles and credit card information, which were located on a separate set of servers. Since the incident, they have implemented two-factor authentication as a response. Additionally, their website uses cookies to improve user experience and customer support queries.
Partnerships
In 2013, MyHeritage entered into a strategic partnership with FamilySearch, allowing their users to utilize its technologies to find ancestors more easily. In 2014, the company partnered with BillionGraves to digitize and document graves and cemeteries worldwide. Also in 2014, MyHeritage entered into an agreement with the Danish National Archives to index Census records and Parish registers from 1646 to 1930.
As a result of these partnerships and other acquisitions MyHeritage has, as of 2018, amassed over 9 billion historical records. The company has also increased the sophistication of its family tree mapping software systems and the size of its user base through various acquisitions of companies such as Geni.com, BackupMyTree, and FamilyLink.
SelfDecode vs MyHeritage
SelfDecode delivers a wide range of natural supplement, diet, and lifestyle suggestions for both common and niche issues based on your genes that you can implement right away. MyHeritage only tests for a specific set of common diseases and carrier genes and provides generic recommendations for how to mitigate your risk to a given condition.
SelfDecode takes a holistic approach to give recommendations that are best for your genes and the health topic by analyzing up to 83 million genetic variants. Each recommendation is explained so that you understand why it is made and what the science behind the suggestion is. As a part of this commitment, SelfDecode hosts the world's first and only personalized genetics blog that allows you to get new, gene-based recommendations daily. MyHeritage, by contrast, only offers information on several specific diseases, communicates whether you have any predisposition to those conditions, and what your statistical risk is in the context of the overall population.
All of SelfDecode's genetic health analysis is supported by peer-reviewed scientific studies and is constantly checked for contradicting information. MyHeritage does not embed scientific references in the reports. Alternatively, they provide ample resources regarding information on the next steps.
SelfDecode does not provide ancestry tracing information in contrast to MyHeritage, whose primary offering is its genealogy service and a large collection of historical documents.
SelfDecode never sells your data or gives it away and has never had a security incident with user data. MyHeritage makes the same promise of confidentiality unless they receive your explicit permission for research purposes, and has had a past security breach in their user database.
Comparisons
| | | | | |
| --- | --- | --- | --- | --- |
| | SelfDecode | MyHeritage | AncestryDNA | 23andMe |
| Comprehensive personalized holistic health recommendations | Yes | No | No | No |
| Personalized blog posts | Yes | No | No | No |
| Products | DNA testing, wellness reports, research-based personalized blog posts, health recommendations. | Ancestry tracing, DNA matching, genealogy database with family tree builder, and DNA disease testing. | DNA testing, health and ancestry reporting. | DNA testing, traits, wellness reports, more accurate ancestry. |
| Raw data access | Yes | Yes | Yes | Yes |
| Cost (USD) | $97 – $297 | $59 – $119 | $49 – $299 + $120 for DNA Health testing | $99 – $499 |
MyHeritage Reviews
Trustpilot – 3.8 of 5 stars
MyHeritage reviews on Trustpilot are generally positive, with any negative reviews receiving a quick response from MyHeritage's support team. Among the more common complaints, users mention frustration in contacting customer service and billing issues.
DNAweekly User Score – 5 of 5 stars
DNAweekly gives MyHeritage an overall high score with the biggest selling point being genealogy services and the family tree mapping function. However, in their estimation, both 23andMe and AncestryDNA provide a more robust and accurate ancestry report which includes features like maternal versus paternal lineages and Neanderthal heritage. On price point, MyHeritage is actually cheaper than its major competitors for the basic Ancestry test, but more expensive after adding the genealogy subscription service.
DNAweekly found the review of the DNA Health test to be useful, with two caveats. First, users are required to send in another test DNA sample in addition to the sample they sent in for the genealogy service. This adds some shipping costs beyond the extra cost of the health test itself. Secondly, they found some of the information and advice about the conditions included to be fairly simplistic.
Read what people are saying about MyHeritage on Twitter
The MyHeritage hashtag on Twitter is a great place to find out more information about the latest features and offerings of the company, as well as interesting historical factoids and colorized historical pictures.
Read what people are saying about MyHeritage on Facebook
Users on Facebook share their thoughts about the quality of service and interest in various historical connections discovered using MyHeritage's record database. Additionally, you can find live streams with tips on using their family tree builder.
Alternatives to MyHeritage
SelfDecode: The best option for health-focused DNA analysis with personalized reports and recommendations to improve your quality of life.
MyHeritage Review Summary
MyHeritage is the industry leader in genealogy ancestry tracing. In addition to this service, they also offer a DNA matching platform that connects users to any relatives they may have in MyHeritage's database. Finally, they also offer a basic disease and carrier tracking DNA health test which can be added to their various subscription plans, but cannot be purchased independently. It is also very difficult to locate information about their DNA health testing services on the MyHeritage website.
If you are interested in fleshing out your family tree out to hundreds or even thousands of ancestors and extended relatives, then MyHeritage is the platform for you. Users gain access to a database of over 9 billion historical records and images which aid users in exploring their family trees back through time. In 2018, for example, the chief science officer of the company succeeded in constructing a family tree of 13 million people using records amassed through various mergers and acquisitions to supplement MyHeritage's database. Additionally, the platform offers nice perks, such as colorizing black-and-white photographs, which can help bring the past to life.
It should be noted, however, that other platforms such as 23andMe and AncestryDNA offer more accuracy in their ancestry tracing than MyHeritage, even if they lack the extensive historical records and family tree mapping software that makes MyHeritage unique. On price, MyHeritage is on the more expensive end with annual subscriptions that start at $129/year for meaningful access to their signature features, and go up to $299/year for complete access.
MyHeritage recently added a DNA Health test scans for common diseases and carrier genes so users can gain insight into any dangerous genetic predispositions they may possess or carry. This offer is limited to a narrow range of conditions and does not provide more than cursory recommendations for these diseases. There is no consideration of the science behind the genetics involved or of other more particular conditions, let alone any features that would allow users to improve their approach to wellness through understanding their own genome.
The SelfDecode DNA kit, for example, identifies around 700,000 gene variations which are supported by reliable research in genomics and health sciences. Not only that, SelfDecode is the only company that uses AI in genomics to analyze up to 83 million variants from a typical DNA file and gives the most accurate genetic risk scores and personalized recommendations. This provides a wide range of exploration and potential for personalization for anyone interested in using their personal genetic sequencing to hack their own health.
MyHeritage is very good at what they focus most on, namely, genealogy and family tree mapping. In their other offerings of ancestry tracing and DNA matching, the company is inferior to the other options currently available such as 23andMe, AncestryDNA.
Their biggest shortcomings, however, are in their DNA Health testing service, which noticeably fails to empower users of MyHeritage to take actionable steps to improve their health by giving them a better understanding of their genome. For those who are interested in accessing the full potential of DNA technology and fully customizing their approach to wellness and quality of life, SelfDecode is a far better option.
Related Articles