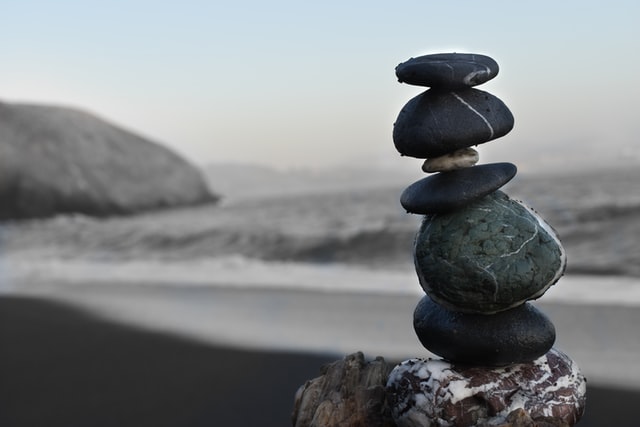 Introduction
Headquartered in San Francisco, 23andMe has been operating since 2006. The company was founded by Anne Wojcicki, Linda Avey, and Paul Cusenza. 23andMe has secured over $850 million in funding since its inception.
The company offers a variety of services, including ancestry, health, and trait analysis based on samples provided by customers using their at-home DNA testing kits. This review will investigate the 23andMe pros and cons, and whether there are better alternatives to consider.
23andMe Pros and Cons: Pros
Analysis for Ancestry and Health
Many companies that test and analyze DNA usually only give insights based on ancestry or health exclusively. 23andMe offers both ancestry and health information to their customers. 23andMe's most expensive offering, the 23andMe + Membership, gives users the ability to understand more about their genes, traits, and health and wellness.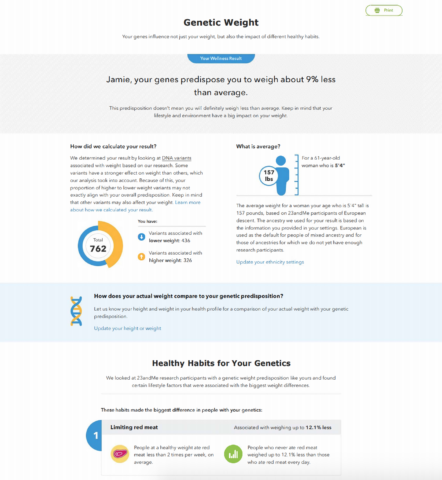 Large Database
23andMe boasts a very large database, making it easier for customers to find relatives and people they could have potential genetic relationships to. There are some downsides to this database in terms of privacy, which will be explained more in the Cons section of this review.
User Friendly Reports and Interface
Navigation on 23andMe's website and reports are intuitive and easy to understand. Reports are full of visualizations and are well organized. The user interface is clean and designed with care.
Empowering Medical Research
23andMe users can consent to have their DNA data used for medical research, potentially contributing to breakthroughs in curing genetic diseases or other medical conditions. While this is a positive aspect of sharing genetic data, one could have concerns about other partners that 23andMe shares customer data with.
23andMe Pros and Cons: Cons
Data Privacy Concerns Regardless of Consent Status
Many customers and critics could agree that the biggest negative to using 23andMe services is their data privacy policies and sharing genetic information without needing user consent. The company engages in data sharing with multiple third parties, giving away customer genetic data.
Notably, many companies that 23andMe shares the personal information with are pharmaceutical and biotechnology companies seeking to make financial profits.
No Raw Genetic Data Uploading
A convenient and cost effective option that many top genetic testing companies offer is a raw DNA data uploading service. For example, SelfDecode offers an uploading service to get personalized wellness reports and recommendations based on an existing genetic profile.
You cannot upload raw data to 23andMe. This means potential customers must buy another DNA testing kit, provide a sample, wait for their data to be processed, and finally see the results even though they already have a genetic file. Not only is this an inconvenience for customers eager to see their results, the least expensive testing from 23andMe costs $99.
Lack of Coverage for Health Related Matters
In each of the health conditions evaluated, only 1 or 2 genetic variants are evaluated. 23andMe leaves out many important genetic variants in each of their reports that have been proven to have strong genetic implications for the condition. This could make 23andMe's computations for genetic likelihood less accurate or informative.
For comparison, SelfDecode uses AI and machine learning to accurately predict and analyze up to 83 million genetic variants from your typical DNA file.
Lack of Personalized Recommendations
While 23andMe informs their users of their genetic risk, they provide little to no guidance on how a user can alleviate the risk. The action plans are not personalized to the individual's DNA. Instead, general lifestyle tips are included in every report.
For example, 23andMe's Late-Onset Alzheimer's Risk report does not offer much guidance to alleviate risk.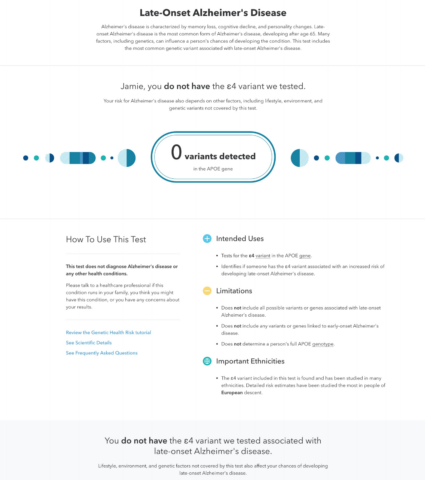 Alternatives such as SelfDecode give their users access to a wide variety of wellness reports that include personalized recommendations specifically tailored to your genes, and embed scientific references they are based upon.
Low Customer Review Ratings
Sometimes finding real customer reviews can be an insightful practice for finding the pros and cons of a given service. Here is a summary of 23andMe's customer reviews on some popular rating sites:
Trustpilot – 1.9 out of 5 stars average rating from 145 customer reviews
Reviewers on TrustPilot are overwhelmingly unsatisfied with 23andMe, with 61% of all ratings being 1 star of 5. Most recent complaints include poor customer service and frustration with results that seem inconsistent or incorrect.
Better Business Bureau – 1.36 out of 5 stars on the Better Business Bureau from 28 customer reviews
The Better Business Bureau features another poor rating for 23andMe,
Read what people are saying about 23andMe on Twitter
Alternatives
After reviewing 23andMe pros and cons, one could consider other options for getting more out of their genetic data. For example, SelfDecode offers health-focused DNA analysis with personalized blog posts, wellness reports and recommendations.
Unlike 23andMe, SelfDecode uses AI and machine learning to analyze up to 83 million genetic variants and give personalized diet, lifestyle, and supplement recommendations based on your unique DNA. With SelfDecode, you own your data, and it will never be shared or sold to any third party.
SelfDecode also offers cutting edge ancestry analysis with in-depth ethnicity percentage breakdown, as well as a color-coded map that can help you easily discover where you're from. You'll be able to trace your maternal lineage back through the ages, learning where they started in the world, and the journey that they took to get to where you are today. Ancestry Insights is only available with a SelfDecode DNA kit.
The chart below shows some other alternatives to 23andMe.
Comparisons
| | SelfDecode | Nebula Genomics | 23andMe | Dante Labs |
| --- | --- | --- | --- | --- |
| Personalized & holistic health recommendations | Yes | No | No | No |
| Products | DNA testing, wellness reports, research-based personalized health recommendations, lab test analyzer, ancestry | WGS, health reporting, traits, ancestry | DNA testing, traits, wellness reports, more accurate ancestry | WGS, health and fitness reporting, genetic health risks |
| Raw data upload | Yes | Yes | No | No |
| Raw data access | Yes | Yes | Yes | Yes |
| Cost (USD) | $99-$249 | $0 (limited) – $700 | $99 – $199+ | $670 |
23andMe Pros and Cons Review Summary
23andMe gives customers the opportunity to better understand their heritage and ancestry. They also provide some information about traits and wellness, but they are less personalized than some other companies.
In this article, we reviewed 23andMe pros and cons. The main positive aspects of 23andMe are that they are one of few companies that offer both ancestry and health information based on genetic data. They also boast a very large genetic database, which makes finding ancestral links much easier for their ancestry service.
23andMe does have some serious drawbacks. Namely, their data privacy policies leave many customers concerned. Their multiple partnerships with pharmaceutical companies and other biotechnology firms are concerning for many users. 23andMe can share any and all genetic information within their genetic database with these partnered companies at any time, regardless of the consent status of their users. Additionally, 23andMe does not allow users to upload raw genetic data files, causing both longer wait times and a higher price for customers.
Generally, 23andMe can be considered a good service if you are interested in getting some deep insights on ancestry and are satisfied with the potential drawbacks of other companies having access to your genetic information.
For potential customers more cautious about who they wish to share their personal information with, there are many alternatives, such as SelfDecode that will never share or sell your genetic data to any third party.
SelfDecode uses predictive algorithms to analyze around 83 million genetic variants (up to 1 million+ per wellness report), giving you the most accurate health & ancestry data based on your genetics.
Related Articles