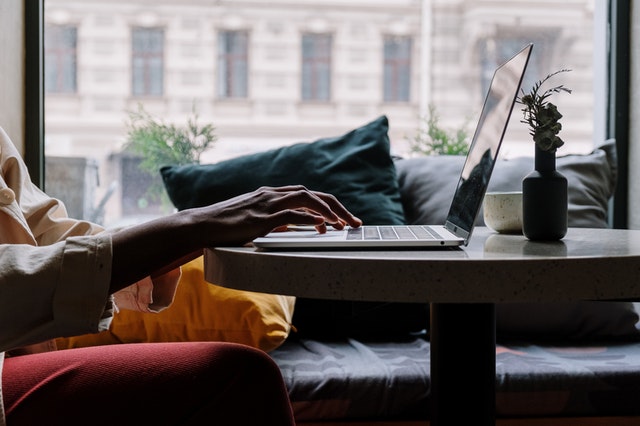 Living DNA offers affordable insights into your ancestry and health, but is this offering right for you? Read on to learn how to upload DNA to Living DNA and what you can expect from your results.
About Living DNA
Living DNA is a private DNA testing company founded in 2016 by David and Hannah Nicholson headquartered in the UK. The core product offered by this company is subregional ancestry tracing within Africa, Europe, Britain, and Ireland.
They also offer a limited number of wellbeing reports that recommend diet, nutrition and exercise plans based on your genetics. If you'd like to learn more about the company check out our Living DNA review.
Which DNA formats can you upload to Living DNA?
As it stands, you can upload raw DNA data from the following companies:
FamilyTreeDNA
MyHeritage
AncestryDNA
23andMe
How to upload data to Living DNA
Step 1: Download your raw DNA data
Download your raw data from your DNA test supplier. If you'd like to learn more about how to do this check out this 23andMe raw data comprehensive post.
Navigate to the Living DNA transfer page and find the Living DNA upload button. Select upload for free and sign up or login to your living DNA account.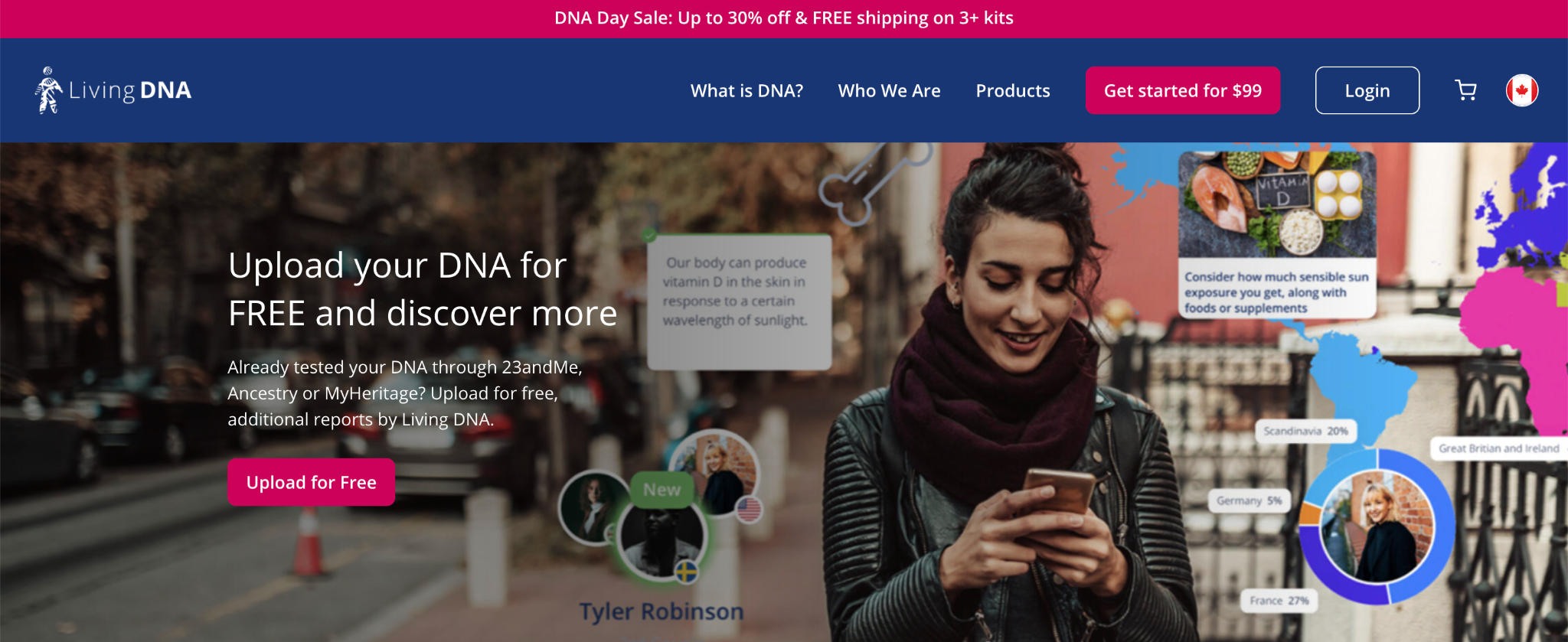 Step 3: Upload your personal information
Select the user for who you'd like to upload raw data, read and accept Living DNA's Terms and Conditions and privacy statement, and input the personal information required including first and last name, date of birth, sex and birth country, and proceed.
Step 4: Upload your raw data
To upload to Living DNA, select the button to upload your DNA file and navigate to the file on your computer. Select the correct file and click on choose, and then click complete to begin the process of uploading your raw data. Wait while the data is processing, do not close the webpage.
Step 5: View your results on your My Living DNA page
Once your data is successfully uploaded you will receive a notification confirming that the process has been successful. Once your Living DNA upload has been completed, it can take up to a couple of hours to get your living DNA results such as ethnicity.
You will also have access to a very limited taste of their health reports, however, for full health reports you will have to pay an upgrade fee of around $40.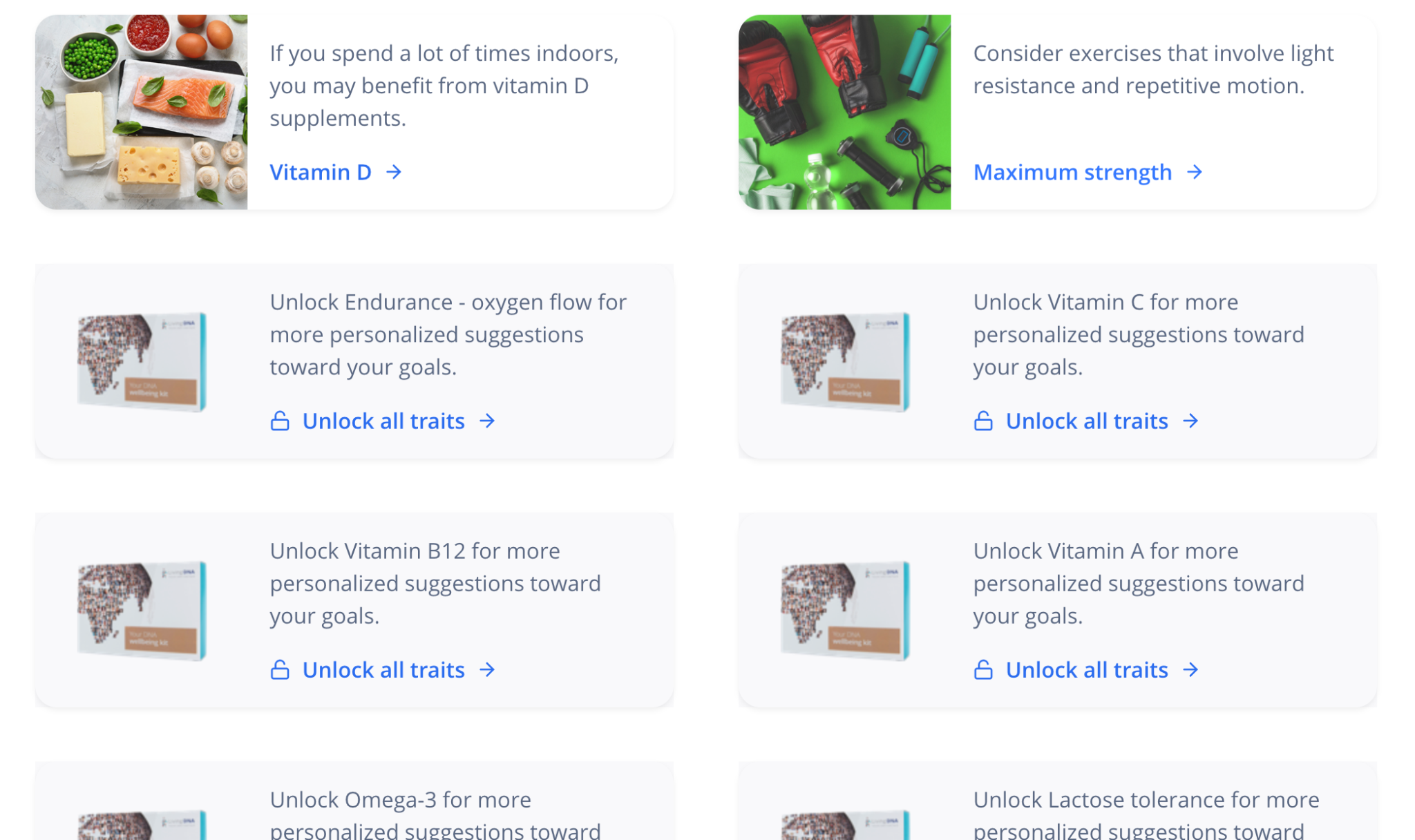 After uploading your data, your results will now be accessible anytime at the My Living DNA page after you log in, so you can leave the page whenever. If there are any results which your raw data is not compatible with, this will be clearly shown with the option to purchase a Living DNA test to gain access to this information.
What to expect after you've uploaded your data to Living DNA?
Living DNA offers an affordable option to those who are interested in both ancestry tracing and simplistic health reporting, however it wouldn't be the best option to those seeking a higher quality or more detailed option for either of these topics.
A free Living DNA upload will give you access to your ancestry reports and DNA matches, but for more in-depth results you'll need to upgrade.
From a health reporting aspect, if you are satisfied with basic diet and exercise reporting then Living DNA is a good option to act as an introduction to the world of DNA testing services without having to break the bank. However it is worth noting that whilst more affordable, this service may not come with the best customer services based on online product reviews.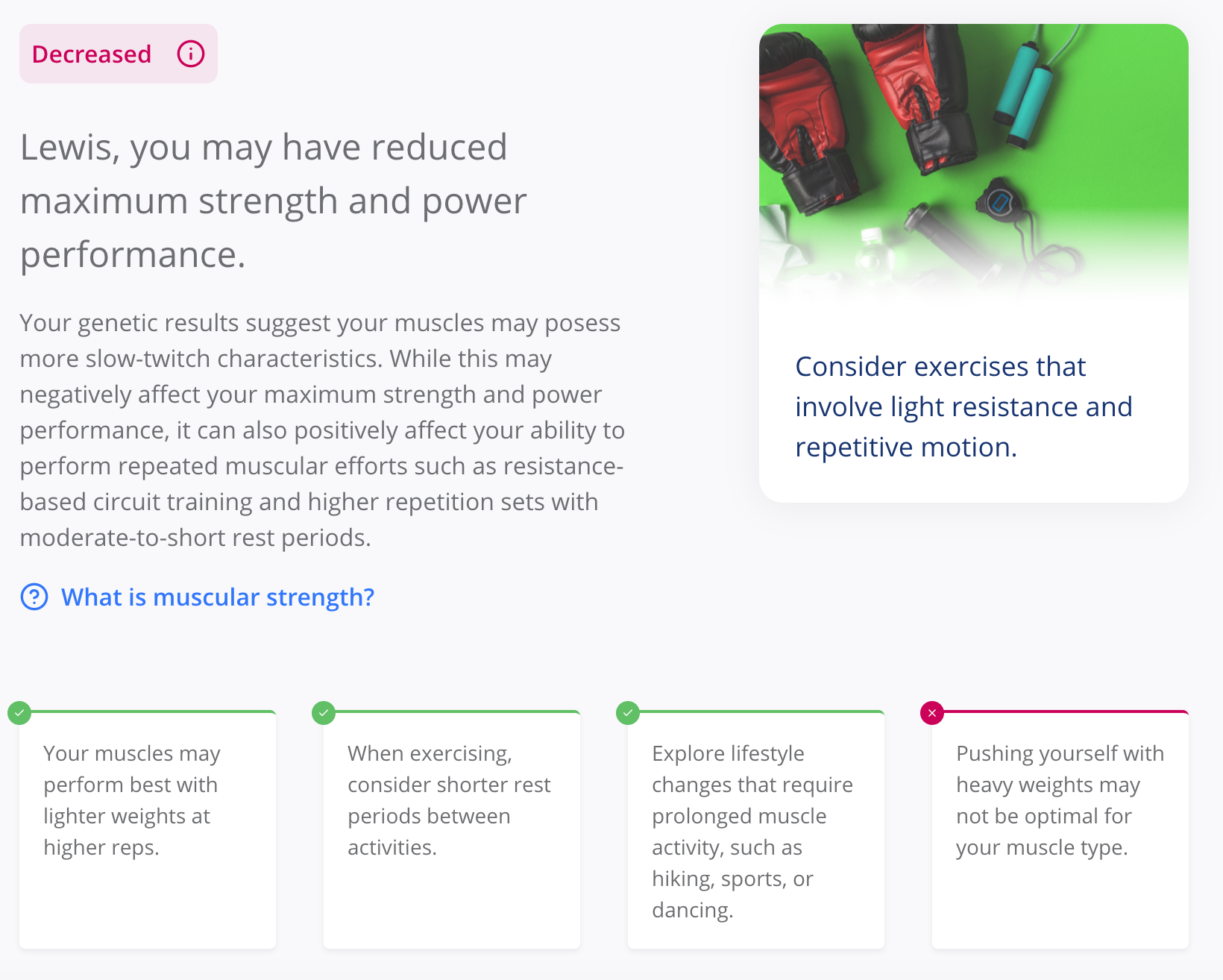 Other ways to use your raw data
Whilst a Living DNA upload offers an affordable insight into both ancestry and health, there are other services which allow you to upload your raw genetic data which are able to provide a more detailed insight into your ancestry or health.
For ancestry, consider a company such as MyHeritage. Currently, you can upload raw data to MyHeritage from FamilyTreeDNA, Living DNA, AncestryDNA, and 23andMe. MyHeritage offers an impressive historical database of more than 10 billion entries.
When it comes to detailed health insights, SelfDecode offers a better alternative. Users can upload their DNA for free to gain access to their genetic predisposition scores and personalized health recommendations based on their genes.
SelfDecode is also the only company that uses AI in genomics to analyze up to 83 million variants to give genetic risk scores and personalized recommendations. With SelfDecode, you'll receive the fullest picture of your health.
Takeaway
Before proceeding with a Living DNA upload, you should fully understand not only what you're getting, but also what alternatives are available. Whilst Living DNA offers an affordable way to test out genetic ancestry and health services, it comes at the cost of detail.
Whilst detail may not be of interest to you if you only seek ancestry data, you may wish to seek more detail when it comes to your health. Companies such as SelfDecode not only analyze a larger number of genetic variants than Living DNA, but also offer personalized recommendations to help optimize your health. You can upload your DNA for free to SelfDecode to get started.
Related